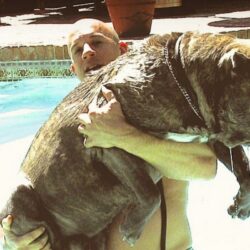 Birthday
July 18, 1967 (56)
Vin Diesel is an American actor, producer, director, and screenwriter. He and several friends broke in with the intent to vandalize, caught by the creative director they were given scripts and an opportunity to perform instead of criminal charges.
Diesel's breakout role came in 2001 when he starred as Dominic Toretto in the hit film "The Fast and the Furious." The film was a huge success and spawned multiple sequels, with Diesel reprising his role in most of them. He has also starred in other action-packed films such as "xXx," "Pitch Black," and "Bloodshot."
One of the milestones in Diesel's career was his role as the voice of Groot in the Marvel Cinematic Universe. Diesel voiced the lovable tree-like character in "Guardians of the Galaxy" and has continued to voice the character in subsequent Marvel films. He has also produced several films, including "The Ropes" and "The Last Witch Hunter."
Diesel has worked with Dwayne "The Rock" Johnson, Paul Walker, Helen Mirren, Gal Gadot, Charlize Theron, Jason Statham, Sung Kang, and Michelle Rodriguez on several "Fast and Furious" films, as well as Samuel L. Jackson in "xXx" and Judi Dench in "The Chronicles of Riddick." Additionally, he has worked with Chris Pratt, Zoe Saldana, Karen Gillan, Sean Gunn, Dave Bautista, Pom Klementieff, and Bradley Cooper in the "Guardians of the Galaxy" films.