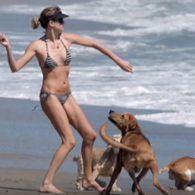 Orson, Denver, Delilah, Berkley, Johnny, Dog Pitt and more (Dog)
Theron has had a many rescue dogs over the years and is believed to only have Tucker right now, but has taken in many rescues over the years, with some passing away. She had Orson, which was a Dane-Dalmatian mix in the early 2000s. Denver and Delilah were two cocker spaniels she had in the late 90s/early 2000s. She adopted Berkley (a terrier mutt) and Dog Pitt (a pit bull) in the early 2010s. She has been photographed with a number of other dogs and we imagine they might often be foster dogs she's caring for.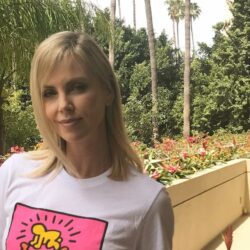 Birthday
August 7, 1975 (48)
Charlize Theron is a South African actress. She is known as a supporter of Best Friends Animal Society, the largest no-kill sanctuary in the United States. Theron is is a big animal rights activist, appearing on the cover of Animal Fair magazine three times and working with PETA campaigns. Additionally, she has been involved with a global consumer project that creates solutions for wildlife conservation called Wildlife Works. Charlize is a known dog lover, rescuing and adopting many of them over the years. She is best known for her lead role in Monster (2003) and is one of the most popular and highest-paid Hollywood actresses today. Her performance won her an Academy Award, Golden Globe and Screen Actors Guild Award for Best Actress.
Her career took off in the late 1990s with main roles in films such as Mighty Joe Young, Cider House Rules with Tobey Maguire and Paul Rudd and Devil's Advocate with Al Pacino and Keanu Reeves. By the early 2000s, she became considered an A-list celebrity, starring in many top films. Some notable roles have been starring in Mad Max: Fury Road (2015) with Tom Hardy and The Fate of the Furious (2017) with Vin Diesel and Dwayne Johnson.