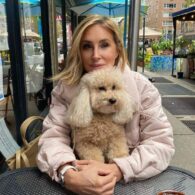 Marley (Dog)
"Real Housewives of New York" star Sonja Morgan has a Mini-Poodle named Marley. She got Marley in 2010 from The Dog Store in New York. His name was inspired by Bob Marley.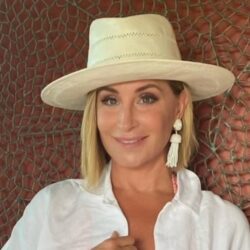 Birthday
November 25, 1963 (60)
Sonja Morgan is an American Reality TV star, socialite, and philanthropist best known for her role on the Bravo reality TV series "The Real Housewives of New York City." Throughout her career, Sonja has had the opportunity to collaborate with a diverse range of artists, athletes, actors, and influencers. She has worked on numerous philanthropic endeavors, including charity events and fundraisers, alongside renowned celebrities such as Madonna, Lady Gaga, and Beyoncé. In addition to her television career, Sonja Morgan has achieved several notable milestones. She has ventured into the world of fashion, launching her own clothing line and collaborating with renowned designers. Her entrepreneurial spirit has led her to successfully establish and manage several businesses, ranging from luxury lifestyle brands to real estate ventures. Morgan has also acted in several off-broadway shows and is a regular guest on Andy Cohen's "Watch What Happens Live".
In 2023, she costarred with Luanne de Lesseps in "Luann And Sonja: Welcome To Crappie Lake," a spinoff of "Real Housewives of New York."