Tunita was a soccer fan living in San Luis Potosí, Mexico, who hungered to be part of a real football club. The challenge was, she was just a hungry street dog who had to focus on getting scraps to eat, which left no time to apply as an intern. And what club would take a job application from a street dog, when so many humans with emails can easily apply? Well, Tunita decided to take destiny into her own paws… And found an amazing dog-friendly football club!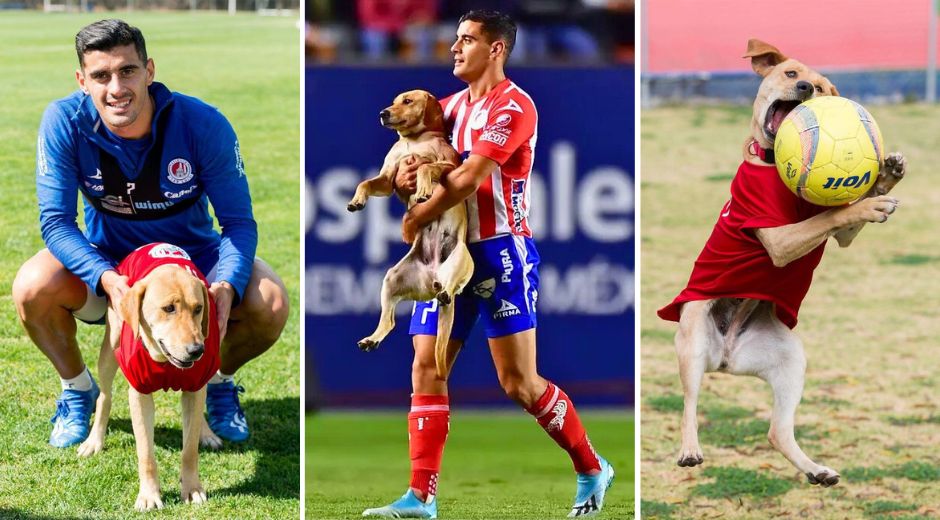 So in February 2020, Tunita stormed into a stadium while a match was in progress. She knew once they saw her agility on the field, they'd have to consider her. And little did she know, the game was being broadcast live…
Germán Berterame, the right-winger for the home team Atlético San Luis, noticed her skills and connected with her mid-field. They still had a game to play, so he kindly carried her off (and some might say Tunita's kisses helped get her hired.) She was then taken by security, but somehow managed to escape into the streets!
Atlético San Luis posted the lovely illustration above, hoping to track down their new star prospect. Then luckily, a fan found her two days later. The team then adopted her and made her their new(est) mascot! Tunita is actually their third mascot, as this doggo-loving team already has two rescues on their bench, named Canela and La Güera.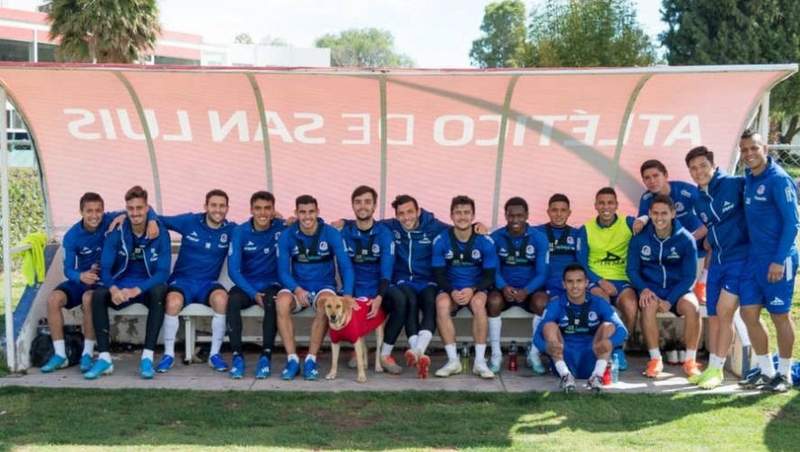 Tunita was fitted with her own custom jersey. And judging by the footage below, this pup is clearly a natural on the pitch (and in front of the camera)!
You can follow Tunita and her team @AtleticoSanLuis on Instagram and Facebook.
And for another street dog success story, check out Tucson Prime – From stray dog to car salesman.