Meet Max, a twelve-year-old husky and Quackers, a four-year-old duck. Two best friends living it up in the countryside of Strout, Minnesota.
The pair met shortly after Max's best friend, Sasha had passed away. Max was adopted by the Riley's when he was five-years-old and quickly bonded with their family dog, Sasha. Sasha and Max were inseparable up until Sasha's untimely death. The Riley's saw how heartbroken and lonely Max was and decided something needed to be done.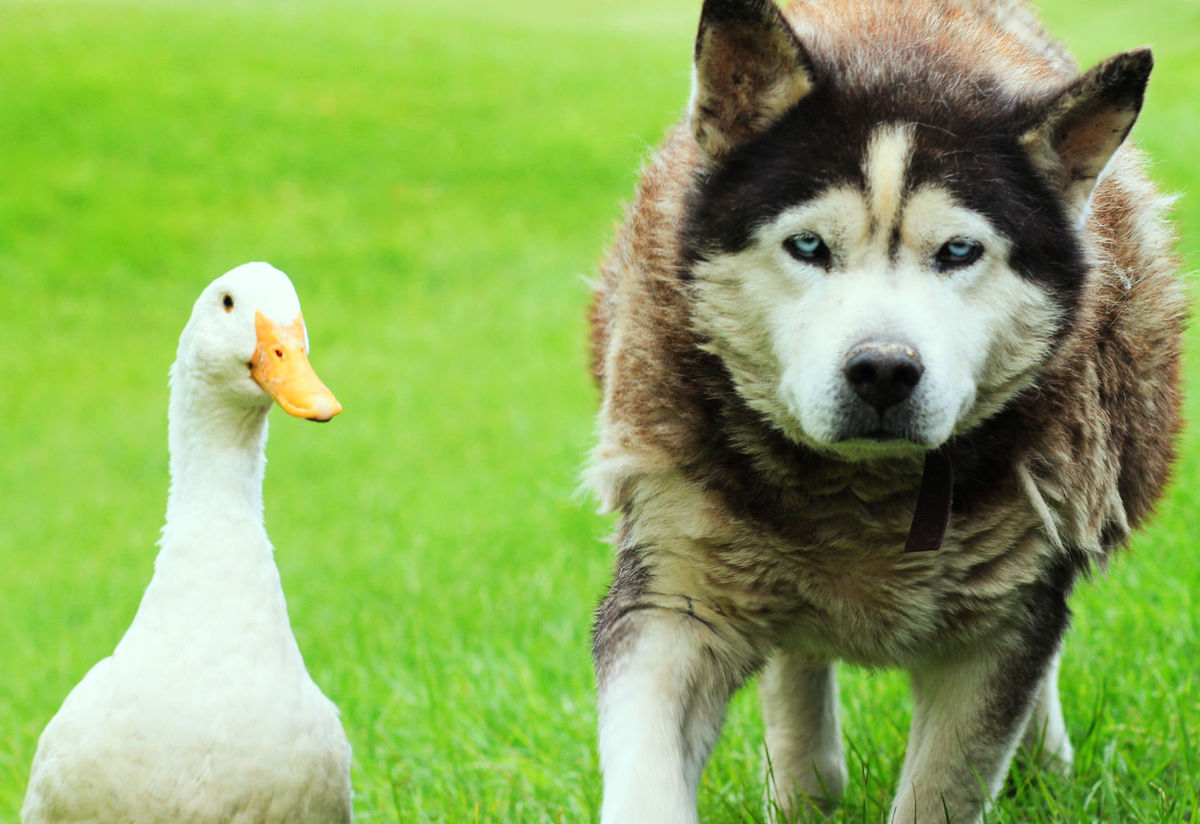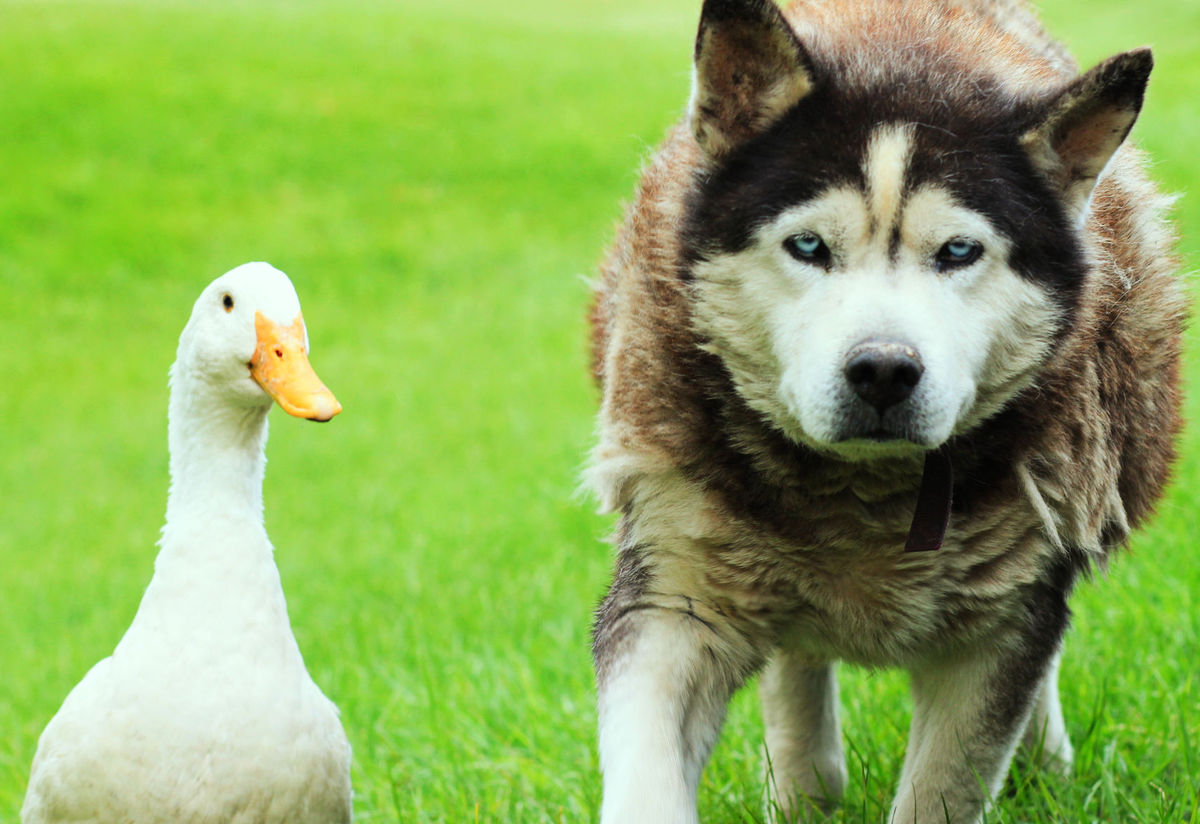 Quackers was another orphaned animal. According to WCCO News, "he too, had lost a couple of buddies along the way." It didn't take long for the duckling and the husky to bond.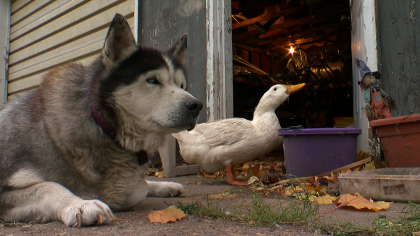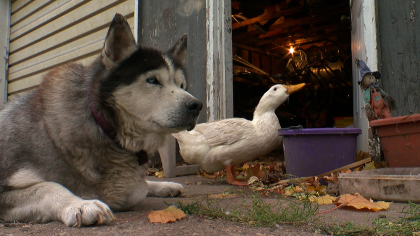 "He was without any friends, and so Max would sit next to his pen all the time and I think they just kind of bonded that way," owner Patrick Riley said. "After we let him out, they just never left each other's side.
The two besties do everything together. They sleep together, they eat together, they drink together and often, go on adventures together. The pair can be found meandering along Highway 28, but don't go looking for them if you're in a hurry. The two are known to cause traffic-jams from tourists pulling over to take photos.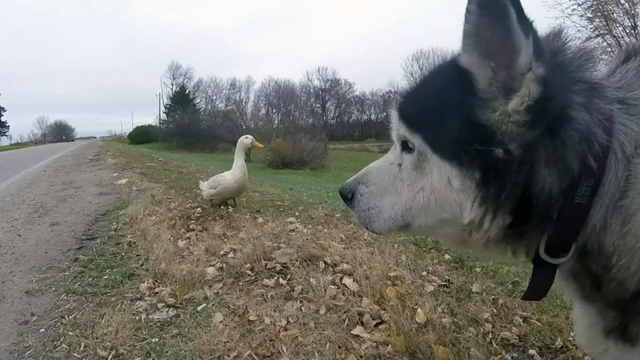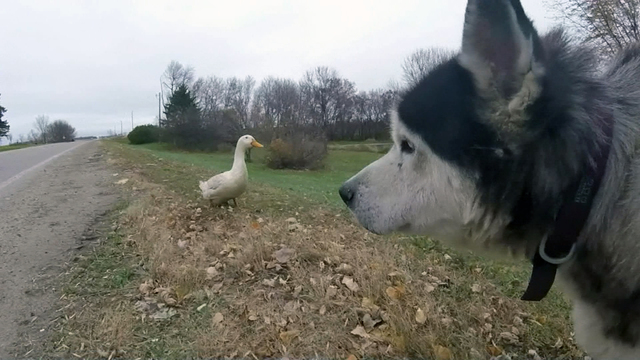 The pair proves that love is love, regardless of species or gender. For more unlikely animal friendships check out Wilbur and his squirrel.