Do you hate sharing your food unless it's with your absolute best friend? You might have more in common with this rescue pig than you think.
Wilbur is wildly possessive of his snacks. Once the food hits his bowl, he's not shy about letting animals and humans alike know that he's not sharing. That is, until it comes to his bestie, a wild ground squirrel who has Wilbur wrapped around her tiny finger. The squirrel comes over for mealtimes, shares a couple of pellets out of her hog friend's bowl and then the two settle in for a nap in the hay.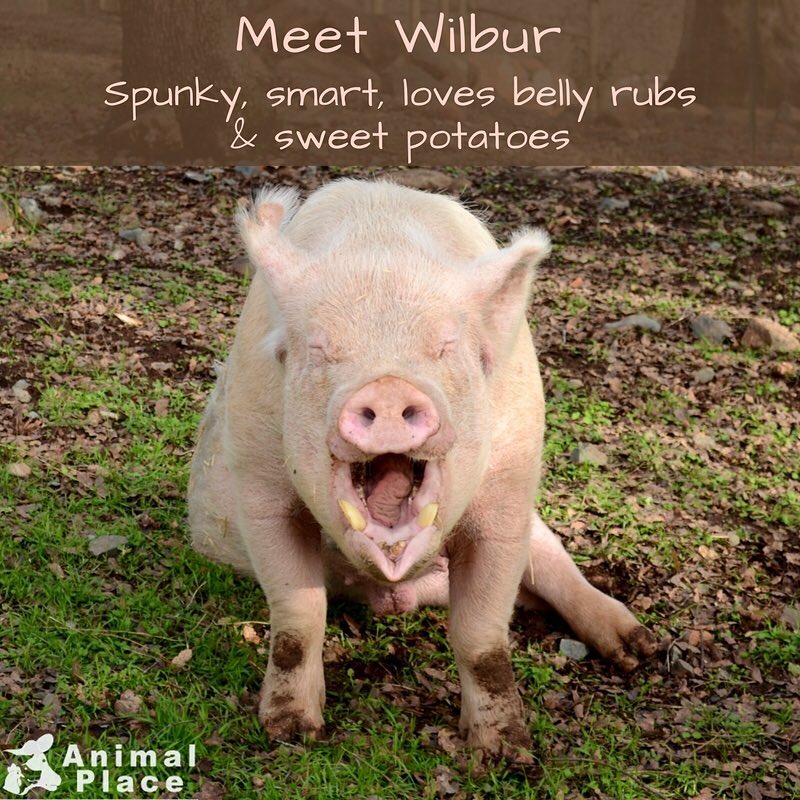 The squirrel's uninterested in anyone except her piggy bae; bolting when the caretakers of Animal Place come too close. While the friendship isn't your norm by any means, it shows that you can find love in unlikely places. Like a pig sty.
Wilbur was rescued from a Northern California equine "sanctuary" where he lived for 5 years in a 20×30 dirt pen. He suffered from poor muscle development and arthritis due to lack of exercise, rescuers also found a painfully untreated fungal infection inside of his ears. He had signs of abuse and neglect suffered from his previous life.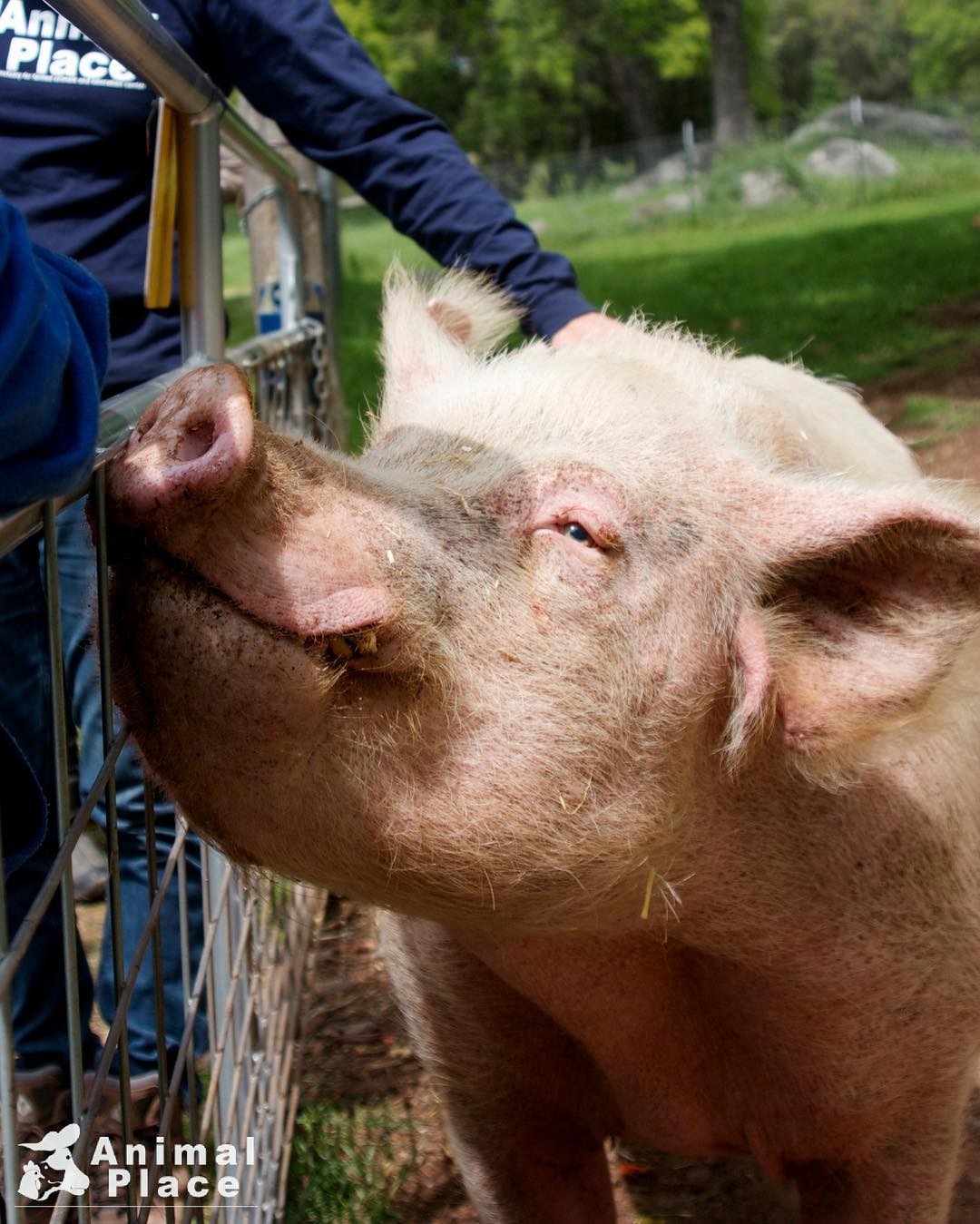 Wilbur was rescued with his fellow pig-friend, Anastasia, who was forced to live in an even smaller 10×15 pen. After being rescued, the pigs were overjoyed with their greener pastures, ample treats and new friends found at Animal Place.
You can foster an animal or donate to Animal Place, letting the 60 acre rescue ranch continue to do the good work they do! For more support, maybe someone can teach Wilbur how to paint like Pigcasso.
And for an amazing pig who saved their human's life, check out Lulu the Pig.