This is the story of a heroic pot-bellied pig named Lulu who became a media sensation in the late 1990s. In 1997, Lulu's human left her to be babysat by her parents JoAnn and Jack Altsman in Pennsylvania. They got along so well it led to her human parents becoming Lulu's permanent parents.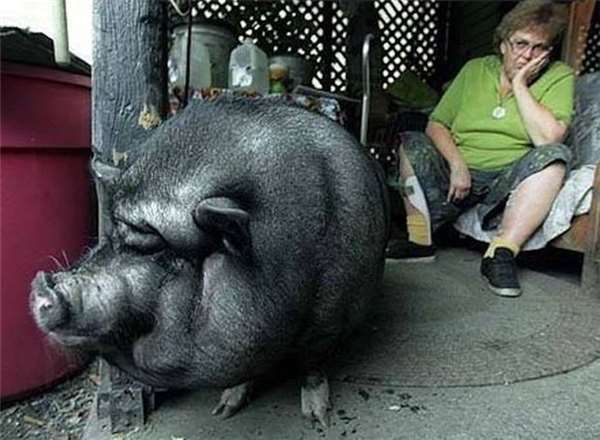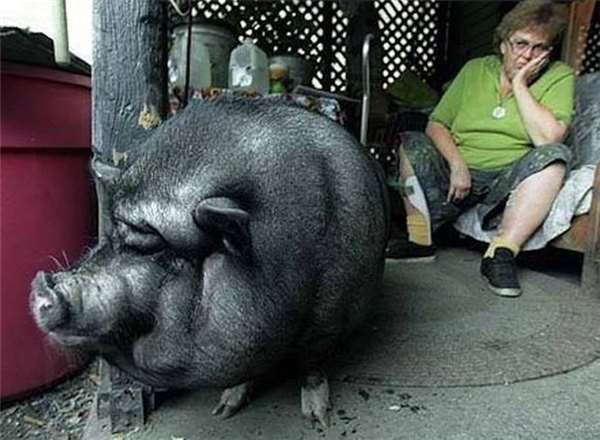 Heroic pig saves owner from a heart attack
Then one day in 1998 while Jack was out fishing, JoAnn suffered a heart attack. She called for help but no one heard. Her dog also barked but also got no response. Then Lulu came through with her bravery and quick thinking. She saw JoAnn and realized she was in distress, then ran to get help. She had to bust out of their backyard, which left her skin cut up and bleeding. She ran out into the street and lay down in front of traffic, which was a way to get humans' attention. Later it was reported that some cars just drove around the 150-pound Lulu, but one kind driver stopped to make sure she was ok.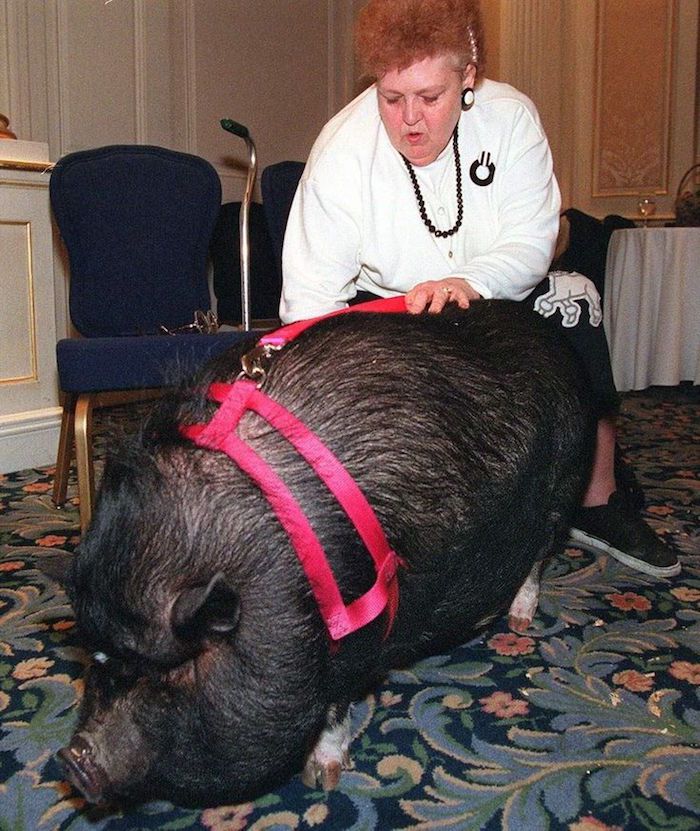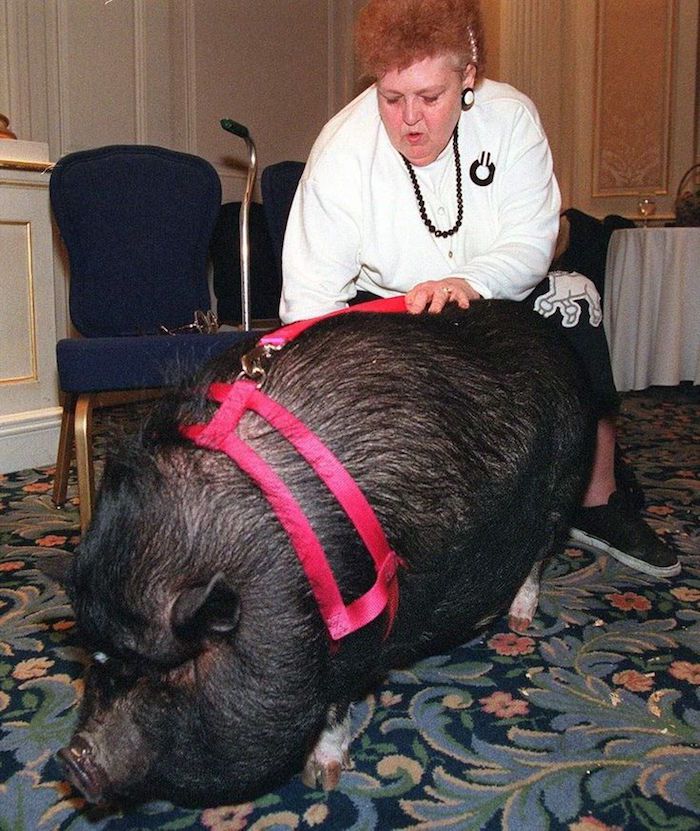 He could see the pig was stressed and injured, with blood showing from her escape. The driver yelled out saying he found a pig who was hurt. JoAnn heard him and yelled back to him. The driver called an ambulance, who took her to have immediate open-heart surgery. Doctors said that if 15 more minutes passed she would have died.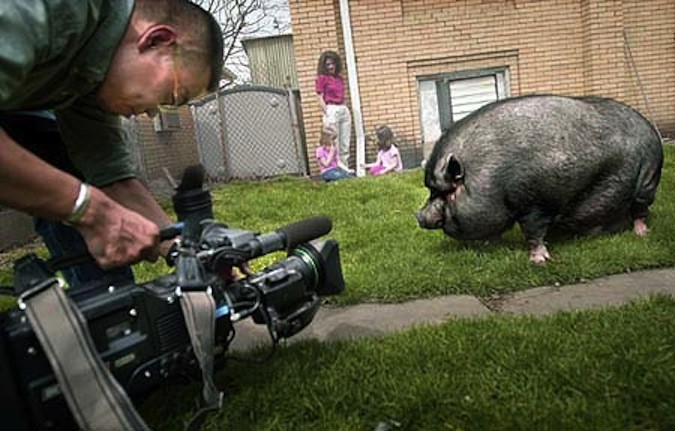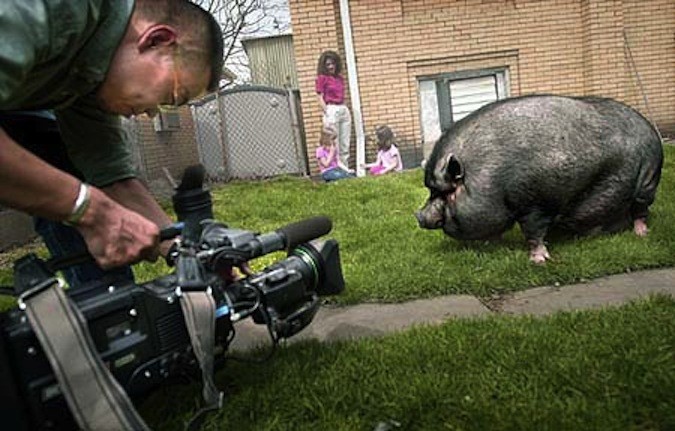 Lulu's incredible act spread across the country through local papers and news interviews. She then appeared on international shows, in USA Today and People magazine. She even made a front-page story on The New York Times. She made one notable TV appearance on the Late Show With David Letterman, where she became friends with George Clooney (With Clooney a famous owner of a pot-bellied pig at the time). Her hero status was made official when she received the Tiffany gold hero's medal from the ASPCA.
For more amazing oinkers, check out Esther the Wonder Pig, Pigcasso the painting pig and Chris P. Bacon.