 No Pets (Lavinia Postolache)
Lavinia Postolache does not have any reported pets.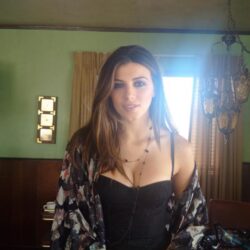 Birthday
April 21, 1989 (34)
Lavinia Postolache is a Romanian-born actress who has been gracing the big and small screens with her captivating performances since she was just 15 years old. She is best known for The Neon Demon (2016), Coordinated Chain of Murders and Muse (2015). With her unique blend of charm, wit, intelligence and poise, Lavinia Postolache has become one of Romania's most beloved actresses. Her commitment to excellence in every performance continues to earn her critical acclaim from audiences around the world.