Izzy the Frenchie has been a pet influencer and fashion icon for years now. Born in March 2017, her sense of style was already generating buzz before her first birthday.
She jumped into the fashion-blogging game with her Pawshion Police blog, before being profiled in Paper Magazine in December 2018. Hailing from New York City, her sassy sense of humor and style earned her the nickname "the pint-sized Joan Rivers". This launched her career as a model and influencer.
Now a true celebrity pet, she even had a celebrity wedding when she tied the not with Filmore the Frenchie, who happens to be Whoopi Goldberg's grand-dog. Her wedding dress was designed by former Dior designer Lola Teigland. Her husband wore a custom tuxedo by pet fashion designer Anna Konkhova, who flew in from Ukraine to fit him personally.
She became such an icon that she even got her own day dedicated to her!
When the COVID pandemic hit, it would be easy for a big celeb like Izzy to coast through. But she decided to step up and help stop the spread by publishing her own book in November 2020.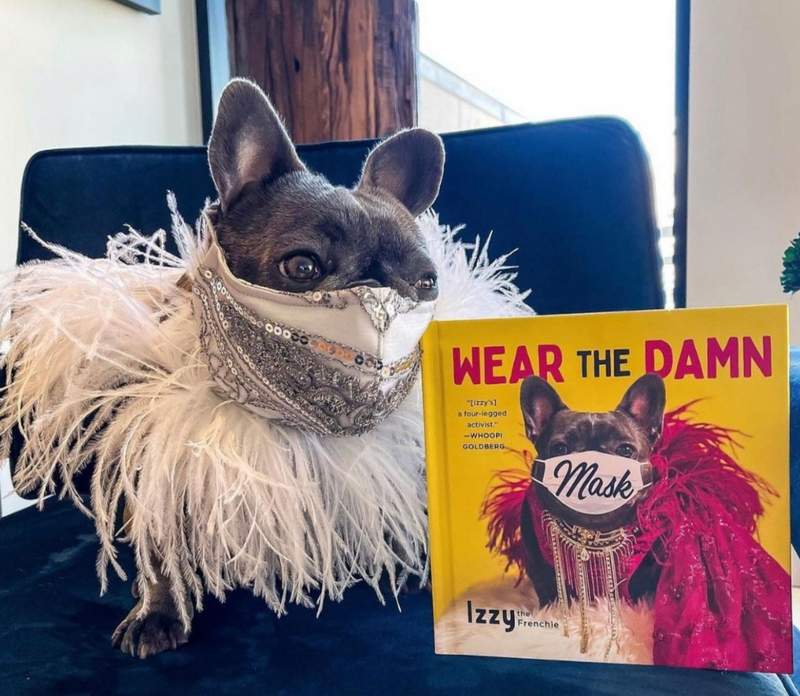 In late 2022, she launched her own NFT collection and a luxury jewelry collection. Izzy created her collection with Twila True Fine Jewelry which includes gold and diamond necklaces, bracelets, earrings, and dog tags. Her most expensive piece is a 14k white gold iced diamond dog collar that'll set you back $52,600.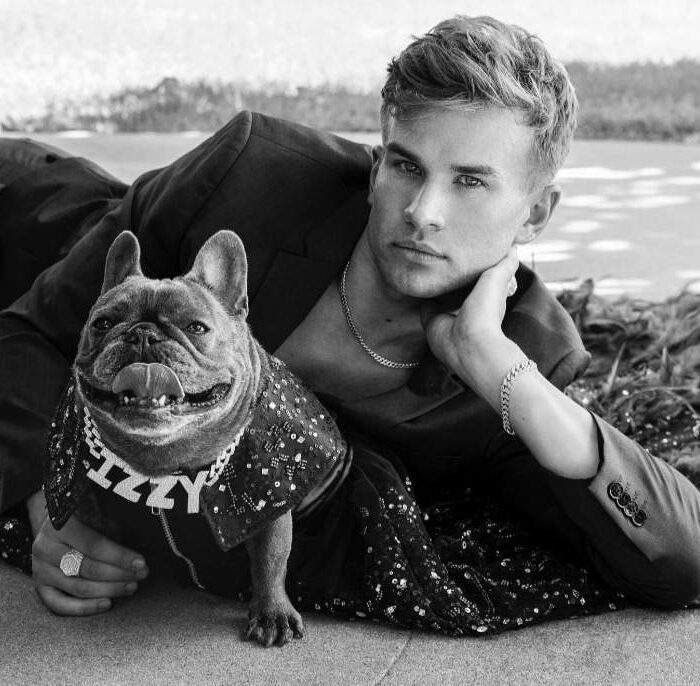 For more of Izzy's lavish lifestyle, follow her @izzythe.frenchie on Instagram and TikTok.