The long-awaited live-action Barbie movie is finally here! With multiple versions of Barbie and Ken appearing alongside Margot Robbie and Ryan Gosling, its cast is packed with a ton of popular and upcoming actors. And it's our job to round up all these celebrities and their pets for you to enjoy! If you notice a Barbie, Ken, or other actor missing from the list below, they sadly don't have any fur babies.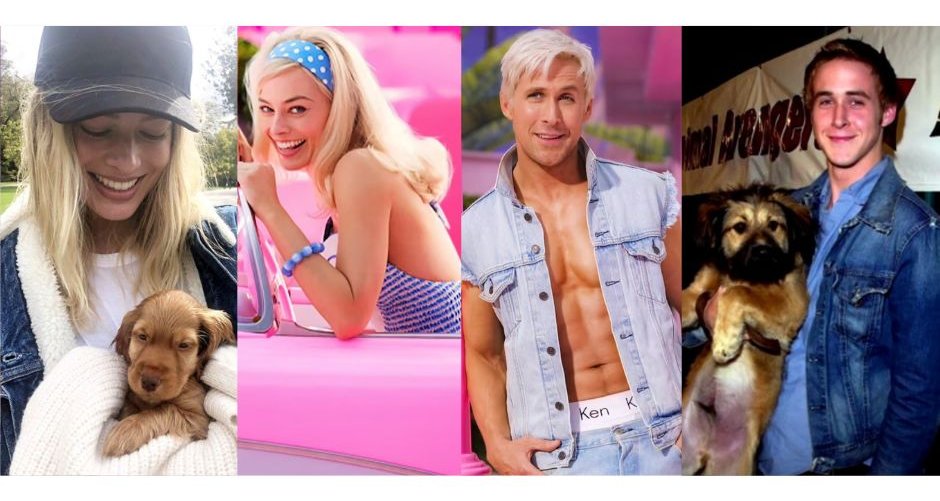 How many pets does Barbie have?
Fun fact: Barbie lore states that she's had over 40 pets, which includes 21 dogs, 6 cats, 14 horses, 3 ponies (and, of course, Barbie counts here horses and ponies separately), a parrot, a lion cub, a giraffe, a zebra, a chimpanzee, and a panda.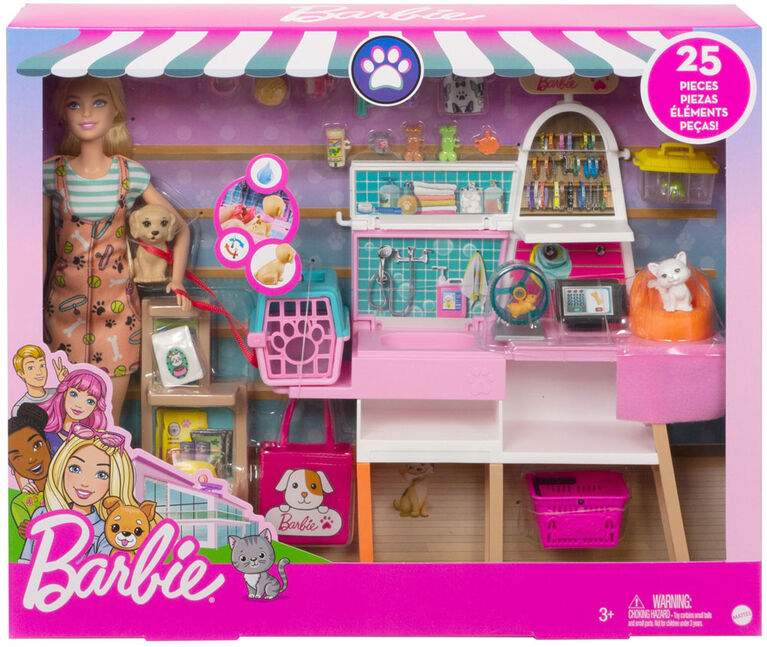 What was Weird Barbie's pooping dog in the Barbie Movie?
The 2023 Barbie movie only featured one of Barbie's official pets, which was Tanner, the "Potty Training" Dog. In the movie, Tanner is seen pooping around Weird Barbie's (Kate McKinnon's) house.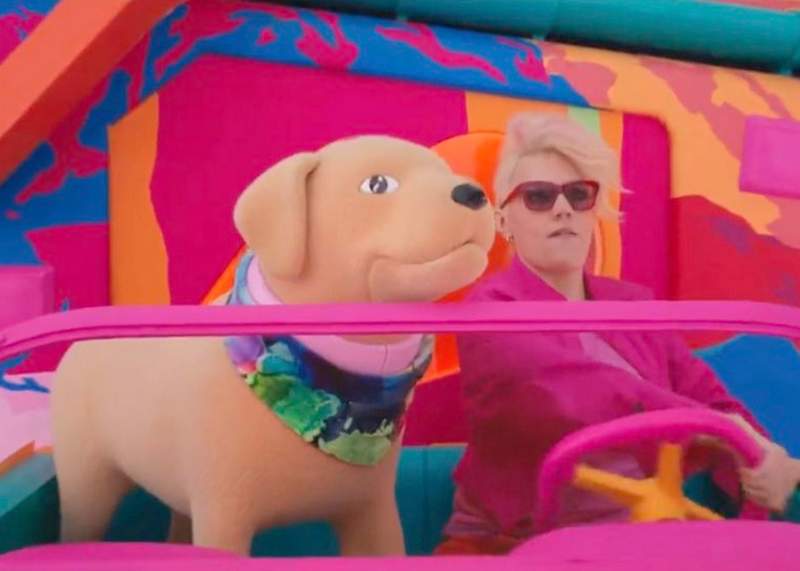 Tanner was a Barbie toy released in 2006, that ate snacks and pooped them out, with the idea to help kids learn doggy potty training. It was recalled due to the hazard of the scooper's magnet coming loose and potentially being swallowed by a child. It's also known as the Tanner the "poop-eating dog" as after it pooped out a treat you fed it, you'd then feed it back to the poor pup!
Margot Robbie's 3 rescue dogs
Margot Robbie, aka Ms. Barbara Millicent Roberts, and her husband Tom Ackerley are both pet adoption advocates and currently have three rescue dogs. Below you'll see their black mutt Boo Radley playing with their pitbull Bella.
Ryan Gosling's dogs Lucho and George
Ryan Gosling, aka Mr. Ken, and his wife Eva Mendes currently have a rescued Doberman named Lucho they adopted in July 2019. Gosling's most iconic pet was a rescue named George, who accompanied him on every one of his movie sets until he passed away at the age of 17 in December 2016. George is seen below on The Tonight Show with Jimmy Fallon, rocking a badass mohawk.
Will Ferrell's cockatoo Profession Feathers
It's rumored that Will Ferrell (playing the role of Mattel CEO) has an exotic bird collection valued at $7.8 million. But with this comedy legend, it can be hard to tell what's real and what's just a joke… He has shown off his cockatoo named Professor Feathers, but also asks people to not ask about Professor Feathers…
Rhea Perlman's dog Zorro
Rhea Perlman portrays Ruth Handler, the real-life creator of Barbie. In her real life, Perlman adopted a Chihuahua named Zorro.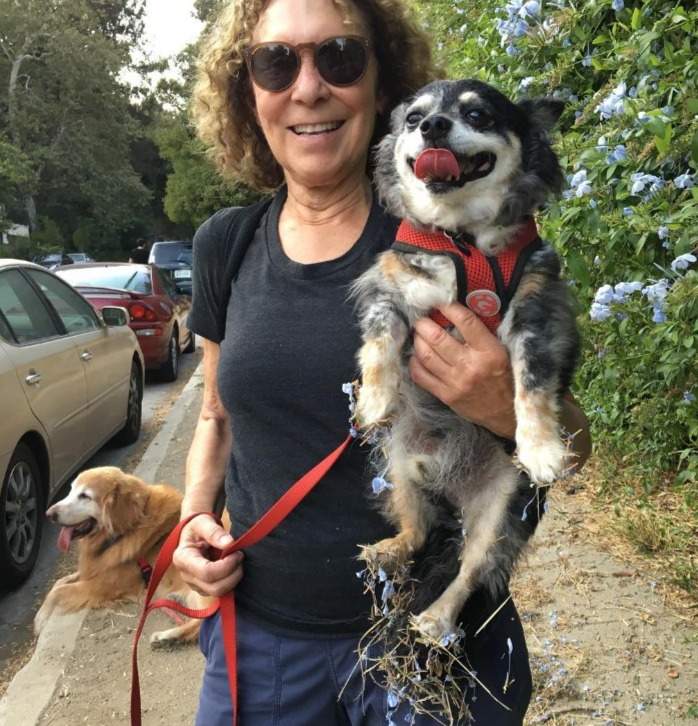 America Ferrera's dog Buddy
America Ferrera plays a Mattel employee and doesn't currently have any pets. But she used to have a beloved Golden named Buddy.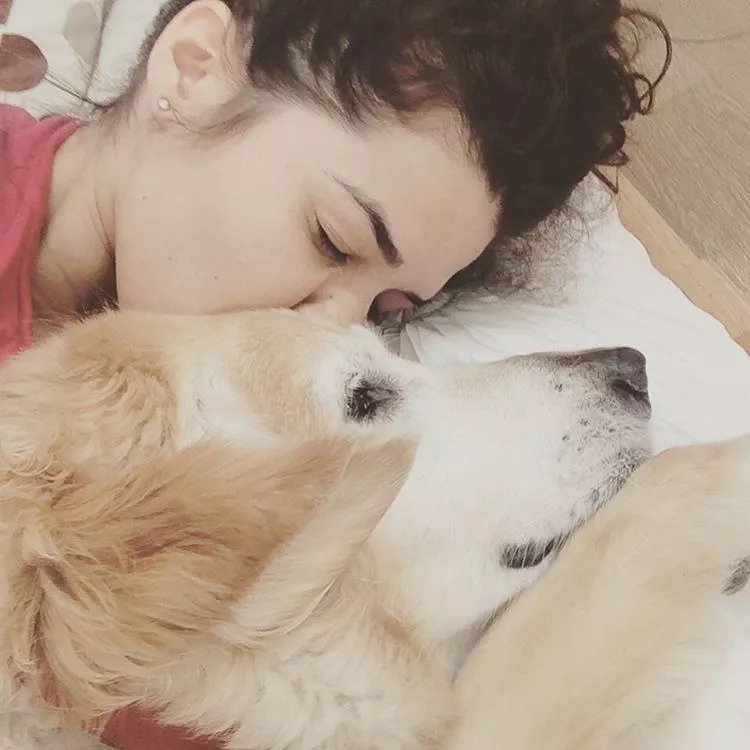 Kate McKinnon's cat Nino Positano
Now onto the big list of Barbies (cracks knuckles), starting with Kate McKinnon as Weird Barbie. McKinnon has a rescued black-and-white kitty named after the pizza place he was found at.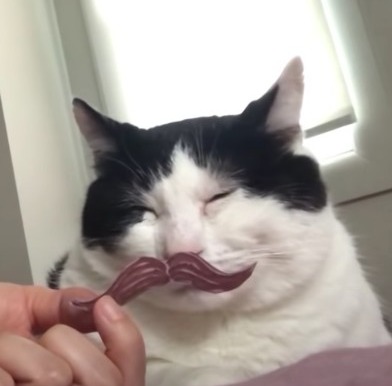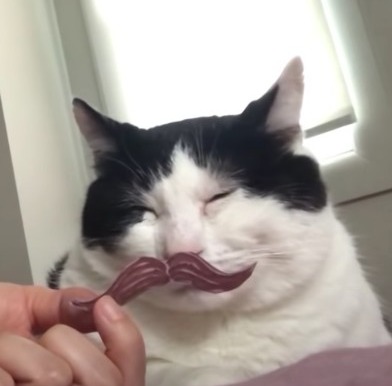 Alexandra Shipp's 2 dogs and a cat
Alexandra Shipp plays Writer Barbie and has two dogs named Layla and Kali, along with a cat named Evie. She's seen below with Kalie, her mini Yorkie.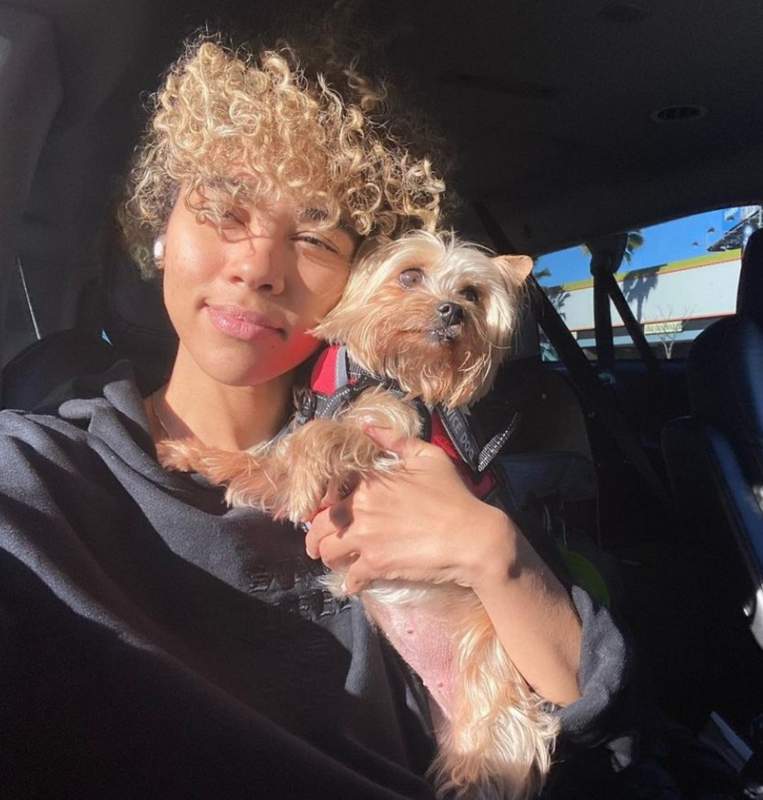 Dua Lipa's 2 goats, a horse, and a dog
Dua Lipa plays Mermaid Barbie and her pets include a dog named Dexter and a horse. She also has two pygmy goats named Funky and Bam Bam, seen below with her and her ex Anwar Hadid.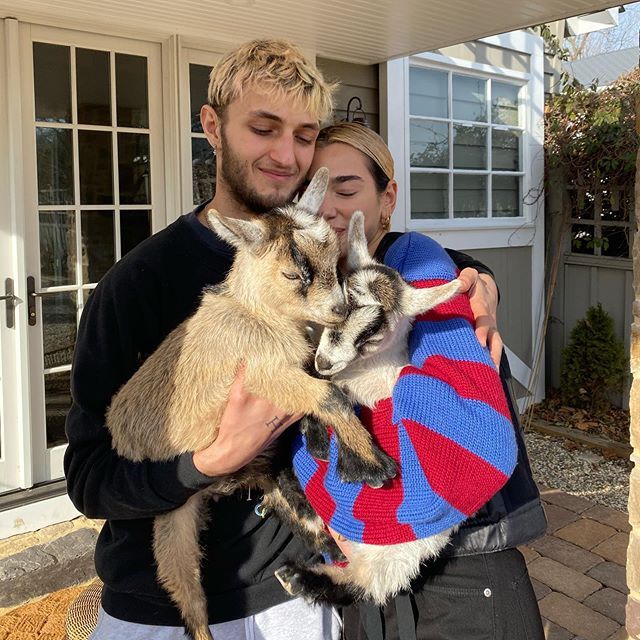 Nicola Coughlan's dog Pip
Nicola Coughlan, aka Diplomat Barbie, has a cute lil dog named Pip!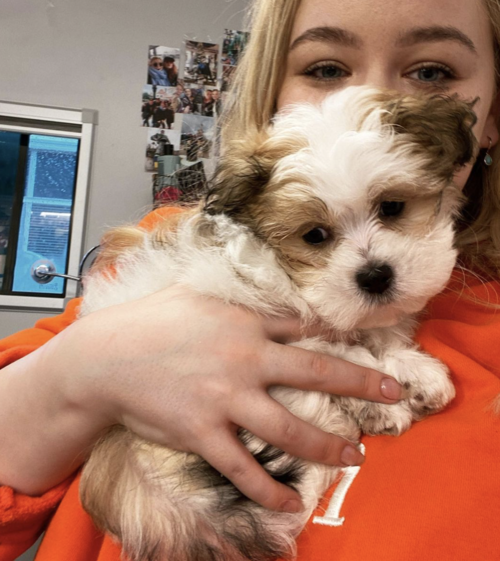 Ana Cruz Kanye's Bengal cat Olympics
Ana Cruz Kanye plays the role of Judge Barbie and has a Bengal cat named Olympics, apparently.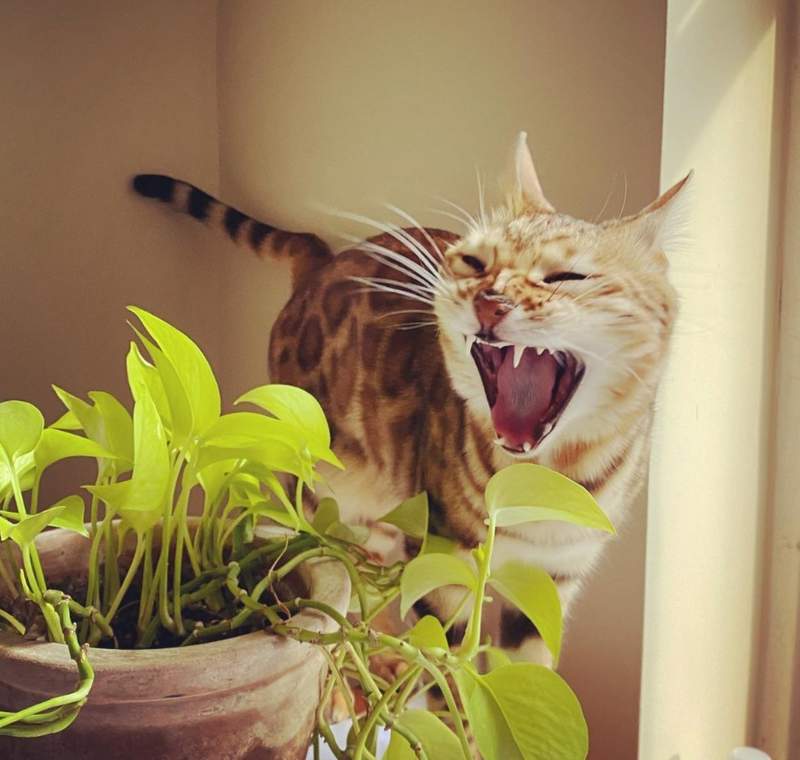 Ritu Arya's French bulldog Douglas
Ritu Arya plays Journalist Barbie and has a Frenchie named Douglas.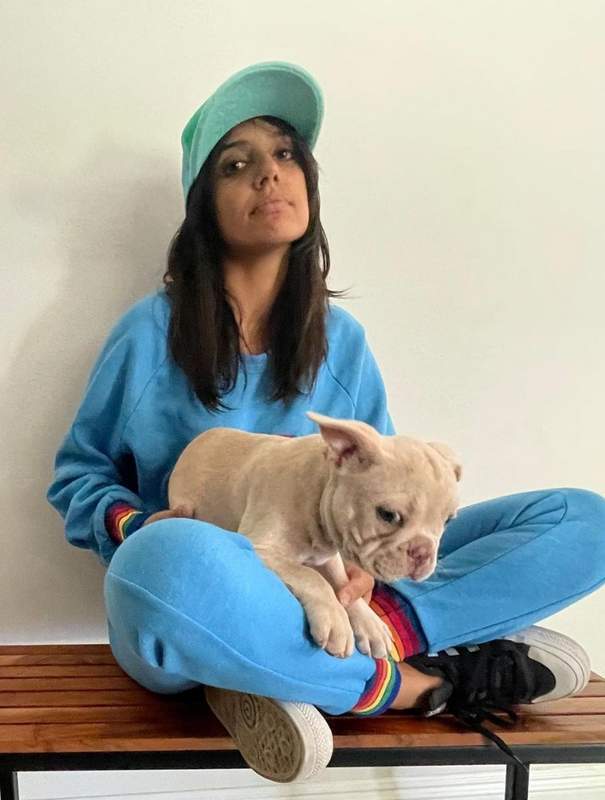 Simu Liu's rescue dog Chopa
Now onto the Kens (in no particular order). Simu Liu has a dog named Chopa that he adopted from the Dominican Republic. He used to have a rescue Husky named Barkley that sadly passed away.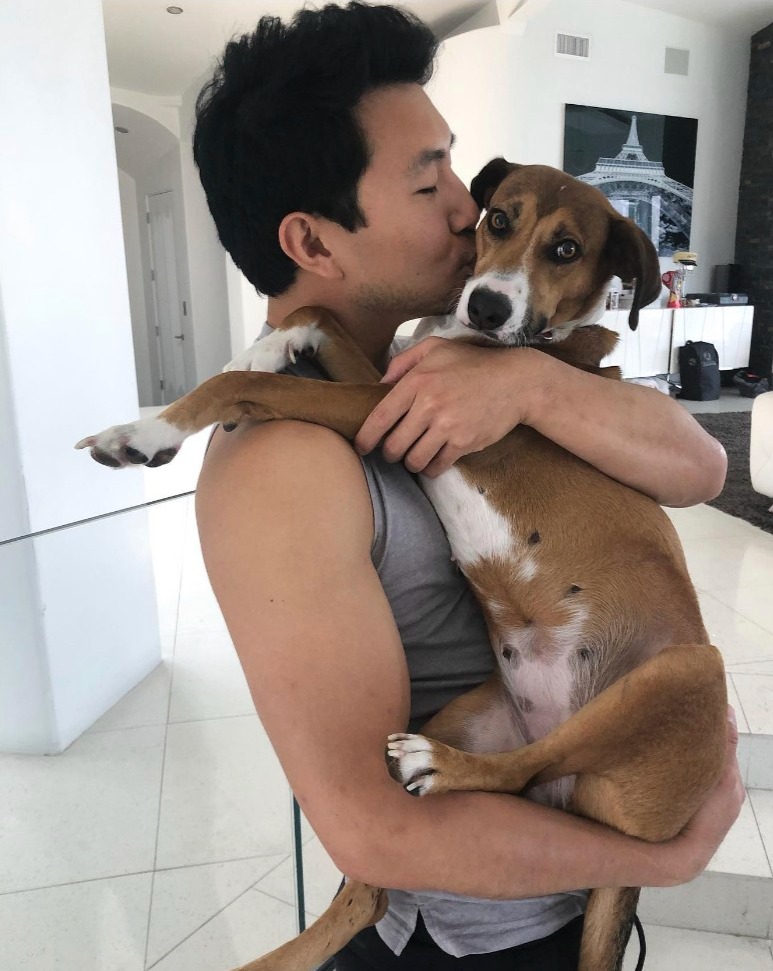 Kingsley Ben-Adir's tarantula Charlotte
Kingsley Ben-Adir doesn't currently have a pet, but when he was a kid he had an infamous pet tarantula named Charlotte. One time Charlotte escaped, which ended up involving the police and firefighters, as well as several articles being written about the incident.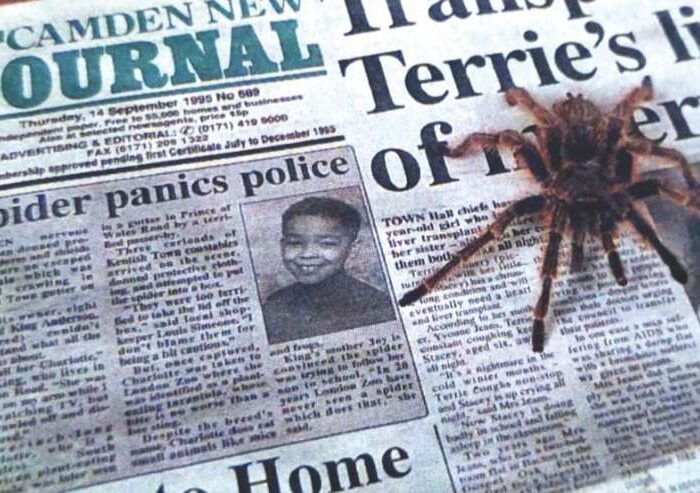 Scott Evans' rescue dog Tobi
Scott Evans and his partner Steve share a rescue dog named Tobi.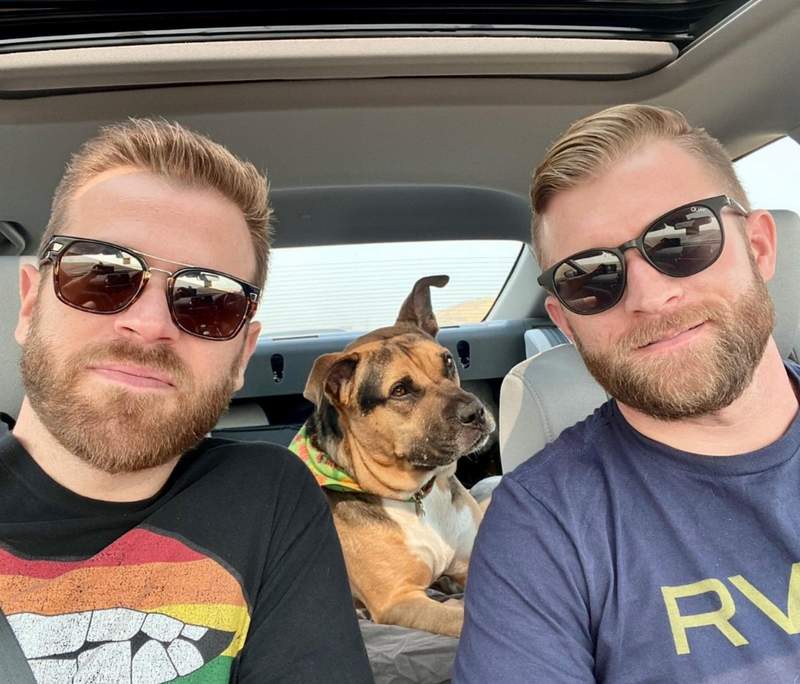 John Cena's pug Lu
The last Ken is Kenmaid (mermaid Ken), played by John Cena. Cena has a pug named Lu.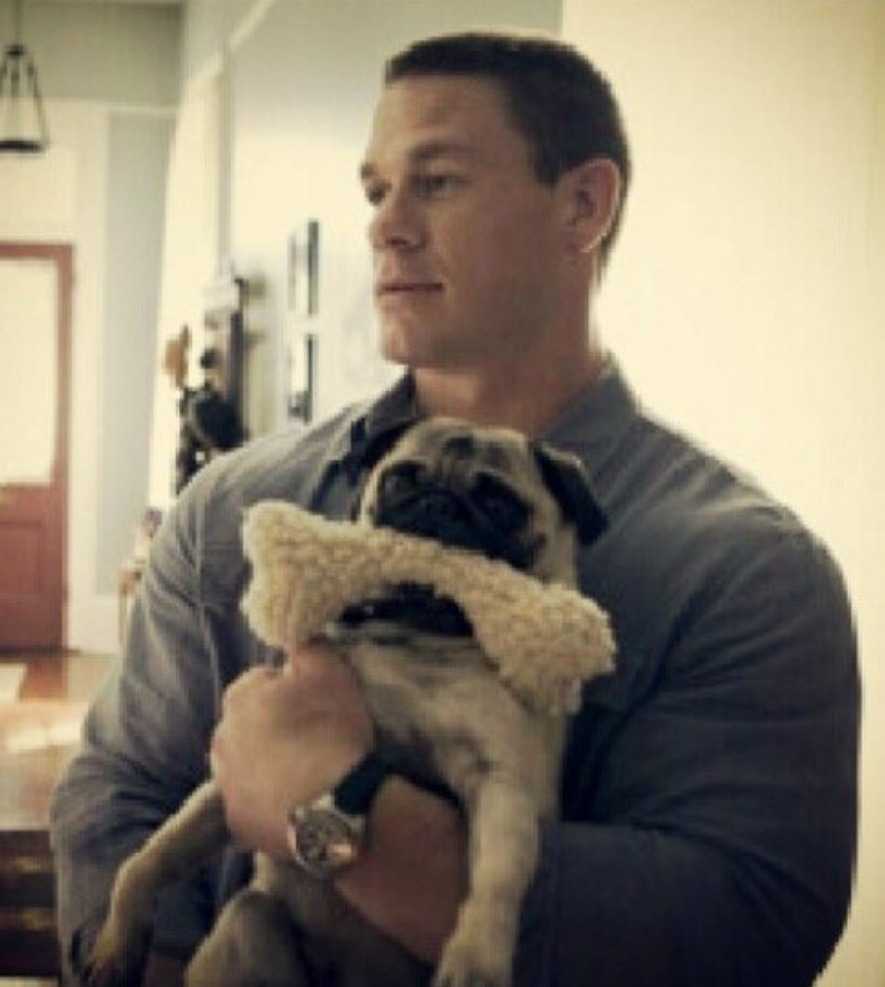 Ariana Greenblatt's 3 rescue dogs
Ariana Greenblatt plays American Ferrera's daughter in Barbie. While only 15 years old, she's already an outspoken adoption advocate with 3 rescues of her own. She's seen below with her BFF Foxy.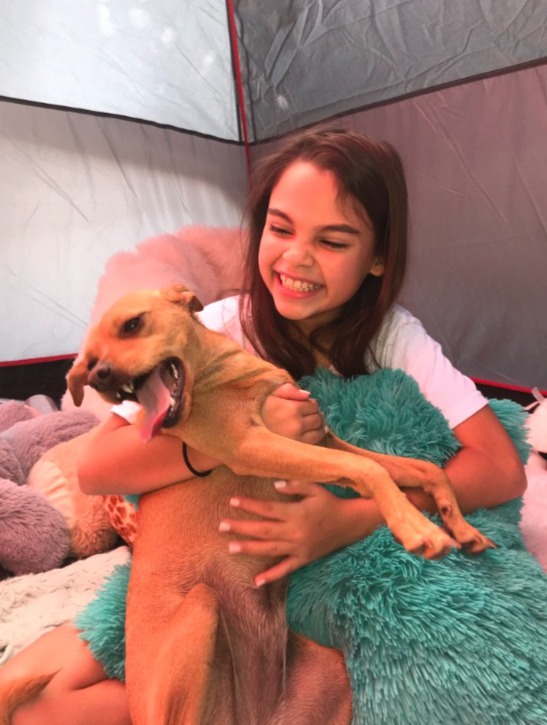 Greta Gerwig's poodle Wizard
Barbie director and cowriter Greta Gerwig has a mini Bernedoodle named Wizard that is always on set with her. Gerwig doesn't use social media and sadly hasn't shared a photo of her pup 🙁
Related: The Little Mermaid 2023: Meet the Pets of the Cast!