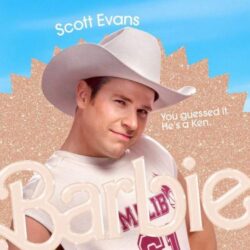 Birthday
September 21, 1983 (40)
Scott Evans is an American actor best known for his role as Oliver Fish on the soap opera One Life to Live. This performance allowed audiences to appreciate his talent and versatility as an actor. He further showcased his skills in the popular series Grace and Frankie and won audiences over with his portrayal of a grounded and empathetic cop in The Lovely Bones. He is also known as the younger brother of actor Chris Evans.
Throughout his career, Evans has had the opportunity to collaborate with numerous accomplished individuals. On the set of One Life to Live, he shared screen time with the likes of Erika Slezak and Robert S. Woods. During his time on Grace and Frankie, he worked with celebrated actors Jane Fonda and Lily Tomlin, along with Sam Waterston and Martin Sheen. In the film The Lovely Bones, he acted alongside Mark Wahlberg, Rachel Weisz, and Susan Sarandon, displaying his ability to hold his own amidst such seasoned performers. Evans plays a version of Ken in Barbie (2023), which stars Margot Robbie and Ryan Gosling.
Despite his relatively young career, Evans' performances have been recognized with several noteworthy distinctions. For his portrayal in One Life to Live, he received a nomination for the Soap Opera Digest Award for Outstanding Newcomer. Furthermore, his performance in the short film Before We Go was recognized at the Breckenridge Festival of Film where the film won the Audience Award. In addition to his acting career, Evans is known for his advocacy for LGBTQ+ rights. He uses his platform to raise awareness about the struggles faced by the LGBTQ+ community and promotes acceptance and equality.