If you didn't already know, you could easily guess that Doja Cat is a proud crazy cat lady. She just got a new cat named Frodo, bringing her kitty total to three. On June 20, 2023, Doja Cat revealed her new kitten on Twitter with a few photos but has since deleted her Tweet. But lucky for you, we were able to get a few screenshots to share!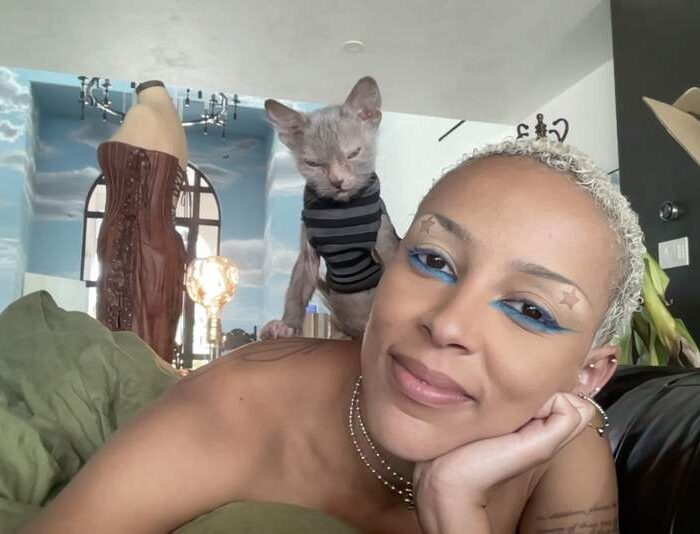 Her new cat's full name is Froderick "Frodo" Frankenstein. And if you're wondering about the kitty's interesting look, he's a Lykoi cat. The Lykoi breed is often referred to as "werewolf" cats or "wolf cats. Despite their permanent Halloween costume, Kykoi cats are considered friendly and loving.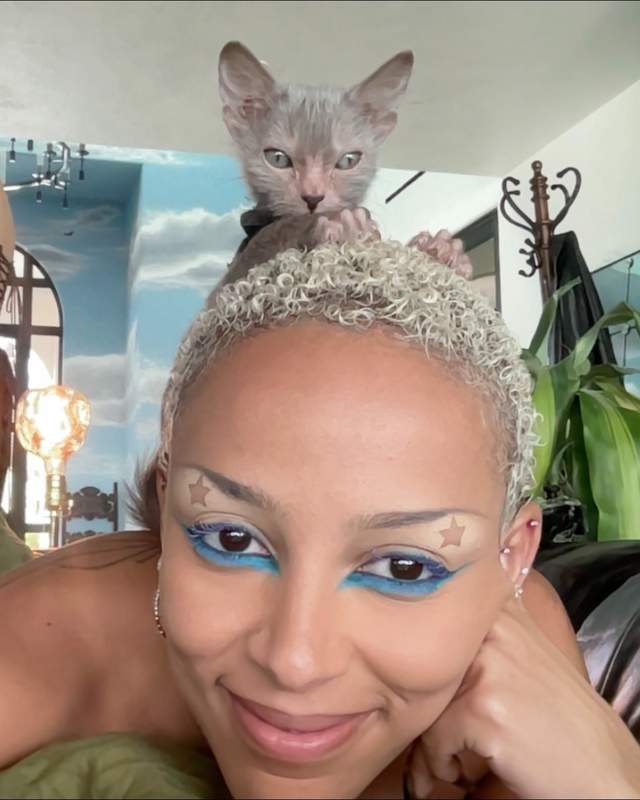 From the few photos Doja Cat shared, it's clear her new fur baby has a crazy vibe like her mom. Frodo's seen in a cute striped sweater and with a funny scowl on his face. He then, tongue out, takes a swipe at his mom's curly hair which gets a laugh out of her.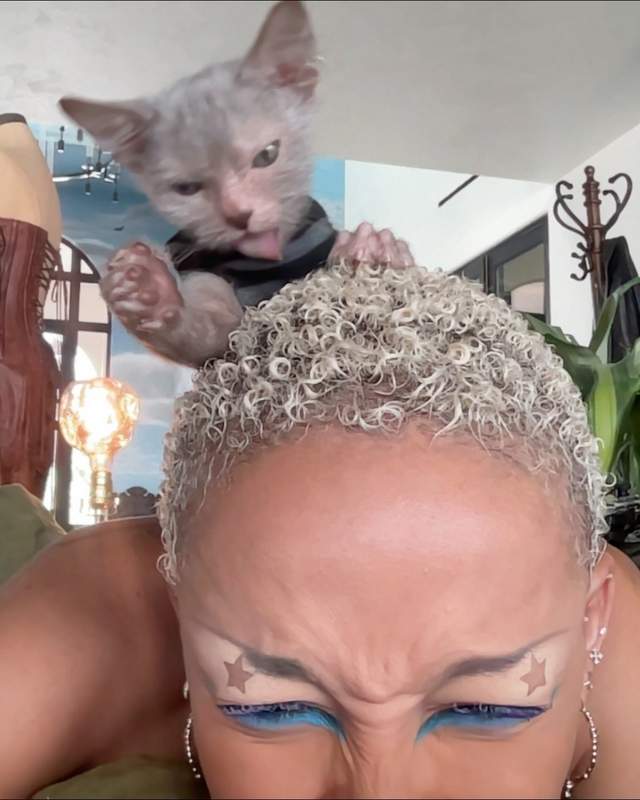 Let's hope Doja Cat shares more photos and videos of Frodo soon. Until then, you can meet the rest of Doja Cat's feline friends in her Celebrity Pet Profile.