Actress and reality TV star Tori Spelling is known for her love of animals, sharing her family's home with a variety of pets including many rescues. This includes dogs, chickens, goats, guinea pigs, hamsters, snakes, bearded dragons and more. On February 3rd, she announced on her blog she is now proud to add mini pig named nutmeg to her family, who is already loved by her four kids (who's expecting her fifth child soon).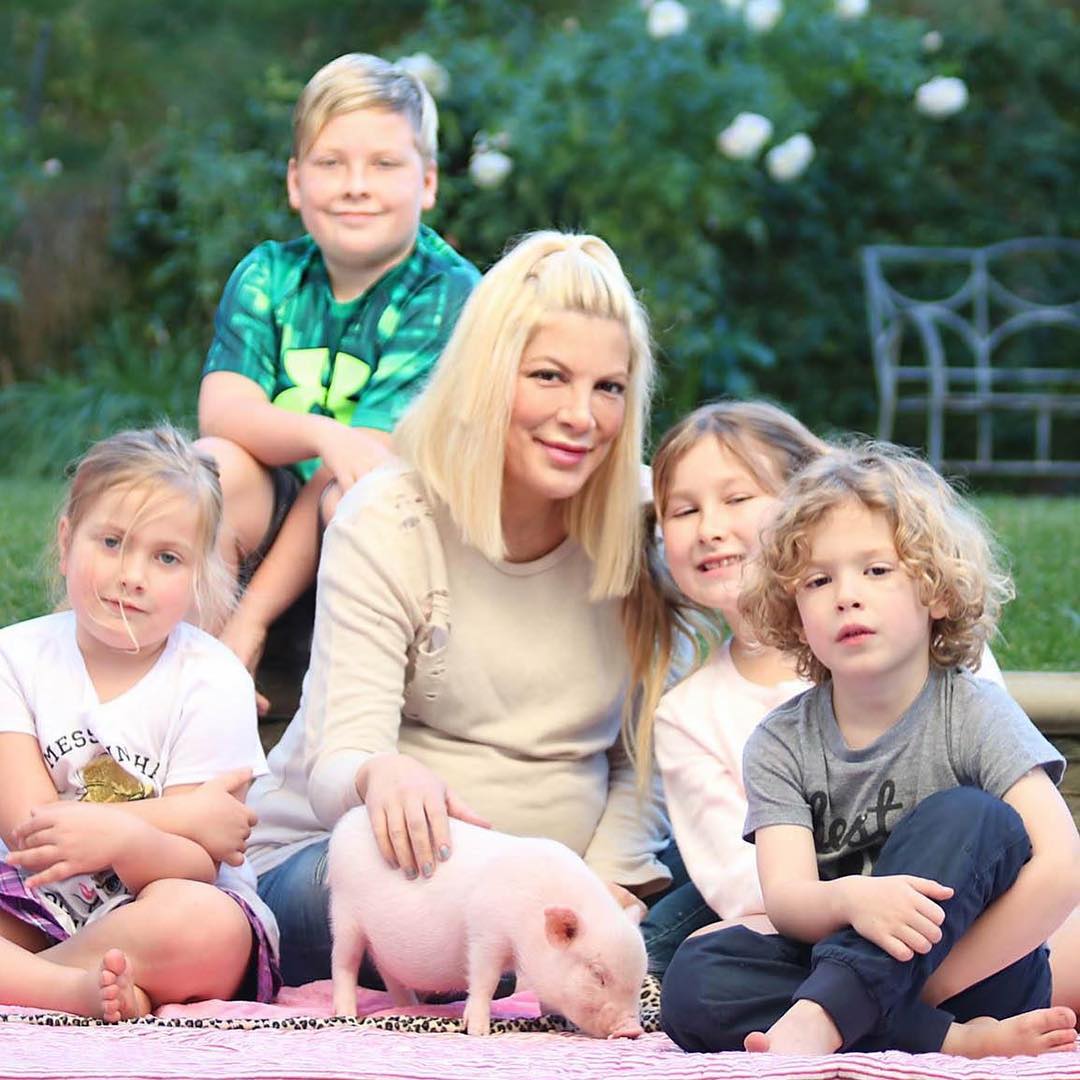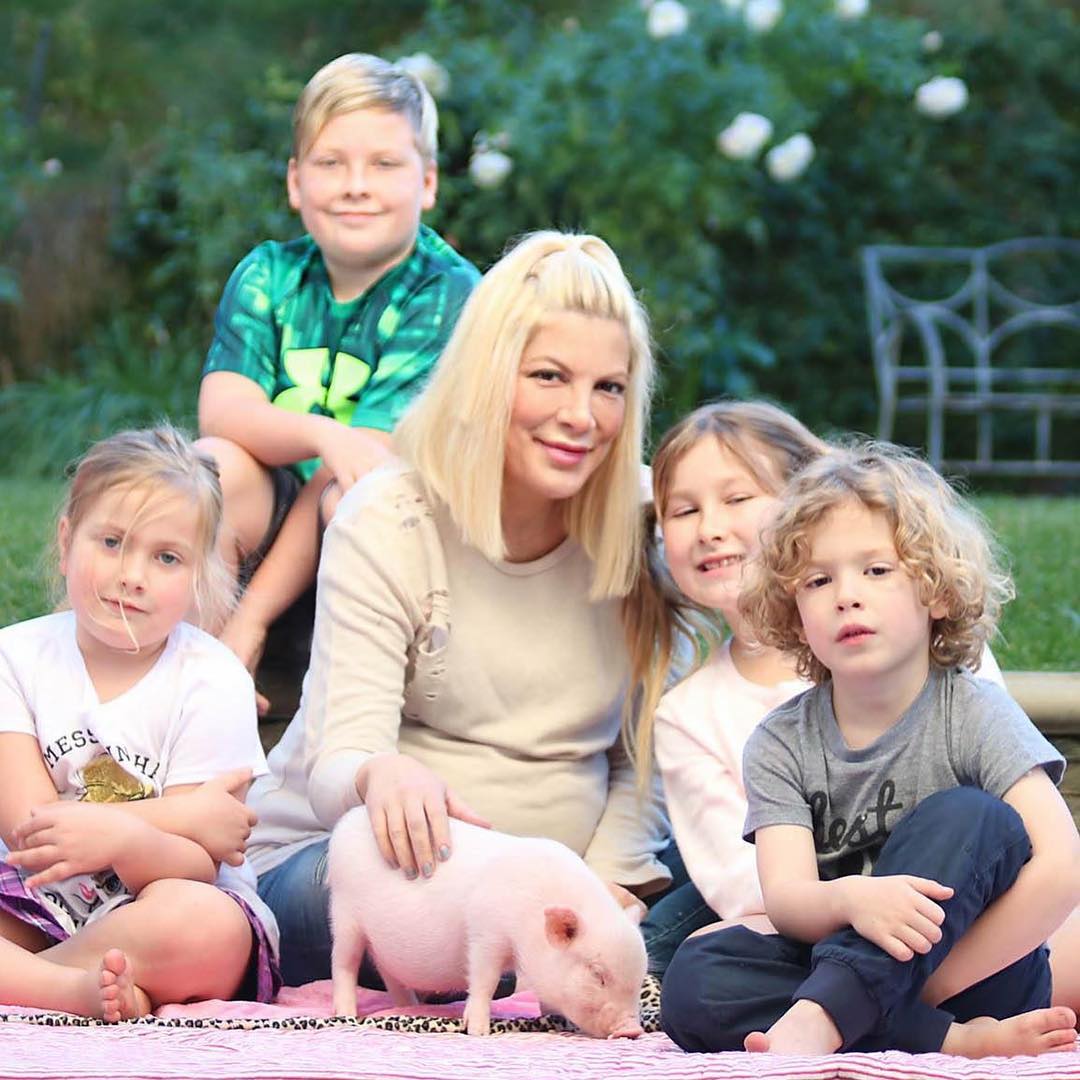 Nutmeg came from Oink Oink Mini Pigs in Hollywood, Florida who specialize in breeding rare blue-eyed miniature pigs. They are recognized by the American Mini Pig Association as a certified breeder and they follow this association's mission to educate, advocate, protect and encourage responsible mini pig ownership.
For the most popular piggy on our site, check out the heroic story of Lulu the Life Saving Pig.