Last week, Link the Bernese mountain dog, who also works as a therapy dog, went with his human Cheryl Wassus to the Motor City Furry Con. Link's human is a volunteer for the non-profit Pets for Vets, which this "furry" convention was sponsoring, so she thought it would be fun to check it out. They did have fun, but they had no idea that "furry" isn't about pets. It's about people who like to dress up in animal costumes and role-play.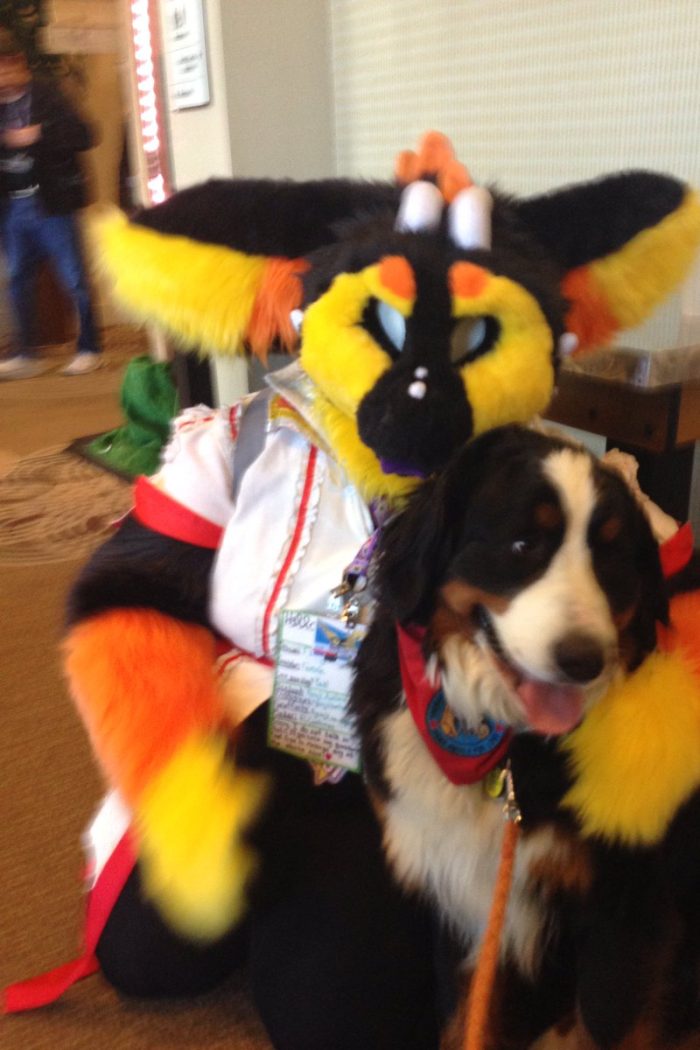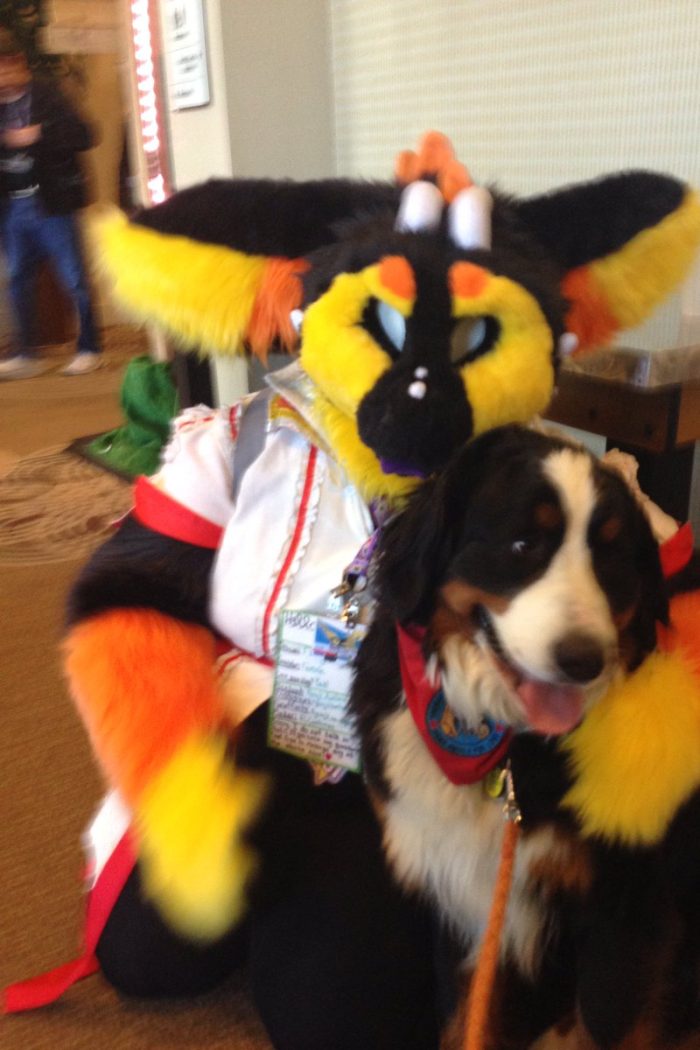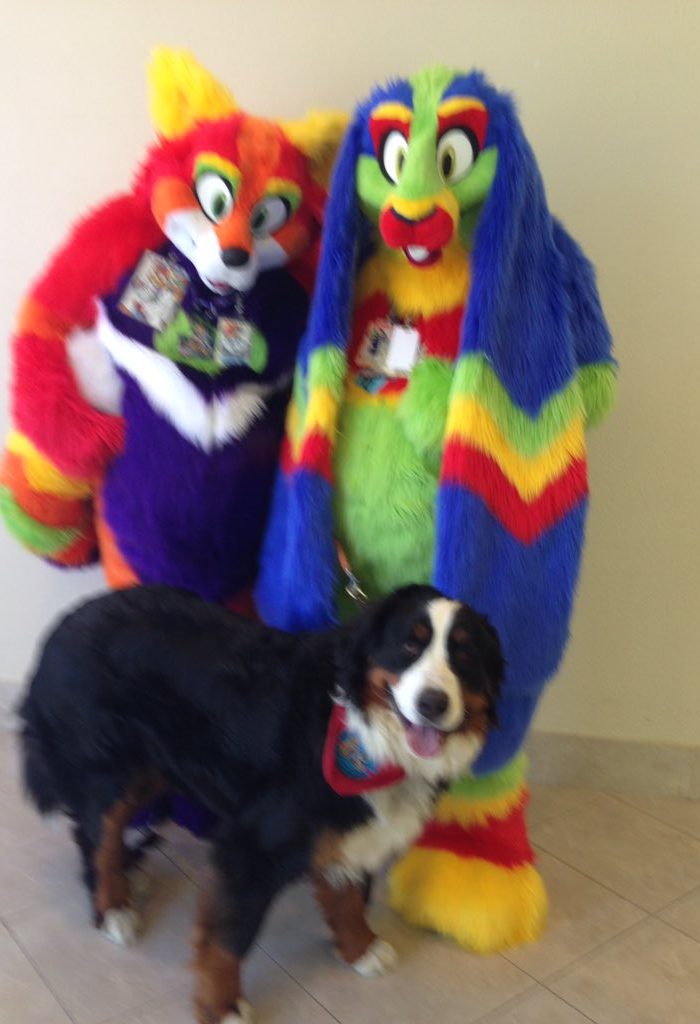 While she did a little research on the event because she was set to speak at it, she didn't clue into its true purpose. The attendees, known as "furries" welcomed Cheryl and her four-legged furry friend with open arms. And the event raised $10,000 for Pets for Vets, which helps veterans suffering from PTSD and shelter dogs by matching them up.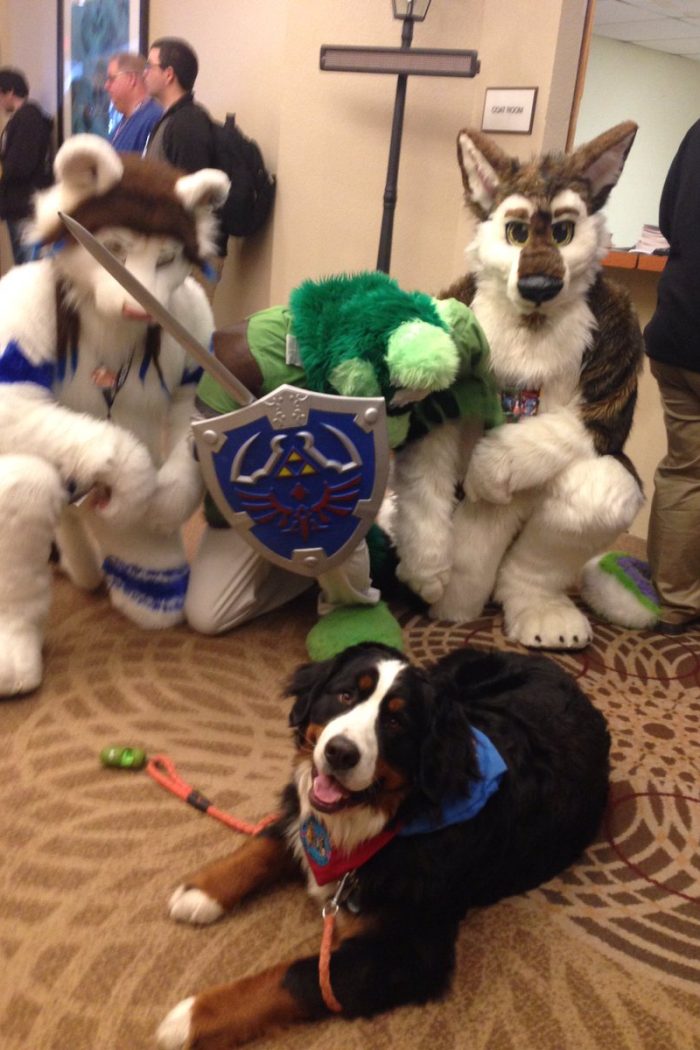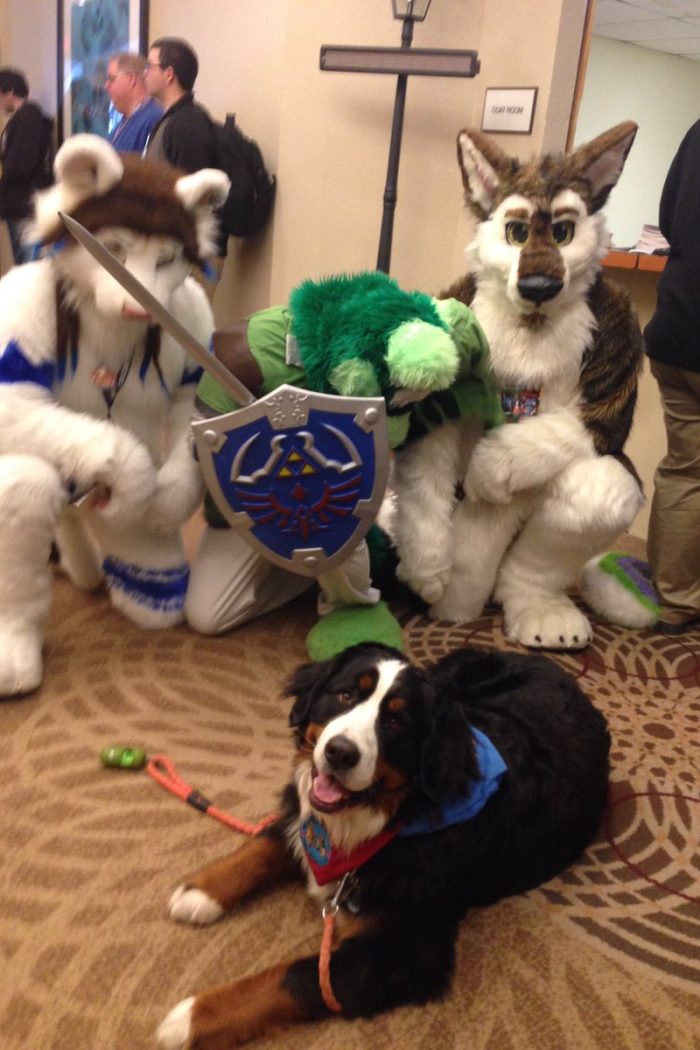 Cheryl's son Kenny @kgw shared some of the cute photos of Link and the furries he met on Twitter for us to enjoy and also bring more awareness to the great non-profit they're supporting.