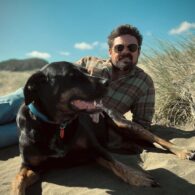 Dog (Dog)
Karl Urban has a dog that we know is a girl, but haven't confirmed the name. If you happen to know her name, please let us know!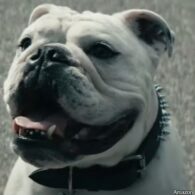 Terror (Dog)
Karl Urban's character Billy Butcher on the Amazon series The Boys, has a bulldog named Terror. Terror is a favourite from The Boys comics, but only briefly appears on the TV series. The series showrunner said this is because with everything going into making the show, that it was too hard to include an animal actor in the production.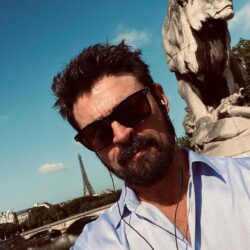 Birthday
June 7, 1972 (51)
Karl Urban is a New Zealand actor who has made a significant impact in the entertainment industry with his diverse range of roles and impressive body of work. With a career spanning over two decades, Urban's breakout role came in the 2002 film "The Lord of the Rings: The Two Towers," where he played the fierce and noble Rohirrim warrior, Eomer. The success of the film franchise catapulted Urban to international fame and opened up new opportunities for him in Hollywood.
Since then, Urban has appeared in a number of critically acclaimed films and television series, including "Star Trek," "Thor: Ragnarok," and "Dredd," among others. His ability to bring depth and complexity to his characters has earned him widespread praise from audiences and critics alike.
One of Urban's most recent and notable roles is in the Amazon Prime Video series "The Boys," where he plays Billy Butcher, the leader of a vigilante group seeking to take down corrupt superheroes. Alongside Urban, "The Boys" features a talented ensemble cast that includes a number of other notable actors. Antony Starr plays Homelander, the sociopathic leader of the Seven. Erin Moriarty portrays Annie January, also known as Starlight, the newest member of the Seven. Jack Quaid plays Hughie Campbell, a young man whose life is forever changed by a tragic event involving one of the Seven. Laz Alonso portrays Marvin "Mother's Milk" Milk, another member of Butcher's vigilante team. And finally, Tomer Capone plays Frenchie, a skilled thief and weapons expert who joins Butcher's group. Together, the cast of "The Boys" delivers a gripping and compelling narrative that has become one of Amazon Prime's most successful series.
He has worked alongside some of the biggest names in the industry, including Vin Diesel, Dwayne Johnson, and Katee Sackhoff, among others.