Karl Lagerfeld's cat Choupette to attend the 2023 Met Gala
Taking place on May 1st of this year, the famed Met Costume Institute Gala (Met Gala for short) is an annual fundraising event that takes place at the Metropolitan Museum of Art in New York City and is known for its guests' elaborate costumes. For 2023, the Met Gala's theme is "Karl Lagerfeld: A Line of Beauty" which will celebrate the iconic German designer who helped build fashion houses such as Chanel, Fendi, and Balmain.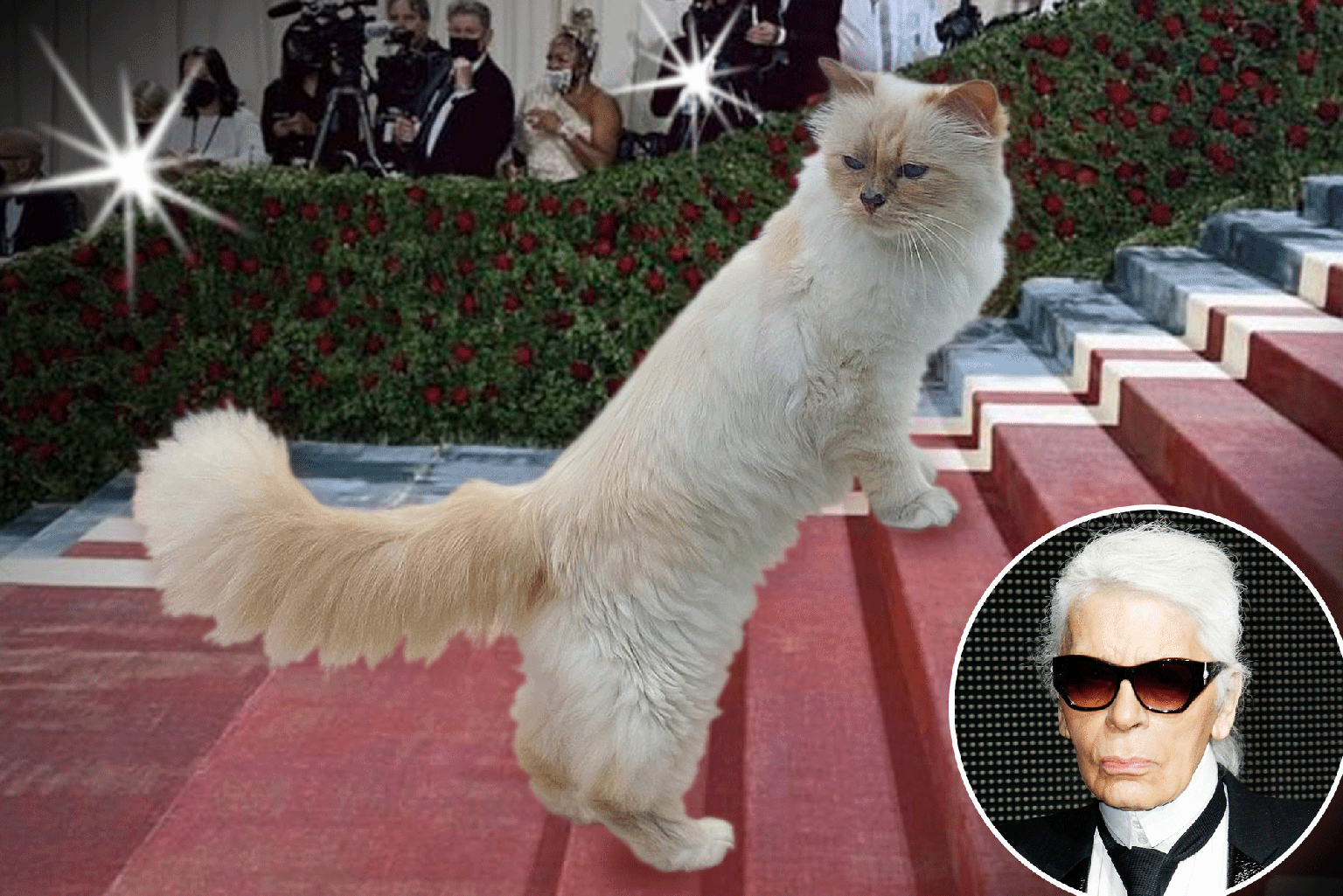 The New York Post exclusively broke the news that Choupette, Lagerfeld's furry feline muse and one of the most famous Celebrity Pets, was officially invited. With Vogue editor-in-chief Anna Wintour overseeing the event, The Post speculates that Choupette could very well be the biggest star on the red carpet that night. And they also made the fun gif above of what that might look like. We'll just have to wait and see if Choupette will be modeling her usual luxurious white fur coat or if she'll have a unique costume when she hits the red carpet.
Karl Lagerfeld's cat Choupette featured in Vogue Magazine
And speaking of Vogue, their May 2023 issue's cover story will be a tribute to the late Lagerfeld. And there you'll spot supermodel Choupette posing on a bridge in her home city of Paris for a photo by none other than Annie Leibovitz, with human supermodel Naomi Campbell holding her up.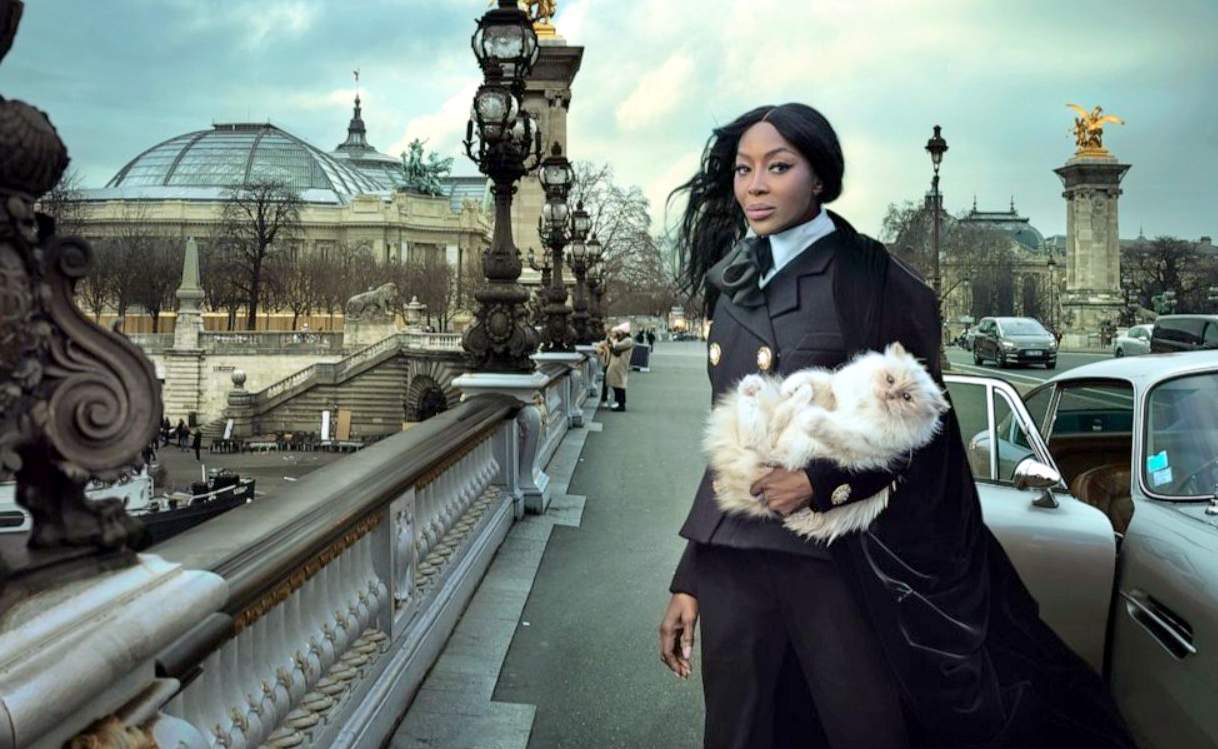 For more on Choupette, visit our celebrity pet profile on Karl Lagerfeld. And for more Met Gala 2023 news, check out: Kim Kardashian hooks up with Karl Lagerfeld's cat Choupette in Paris.