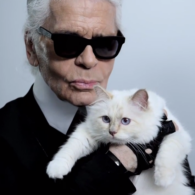 Choupette (Cat)
Karl Lagerfeld had a Birman cat named Choupette that was born August 15, 2011. Choupette originally belonged to the male model Baptiste Giabiconi. Giabiconi left Choupette with Lagerfeld while he was abroad and, falling in love with her, Lagerfeld refused to give Choupette back. She models for her daddy extensively however, Karl has stated that she is not interested in commercial work. Choupette has her own line of feline-inspired products produced by Lagerfeld. She also has a likeness of herself in stuffed-toy form created by the plush toy designer Steiff and sold by Karl Lagerfeld for $538. This pretty kitty's high-maintenance needs (including two maids and a personal chef) and spoiled antics are voiced through her own personal Twitter and Instagram accounts.
Since the passing of Lagerfeld, Choupette lives lavishly in Paris with Lagerfeld's former housekeeper, Francoise Cacote. In August 2022, Choupette turned 11, with the pretty kitty celebrating on a private jet filled with balloons, champagne, and gifts. In May 2023, Choupette was an official guest at the Met Gala and graced the cover story of Vogue.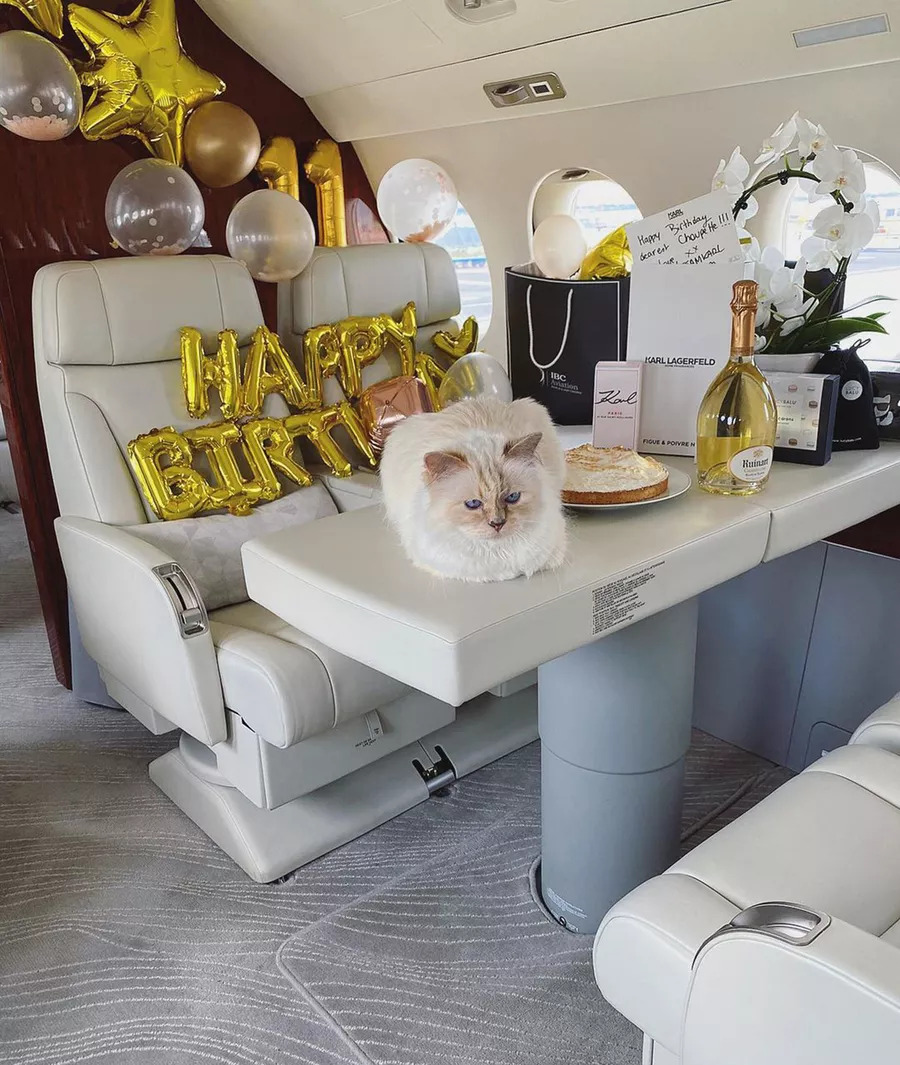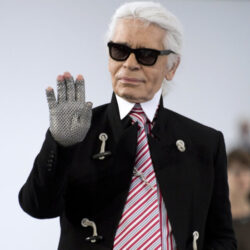 Birthday
September 10, 1933 (90)
Karl Otto Lagerfeld was born in Hamburg, Germany. He moved to Paris at the tender age of 14 and started his career in design by entering a competition. Taking first place in the coat category, Lagerfeld also met longtime friend Yves St Laurent.
Karl Lagerfeld is well-recognized around the world for his impressive career in fashion. He has been a major creative influence behind labels such as Tommy Hilfiger, Chanel, and Fendi. His own label, Karl Lagerfeld is an international success.
Lagerfeld is often seen in his trademark dark glasses and high starched collars, matching his pony-tailed white hair with his famous Birman cat, Choupette. Despite his love for Choupette, Karl has a vicious feud with the group PETA for his use of fur and laissez-faire views on animal products in fashion. PETA animal rights activists once tried to throw a tofu pie at Lagerfeld during a New York City fashion show in 2001. They missed and hit Calvin Klein by accident.
One of his most notable collaborations was with model and actress Cara Delevingne, whom he named as his muse and worked with on multiple projects, including Chanel campaigns and runway shows. Lagerfeld also collaborated with supermodel Claudia Schiffer, who became one of his muses and a regular face in his fashion campaigns. Additionally, Lagerfeld worked with music legend Madonna, designing the costumes for her 2006 "Confessions" tour. He also collaborated with actress Diane Kruger, who became a brand ambassador for Chanel and worked closely with Lagerfeld on various creative projects. Other notable collaborations include working with actress and singer Vanessa Paradis, who served as the face of Chanel's Coco perfume, and with designer and entrepreneur Victoria Beckham, who sought his advice on launching her eponymous fashion label.
Karl Lagerfeld passed away in February 2019 at the age of 85.