On the latest episode of The Kardashians, Kim Kardashian shared BTS video of her meeting Choupette, the late fashion designer Karl Lagerfeld's beloved cat, in Paris earlier this year. And Kim shared how she and Choupette did not hit it off, to say the least…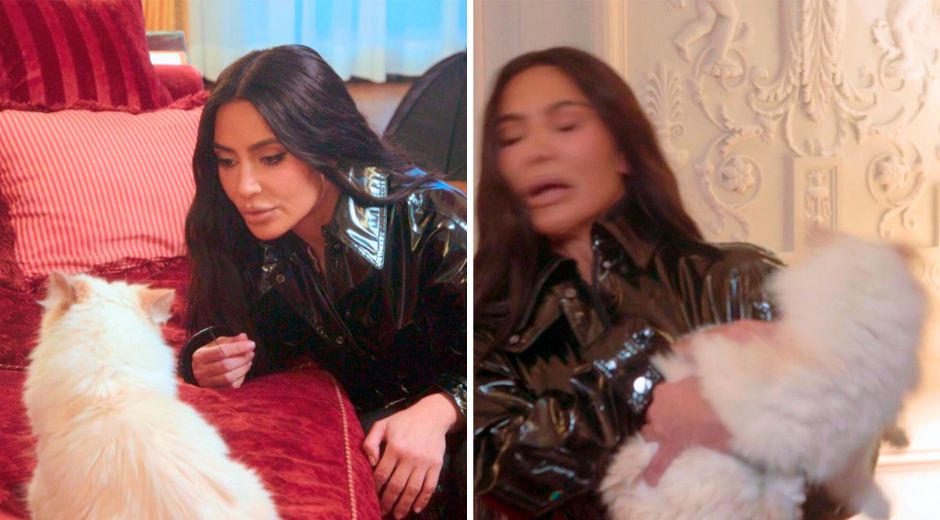 This story starts just before fashion's biggest yearly event, the Met Gala, when Kim Kardashian shared photos of her Choupette. The 2023 Met Gala was dedicated to the late fashion designer Karl Lagerfeld, with Choupette as the Guest of Honor. The big rumor was Kim would be Choupette's Met Gala date, with fans expecting to see them walk the red carpet together that night… But Choupette was a no-show! The official response was Choupette wasn't up to traveling from Paris to New York for the gala, but ends up there was more to the story. And with the expression on Choupette's face below as a clue, we might have guessed the meeting didn't go as well as expected.
Fast forward to October, when the footage of their Kim and Choupette's meeting is revealed.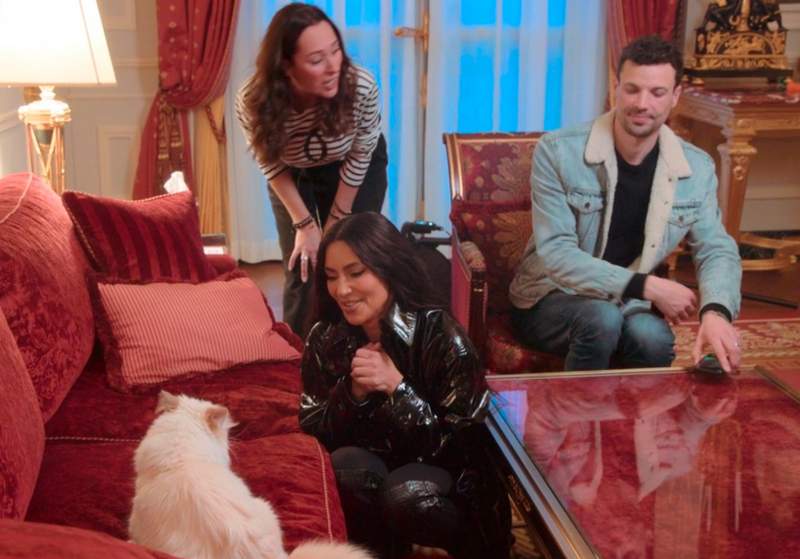 And it went from rough to rougher. Kim start's by saying, "I'm nervous. Is this cat going to like me? I'm nervous, I literally feel like going on blind date!"
Credit: The Kardashians/Disney+
After repeated attempts to get friendly, Choupette wasn't having none of it. With plenty of hisses as proof. after a few hisses, Kim replied, "it's ok, I act like that sometimes too."
Credit: The Kardashians/Disney+
She is feisty. Choupette is really key to my whole vibe for the Met this year, so if we don't vibe, I don't know what I'm gonna do. I just hope she warms up to me… cause this wouldn't be cute.

Kim Kardashian, The Kardashians, S04 E05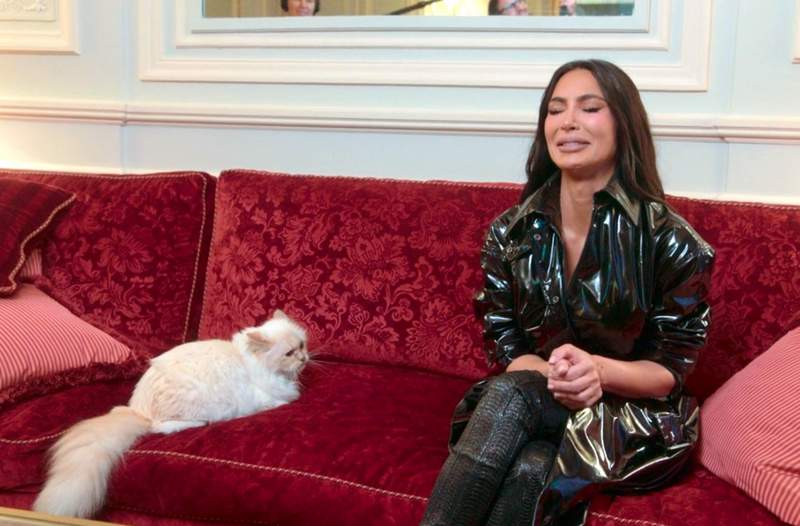 Kim gracefully acknowledged Choupette wasn't feeling it and it wouldn't be right to force her to be her date or attend the gala. And note Choupette is a bit of a diva herself – Her agent and handler (seen above) admitted she's "no she's not the biggest cuddler."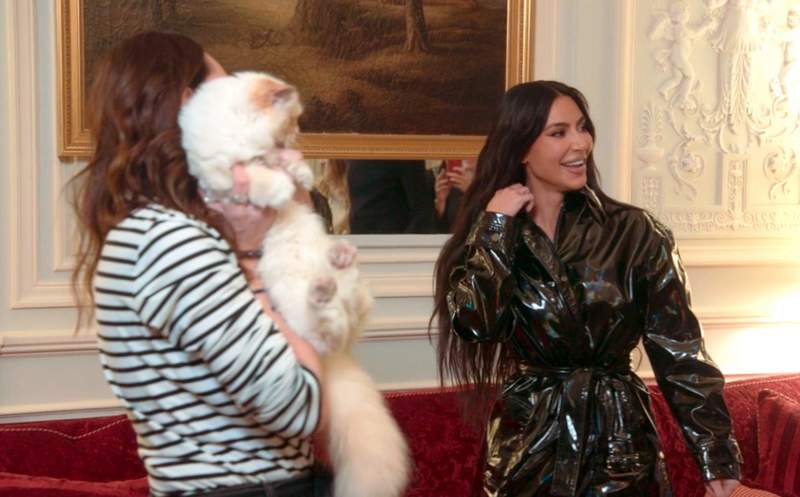 For more on the Choupette Met Gala saga, see our articles below:
Karl Lagerfeld's cat Choupette featured in Vogue; Invited to the Met Gala
Doja Cat, Jared Lto, and Lil Nas X dress up as Choupette for the Met Gala