On the afternoon of July 4th, 2023, Paris Hilton unveiled her latest dog: a Long-Haired Chihuahua puppy! This exciting news comes just over a month after the passing of Harajuku Bitch, Paris's 23-year-old Long-Haired Chihuahua. And Paris has revealed this pup is actually related to Harajuku!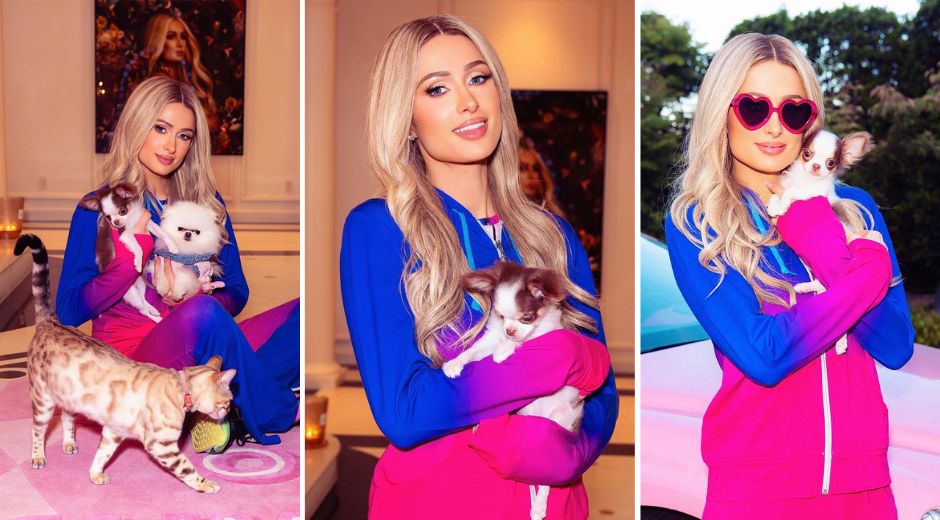 In her caption, Paris asked her followers to help name her precious new fur baby. (FYI Gus is his birth name given to him by his breeders)
From taking a look through the comments, it looks like "Gizmo" is the frontrunner.
We think it's a perfect name which his coloring and giant ears.
Paris picked up her new pup from Foufou's Teacup Puppies Inc. The company has offices in Canada and Korea, but their pups are flown out internationally to expecting fur parents (with a required in-flight nanny). If you want to get one to match the most famous of celebrity pet parents, their prices start at $6,000 USD.
On July 28, Paris finally announced the name of her new Chihuahua as Prince Tokyo Gizmo Hilton! We imagine "Tokyo" is a tribute to the late Harajuku Bitch, with Prince and Gizmo both popular suggestions from her fans.
This new Chihuahua brings Paris' total dogs up to 14! Make sure to meet them all here: Paris Hilton Pets.