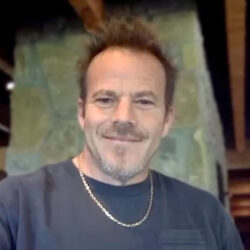 Birthday
July 29, 1973 (49)
Stephen Dorff is an American actor who has made a name for himself in Hollywood with his versatility and range. He began his career in the entertainment industry at a young age, appearing in several television shows and films throughout the 1980s and 1990s.
Dorff's breakthrough role came in 1998 when he starred in the film "Blade," (playing opposite Wesley Snipes) a superhero film based on the Marvel Comics character of the same name. The film was a commercial and critical success, and Dorff's performance as the villainous Deacon Frost was praised by critics and audiences alike.
Throughout his career, Dorff has worked with several prominent actors, directors, and creators. He has acted alongside stars such as Elle Fanning in "Somewhere", Henry Cavill in "The Immortals," and "Paradice City" with Bruce Willis and John Travolta. He has also worked with acclaimed directors such as Sofia Coppola, Michael Mann, and Oliver Stone.
In addition to his work in film, Dorff has also ventured into television. He has had recurring roles in shows such as "True Detective" and "Star," and has also guest-starred in several other series.