 No Pets (Sean Paul)
Dancehall rapper Sean Paul has no pets.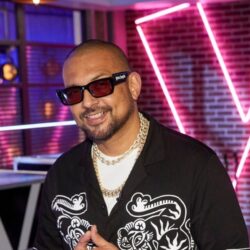 Birthday
January 9, 1973 (50)
Sean Paul (born Sean Paul Francis Henriques) is a Jamaican dancehall rapper, singer and record producer. He gained fame in the late 1990s and early 2000s with his album Stage One, which spawned the singles "Gimme the Light" and "Like Glue". He is also known for his collaborations with other artists, most notably with Beyoncé, Rihanna, and Sia. He has won several awards throughout his career, including a Grammy Award for Best Reggae Album in 2004 for Dutty Rock. He is one of the best-selling Jamaican artists of all time, having sold over 10 million albums worldwide.