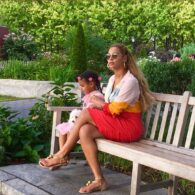 Puppy Carter
In August of 2016, Beyoncé and her daughter Blue Ivy Carter were spotted walking the streets of New York with a brand-new puppy. Dressed in a fashionable red skirt, frilly blouse, and a pair of sandals, Beyoncé walked alongside the equally stylish Blue in a beautiful pink dress with their new puppy. The trio reportedly jetted off to Camp David in Maryland to celebrate Labor Day weekend and Beyoncé's 35th birthday with Michelle Obama and her daughters, Sasha and Malia Obama.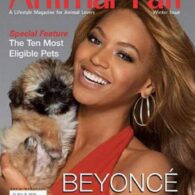 Munchie
Beyonce previously had another dog, a Shih Tzu named Munchie, that was a gift from a cousin in 2004. That same year, Munchie was named "Most Eligible Pet" by Animal Fair. in 2009, Munchie became a media controversy, with rumors that Beyonce was neglecting the dog due to her busy schedule and pretty much abandoned it at her record company office for a whole summer. Beyonce set the record straight, saying that due to her busy schedule, Munchie's primary caregiver ended up being the cousin that originally gifted the dog to her.
Beyoncé Giselle Knowles-Carter is an American singer and songwriter. Born September 4, 1981, Beyoncé performed in a number of competitions as a child and received international recognition as the lead singer in the all-girl R&B group Destiny's Child. Beyoncé's debut solo album, Dangerously in Love (2003), earned five Grammy Awards and featured the Billboard Hot 100 number-one singles "Crazy in Love" and "Baby Boy". Since then, Forbes listed her as the most powerful female in entertainment of 2015. Her most recent albums are Lemonade (2016) and Renaissance (2022). She is also well known for her marriage to rapper Jay-Z and together they have a daughter Blue Ivy Carter.
Beyonce has talked about growing up with many pets, including a chihuahua, a snake, a rabbit, fish, and even an African Grey parrot!