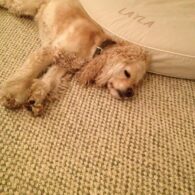 Sadie
Pet Worth:
$164.4 Million
Rescued
Oprah's third dog Sadie is a cocker spaniel who chose oprah winfrey as she tells in a talk show. "The dog chose me," Winfrey said when pal Gayle King asked how she selected the adorable pup at a Chicago shelter on Sunday. "She was on my shoulder, nuzzling." Sadie was a little shaky during the initial stage of the new home but as time passed she gradually got comfortable.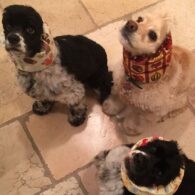 Sunny
Pet Worth:
$172.1 Million
Rescued
Oprah Winfrey is very fond of dogs, on January 29, 2010, Oprah turned 56. "I did decide, though, to get myself a little birthday gift this year. Actually, I thought I'd get myself two," she says. "I want you to meet my two new babies." So she gifted herself the two springer spaniels of which one is Sunny.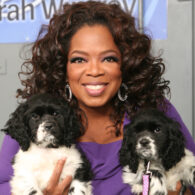 Lauren
Pet Worth:
$172.1 Million
Rescued
Oprah always wanted to have Springer Spaniels. "I've had a lot of dogs, but I have never had Springer Spaniels," Oprah says. "I've always loved Springer Spaniels." Oprah says she contacted Paula Fasseas, founder of the Chicago-based no-kill shelter PAWS, and asked Paula to let her know if any Springer Spaniels come into the shelter. Luckily they had two Lauren And Sunny who were 14 week old twins. She got them right on her birthday. She is very caring of her dogs so she always protects and treats them like a family member.
Oprah Gail Winfrey, born January 29, 1954, is an American media proprietor, talk show host, actress, producer, and philanthropist. She is best known for her talk show The Oprah Winfrey Show, which was the highest-rated television program of its kind in history and was nationally syndicated from 1986 to 2011. Dubbed the "Queen of All Media", she has been ranked the richest African-American, the greatest black philanthropist in American history, and is currently North America's first and only multi-billionaire black person. Several assessments rank her as the most influential woman in the world. In 2013, she was awarded the Presidential Medal of Freedom by President Barack Obama and honorary doctorate degrees from Duke and Harvard. Oprah Winfrey has a reported net worth of $3.2 billion.