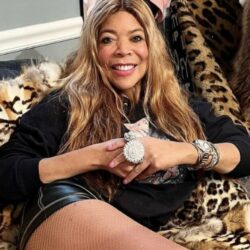 Birthday
July 18, 1964 (59)
Wendy Williams is an American media personality that has become a household name as a talk show host, radio personality, author, and actress. With a career that spans over three decades, Williams has captivated audiences with her unfiltered opinions, lively discussions, and infectious energy.
Williams first rose to fame in the 1990s as a radio DJ, hosting her own show on New York City's WBLS. She quickly gained a following for her bold commentary on celebrity news and gossip, earning the nickname "Shock Jockette." In 2008, Williams transitioned to television with her own talk show, The Wendy Williams Show, which has since become one of the most popular daytime talk shows on the air.
One of the milestones in Williams' career was the release of her memoir, "Wendy's Got the Heat," in 2003. The book chronicles her life from her childhood in New Jersey to her rise as a radio and television personality. Williams has also authored several other books, including "Ask Wendy" and "The Wendy Williams Experience."
Williams has collaborated with a number of celebrities including her work with rapper and actor LL Cool J, whom she interviewed on her radio show in the 1990s. She has also worked with singer and actress Brandy Norwood, who appeared as a guest on The Wendy Williams Show in 2012. She has also interviewed Kim Kardashian, Beyoncé, Justin Bieber, Taylor Swift, Cardi B, and Jennifer Lopez.
Daytime talk show hosts and their pets: