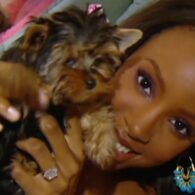 Dallas, Mocha, Mohawk, and Spanky (Dog)
Kelly Rowland is a known dog lover, but hasn't shared any photos or info publicly if she currently has any dogs. In the early 2000s when part of Destiny's Child, she had four dogs. Three were teacup yorkies named Mocha, Mohawk, and Dallas. She also had a bulldog named Spanky. In 2004, Rowland appeared on MTV to go dog shopping, where she bought Dallas.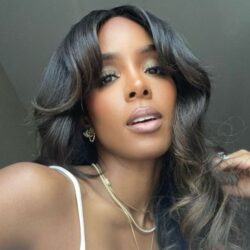 Birthday
February 11, 1981 (42)
Kelly Rowland is an American singer, actress, author, and reality TV presenter. She's best known for being in Destiny's Child with Beyonce Knowles, which stands as one of the best selling girl groups of all time. With Destiny's Child, she released the following albums: Destiny's Child (1998), The Writing's on the Wall (1999), Survivor (2001), 8 Days of Christmas (2001), and Destiny Fulfilled (2004). As a solo artist, she's released the following albums: Simply Deep (2002), Ms. Kelly (2007), Here I Am (2011), and Talk a Good Game (2013). She's published two books with Whoa, Baby!: A Guide for New Moms Who Feel Overwhelmed and Freaked Out (and Wonder What the #*$& Just Happened) in 2017 and Always With You, Always With Me in 2022. She also appeared on variety of reality TV shows, most notably The X Factor and The Voice.
Her partnership with Nelly in 2002 resulted in the unforgettable hit "Dilemma," which topped the charts. Collaborating with David Guetta in 2009, she belted out "When Love Takes Over," a dance anthem that swept the globe. In 2010, she joined forces with rapper Lil Wayne for the vibrant track "Motivation." During her time as a judge on "The X Factor" in 2011, her mentoring led to notable performances with contestants, breathing new life into their careers. In 2013, her collaboration with Fantasia and Missy Elliott on "Without Me" showcased a dynamic synergy. Her work on "The Voice Australia" in 2017 revealed her ability to guide and inspire.
She won a Grammy Award in 2003 for "Dilemma" with Nelly, reflecting their powerful connection. Her contributions to Destiny's Child earned her a star on the Hollywood Walk of Fame in 2006, symbolizing her impact on pop culture. In 2011, her role as a mentor on "The X Factor" won public praise for her insightful and compassionate guidance. Her album "Talk a Good Game," featuring various collaborations, led to nominations and positive critical reception in 2013.