Have you ever wondered what it would be like to own a tiny leopard or real-life sphynx? Here we explore the lives of exotic jungle cats roaming the tops of bookshelves, knocking off potted plants with absolutely no remorse and attacking their humans in their sleep.
Check out these Instagram accounts of nature's ferocious house cats in all their butt-showing, box-loving sassy glory.
Donnie the Sphynx is a pizza-loving, foul-mouthed exhibitionist. He loves food, the Wu-Tang Clan, paper bags, and licking his mom's face. Donnie's sassy wit will have you googling "Sphynx adoption" before you know it.
Nobody rocks a bow tie quite like Bagheera (hear that, James Bond?) This Bengal is a regular catburglar, stealing sushi rolls and dog food with devilish abandon. The debonair kitty cat spends his days attending feline parties, taking catnip and meowing at the wall.
Sphynx siblings Dalla and Diaz enjoy taking bubble baths with their father, shredding the toilet paper he consistently replaces and dressing up. The hairless cats resemble stretched out bat wings covering feline skeletons with eerily human-like eyes. Cute? Maybe. Terrifying? Definitely.
Smeagol (aptly named) and Roo (aka Roocifer) the Sphinxes share their lair with Pepper, the Siamese rescue cat. These cats rule their house; glaring out from your Instagram feed, you can see why. Occasionally dressing up in sweater vests, however, changes the vibe from demonic to adorable. More pretty kitty and less Beelzebub.
Simba the celebrity Bengal cat has her own cardboard house, a massive Instagram following (102k!) and enjoys a pampered lifestyle. She believes midnight is a perfectly acceptable time to play and her parents always seem to indulge her.
Crinkle and Wrinkle are two hairless cats bent on world domination. They like to remind their human servants whose really in charge by gloating near the litter box. When the felines aren't busy plotting the fall of the human race, they do modelling shoots. The two kitties have sky-high cheekbones, a supermodel's attitude and piercing blue eyes. Watch out, Choupette.
Mango is a red spotted F1 Savannah cat. Her ears have their own orbit, swivelling back and forth like two massive satellites. Her favourite holiday is Kiss a Ginger day and she likes long walks on the beach. Oh, and boys? She's single.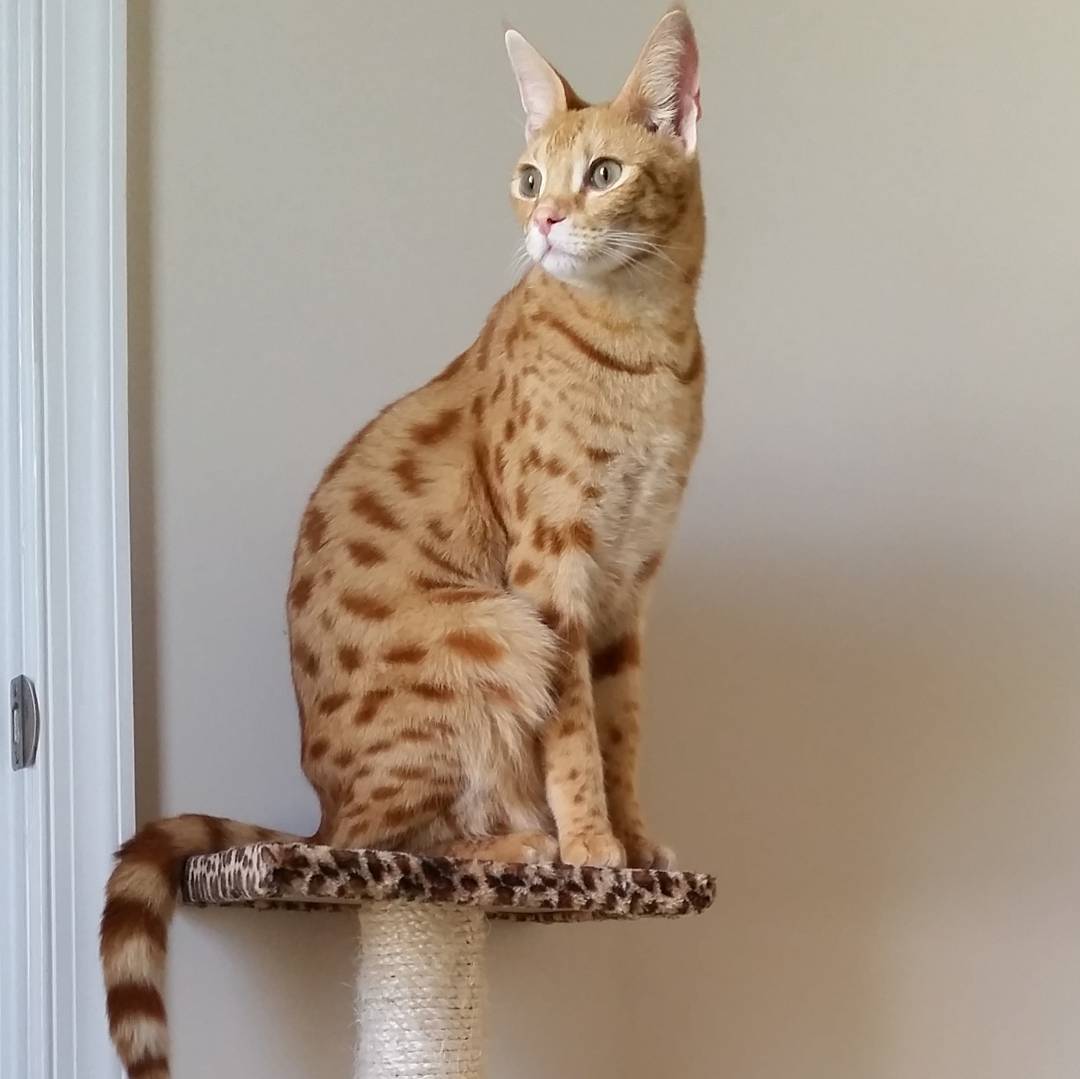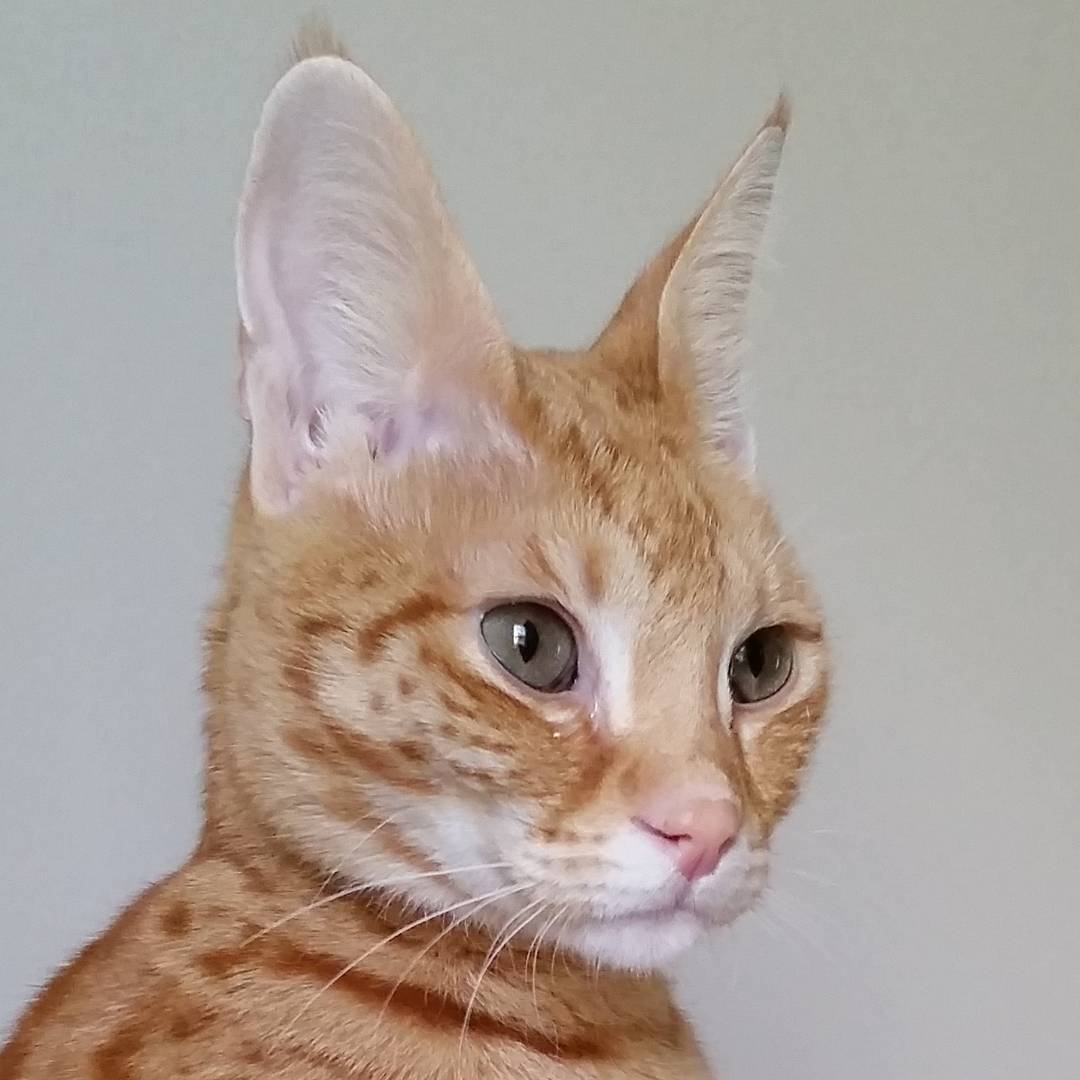 Khaleesi and Brooklynn are twin Bengal sisters living in Sweden. Likes include watching birds through the window and knocking food containers off the counter. They dislike the outdoors and being deprived of their usual 12 hours of beauty sleep.
This account follows a household with eight cats. That's right, eight. The best part? The cats are mainly exotic, ranging from Servals to Savannahs. Honestly, we're not sure exactly which breeds the family owns. They have eight cats after all. So, if you need a daily fix of the exotic kitty cat, give this account a follow.
More model than feline, Kronos the Savannah cat lives the high life in Kiev. She spends most of her time sleeping, attacking pots and pans and looking like an absolute queen. Kronos' human also babysits for the occasional Caracal (similar to a Lynx or a Serval).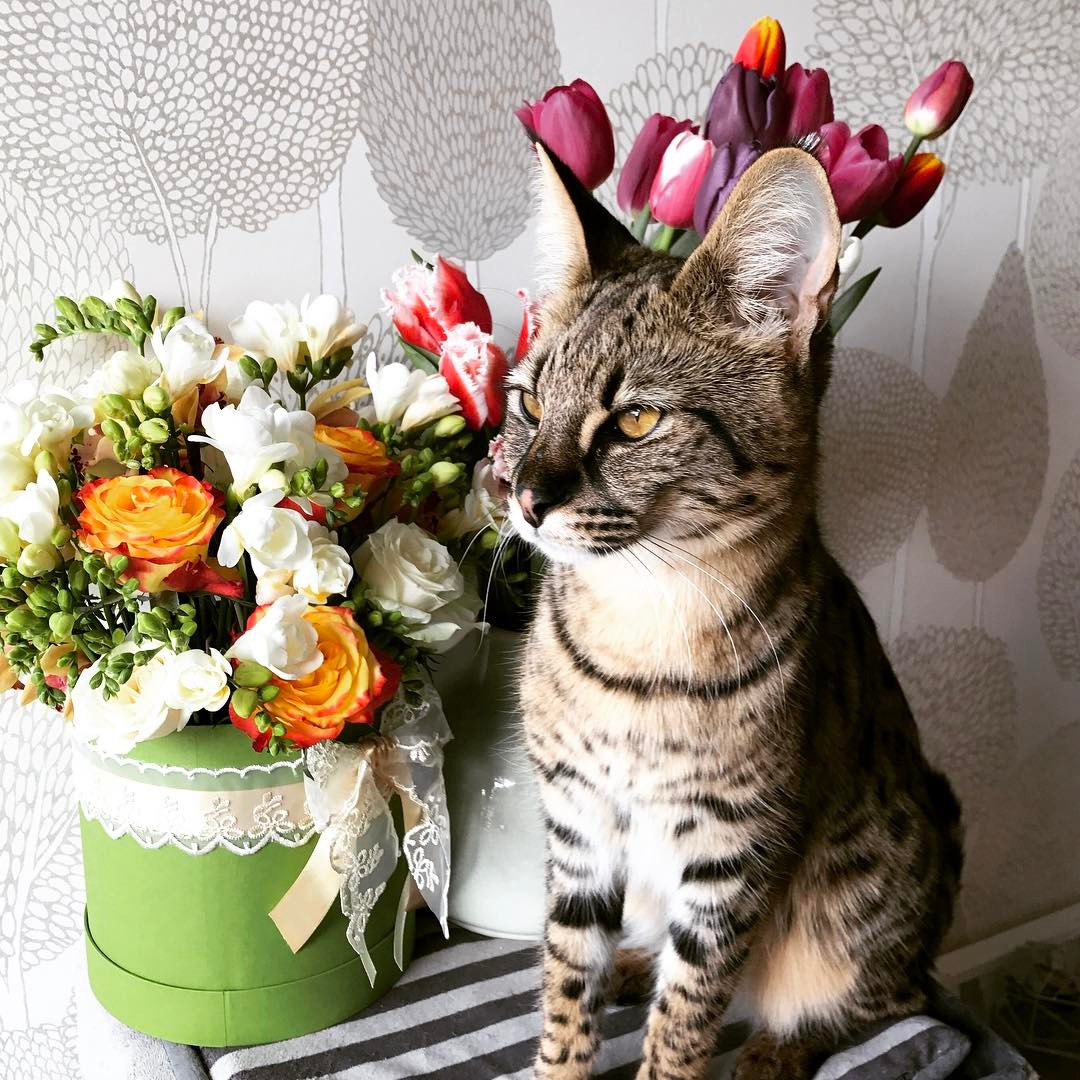 So, if you're a crazy cat person, obsessed with exotic pets or just like knocking stuff off the counter give these accounts a follow. You won't regret the cute kitty leaping out from your homepage.