The average canine is capable of learnings around 165 words, and some breeds like Border Collies, Poodles, and German Shepherds can learn closer to 250 words with special training. We are talking about understanding those words, or commands, then possibly reacting to them. This leads to the next question, how many words can a dog learn to speak? – Or press in Bunny's case.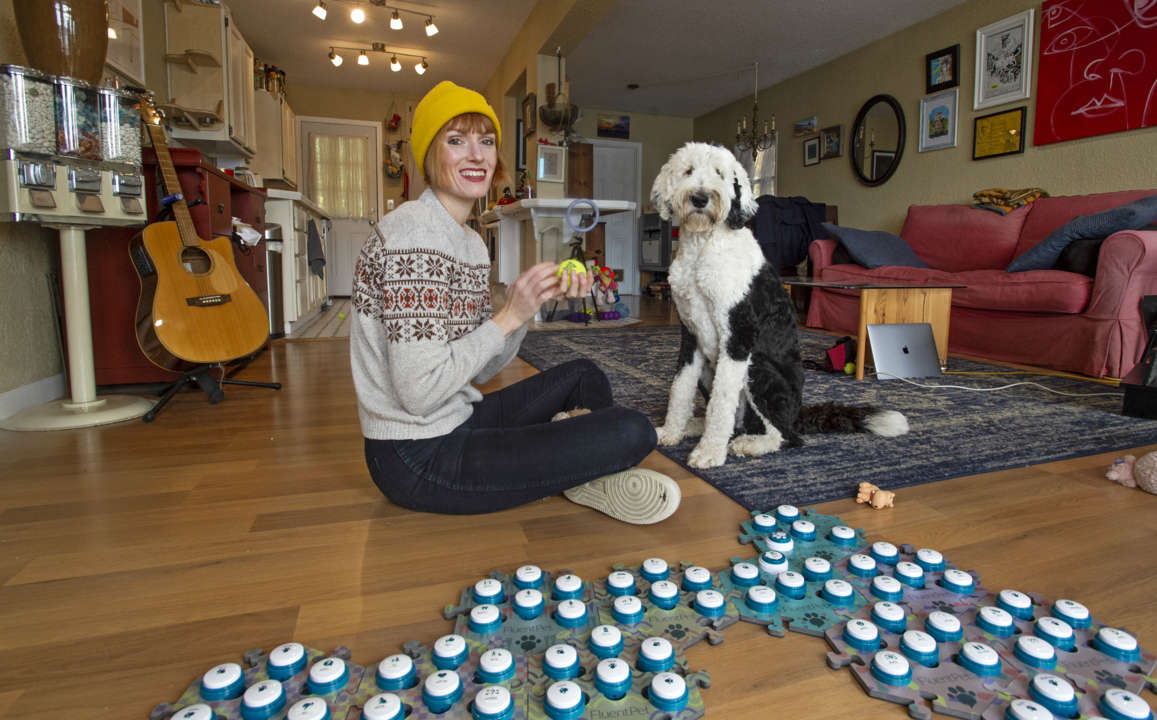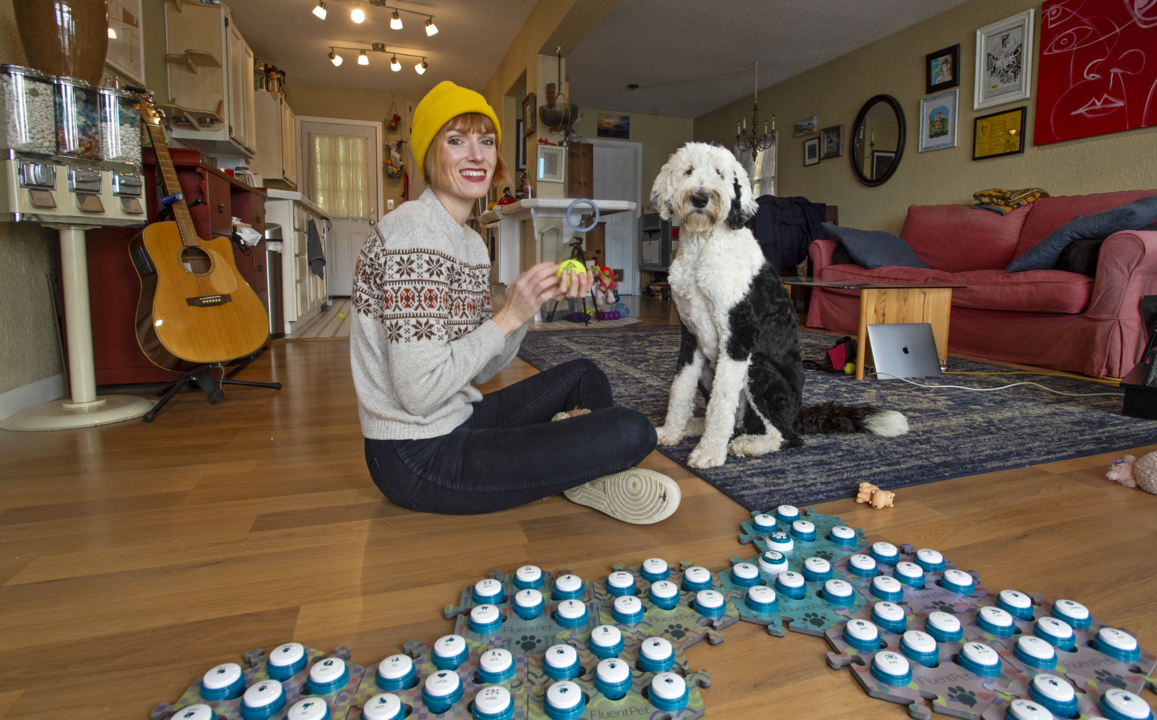 Bunny the (Talking) Dog, or better known as "whataboutbunny", has reportedly learned to "speak" 92 words by 2021. Of course, the popular Sheepadoodle doesn't know how to speak. Bunny uses a set of soundboard buttons, made by FluentPet, to communicate. Our "subject" is part of the scientific "TheyCanTalk" study by researchers at the University of California, San Diego. Bunny is continually monitored by cameras in the living room with owner Alexis Devine.
When most people come across Bunny's feed across YouTube, Instagram, TikTok, or Facebook, the initial assumption is that she is just mashing buttons to get attention. A closer look at the hundreds of videos will start to give the sense that she might know what she's pressing. At least that's what her followers think. With a modest reach of over 8.5 million followers, you can literally see fans cheering her on as she bridges the gap in communication between species.
While most of the time Bunny is asking to "play," "go," or "walk", it can also be a little spooky when she seems to ask existential questions. Or that one time she insisted she is human:
Bunny may have all the spotlight, but she's not the only talking dog in the household. In August 2021, the family adopted another dog named Otter. He seems to be joining the conversation a little faster with the help of his older sister.
With all the attention, Bunny's popularity has even inspired other dogs to join in the fun. Enter the chatty lab "Cooper The Talking Dog". Is this a trend? Are we teaching dogs to be more human? Are to creating our own pet SkyNet? That's an article for another day.