Herman is a cat whose story needs to be turned into a Netflix movie asap (and he was actually featured in the Netflix documentary Inside the Mind of a Cat). His story starts way back in 1943, when Herman found his first job at the port of Baltimore. At the time, the grey cat with green eyes was 8 months old, 15 inches tall, and weighed 11 pounds. And how do I know all his personal identifiable data? Because he had his own passport! (Just please don't use his info to commit any identity fraud)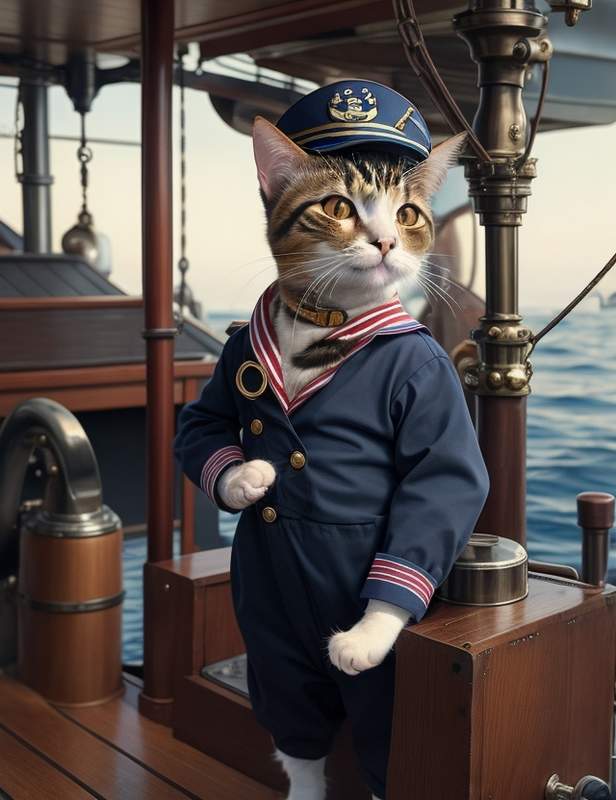 Did Herman the Cat really have an official passport?
There's a good chance you've seen the image of his passport being shared online, which usually mentions Herman having an "official" passport. But the image most see online is not very clear. In the version below, you can see at the top it says "IDENTIFICATION ONLY – NOT A PASS". So technically, Herman the Cat didn't have a passport in the traditional sense, but it is official identification (complete with actual pawprint). During the mid-1900s and earlier, it was common to have a cat or two as part of a ship's crew to help stop rodents from spreading illness and damaging food and equipment. And these working cats did need identification to ensure they were supposed to be there and cared for, and not stowaways.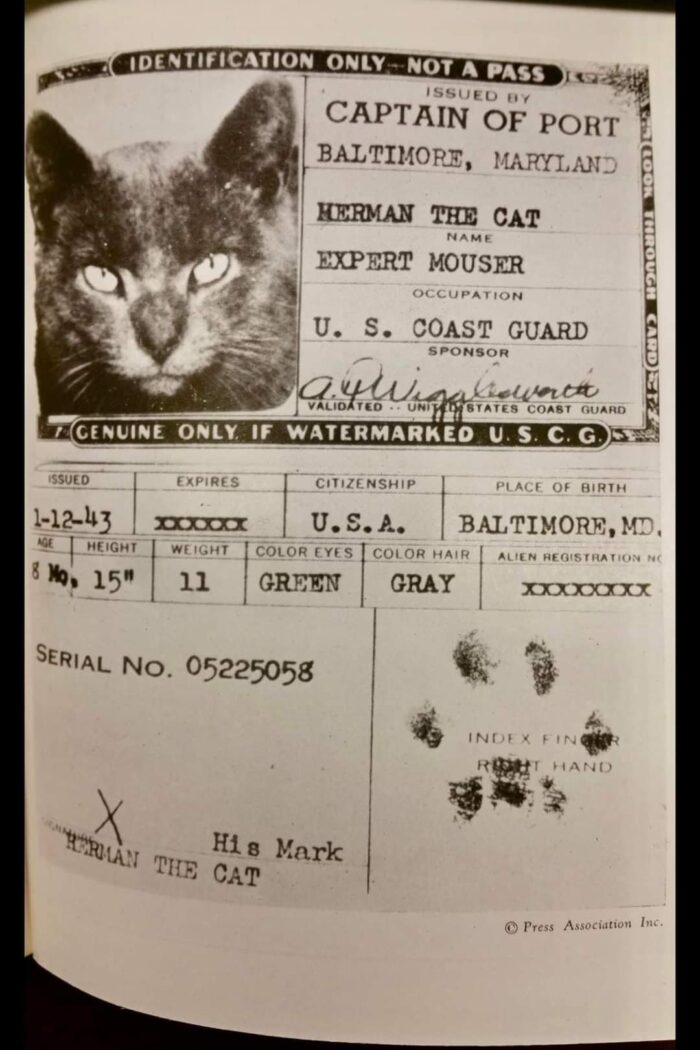 Herman the Cat – The U.S. Coast Guard's "Expert Mouser"
As an official member of the U.S. Coast Guard, Herman was given the job title "Expert Mouser," with "mouser" a term for an animal, usually a cat, that catches mice or rodents. But there are canine breeds that have been employed as mousers, such as Dachshunds, Papillons, and small Terriers. As the Baltimore Port's Expert Mouser, Herman has full access to the port and any docked ships to search for trespassing rodents. And if you take another look at Herman's mugshot, he definitely has the face of a no-nonsense professional.
While there were many cats working as mousers during the early and mid-1900s, with some also reaching Celebrity Pet status, such as cats that helped during WWII, Herman managed to stand out among them. (and make sure to follow us on Facebook so you don't miss our upcoming article on feline military heroes) He even stood out enough that he was featured in a Paramount News segment, which you can check out below.
For another professional pussy cat, meet Duke Ellington Morris, the 14-year-old therapy cat who joined the San Francisco Airport's Wag Brigade.