For any 90s kid, the PBS series Wishbone and its four-legged star will always be remembered. Known as "the little dog with a big imagination," each episode had Wishbone daydream he was the lead character in stories based on classic literature. Wishbone premiered in 1995 and ran for two seasons with a total of 50 episodes. The titular character was played by a Jack Russell Terrier named Soccer, who was born in Connecticut in May 1988 and passed away at the age of 13 in June 2001. Soccer lived on a two-acre ranch with his trainer in Texas, where many scenes from the show were filmed.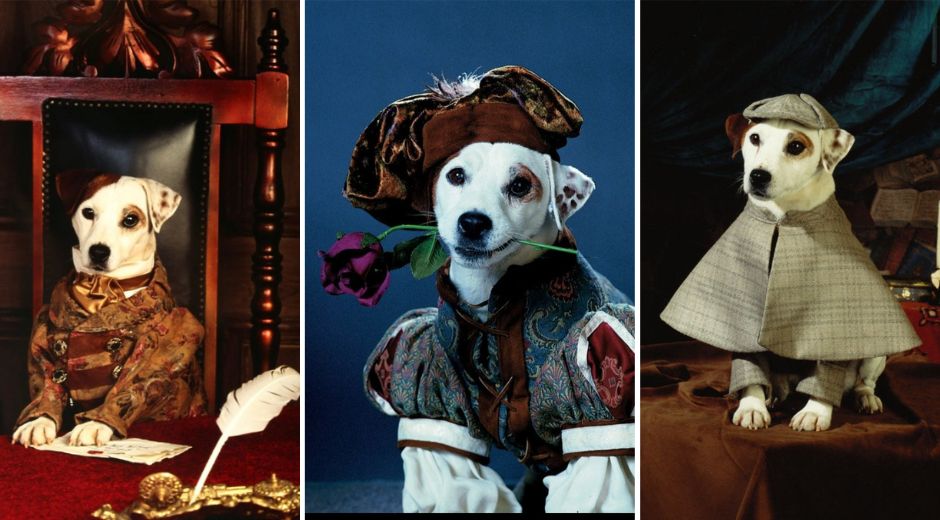 The Backstory of Soccer the Dog Actor – From Nike Commercials to Leading Pup
Soccer, a feisty and smart Jack Russell Terrier, was adopted at two months old by animal trainer Scott Williams, who recognized the dog's star power. Soccer, like many human actors, got his start in commercials, which included Nike and "Mighty Dog" Dog Food. When PBS was casting for the leading role of Wishbone, over 100 dogs auditioned. Besides his natural charm and athleticism making him an obvious contender, it was his ability to do backflips on command that landed him the role. Also, Soccer's dad was a notable dog as well. His name was Blencathra Badger and in 1990, he won Best of Breed at Crufts, which is the British equivalent of the Westminster Dog Show.
Barking Up the Right Tree: Soccer's Timeless Contributions to Children's TV and 90s Culture
Soccer's portrayal of Wishbone was nothing short of magical. Week after week, viewers would eagerly tune in to witness Wishbone's imaginative adventures, where he would embody literary characters from timeless classics. He played characters such as Robin Hood, Dr. Frankenstein, Phantom of the Opera, Romeo, Tom Sawyer, the Hunchback of Notre Dame, and many more. Thanks to the fun premise and extremely talented leading dog, the show was a wonderful way to introduce children to classic literature. And with his incredible range as an actor, he made countless adult fans as well.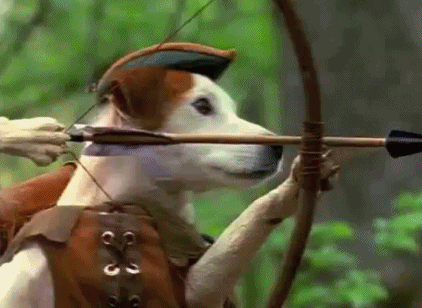 The show won several Emmy Awards and back-to-back Best Children's Show awards from the Television Critics Association. It has a spinoff made-for-TV movie in 1988 called Wishbone's Dog Days of the West. There was a wide range of books based on Wishbone, with a series based on the show's episodes to spinoffs and a prequel Wishbone: The Early Years.
Did Soccer Have Any Stunt Dog Doubles or Stand-ins?
Most big-time human actors work with stand-ins and stunt doubles, and so did Soccer. Soccer appeared in all 50 episodes, but worked with serval other Jack Russel Terriers to get the job done. Slugger, Shiner, and Phoebe were the names of his stunt doubles/stand-ins. They even used a stand-in by the name of Bear for many publicity photos, as he was very calm in comparison. (Soccer was known to do backflips when people weren't paying attention to him). Also, it might surprise you to know that Soccer had a human doing his voice, which was done by actor Larry Brantley.
Soccer's Influence on Animal Welfare
Like a true Hollywood A-Lister, Soccer's achievements went on to inspire many others. Beyond his on-screen achievements, Soccer played a significant role in promoting animal welfare and responsible pet ownership. His popularity helped shed light on the intelligence and abilities of Jack Russell Terriers, raising awareness about the breed's specific needs and qualities. Soccer's presence on television served as an inspiration for many viewers to consider adopting pets from shelters or rescues, providing loving homes to animals in need.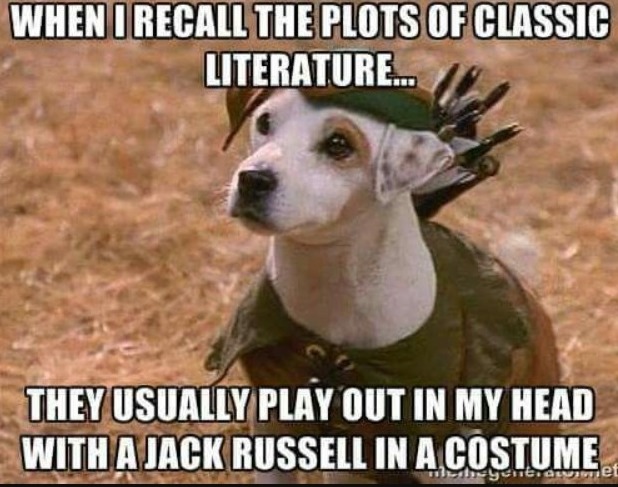 Soccer's Legacy: Remembering a Canine Icon
Although Wishbone's television series aired over two decades ago, Soccer's portrayal of the book-loving pup still captivates new generations through reruns and DVDs. He still has a special place in the hearts of many, as evident from the memes shared here. Unfortunately, Wishbone is not currently available for streaming. However, you can watch the entire series via the YouTube playlist below.
Will there be a Wishbone reboot?
In July 2020, The Hollywood Reporter announced that a Wishbone movie was being planned by Mattel Films and Universal, with comedy legend Peter Farrelly as the producer. No updates have been provided since, so we'll have to wait and see!
Related: The History of "Air Bud" and Buddy the Basketball-Playing Golden Retriever