Meet Nord Boss, the popular skateboarding, snowboarding, mega cool rocker French Bulldog who is living his best life, one skate park at a time. When he's not shredding on the slopes or grinding down rails, you can find him working in the studio with PRANA, an alternative rock band. Currently on tour with PRANA, he was recently stopped taking a break from a hard days work on the slopes with his mom Natasha Varlamova.
Nord Boss, a Snowboarding Frenchie
Nord Boss was born to be a skateboarding prodigy. Natasha Varlamova, Nord's mom, says that the moment he set eyes on a skateboard, his eyes lit up and he started drooling. At only 7 months old, the natural talent jumped on board for the first time and everyone cheered him on.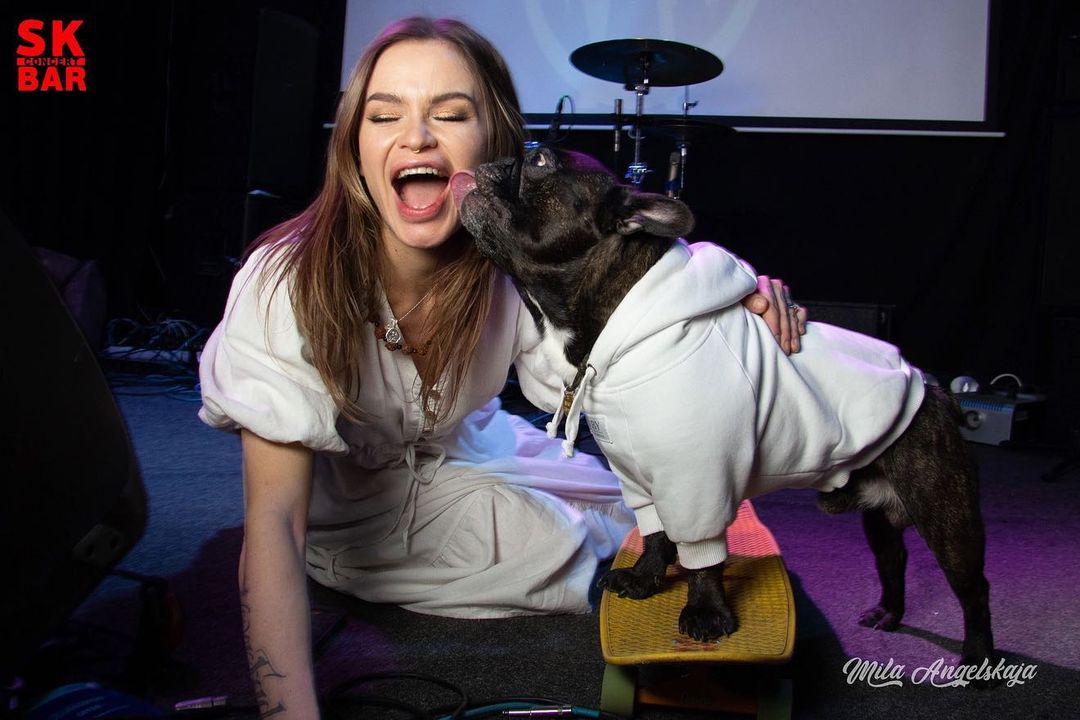 Nord Boss recently starred in the PRANA music video, 'We Go High', released in December 2022. The French Bulldog made his feature appearance alongside a star-studded cast frontwoman and dog mom Natasha and drummer Kirill Kudravets, complete with professional skaters and BMX riders. Nord Boss shreds across snow and concrete while touring the countryside.
Nord Boss Stars in the "We Go High" Music Video by PRANA
He discovered his passion for skateboarding at the young age of seven months.
When he saw the skateboard, I remember, his eyes lit up and he started drooling.

Natasha Varlamova
Now 6 years old, Nord Boss is unstoppable on his skateboard.
With his love for skateboarding and music, Nord Boss has the attention of over 150,000 subscribers. He continues to work hard with PRANA and star in music videos while making waves wherever he goes! Make sure to follow Nord Boss @nordbossrockdog.