Taiyo the otter predicts Japan vs Germany World Cup match
Last week, a river otter named Taiyo from the Maxell Park aquarium in Tokyo, accurately predicted that Japan would beat Germany in the 2022 Qatar World Cup. With underdog Japan expected to loose to the four-time World Cup champion German team, their 2-1 victory was a surprise pretty much everyone but Taiyo.
Taiyo was tasked with placing a tiny soccer ball in one of three colored buckets: Blue for Japan, red for Germany, and yellow for a draw. After casting a vote for his home team of Japan, they went on to win the next day. But after his big prediction came true, Taiyo decided to quit on a high note and announced his retirement.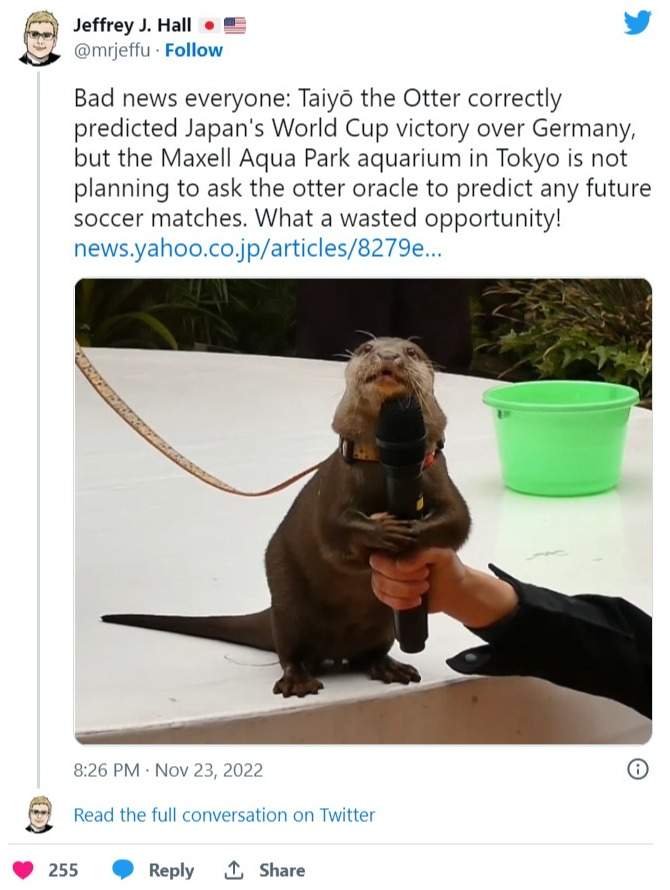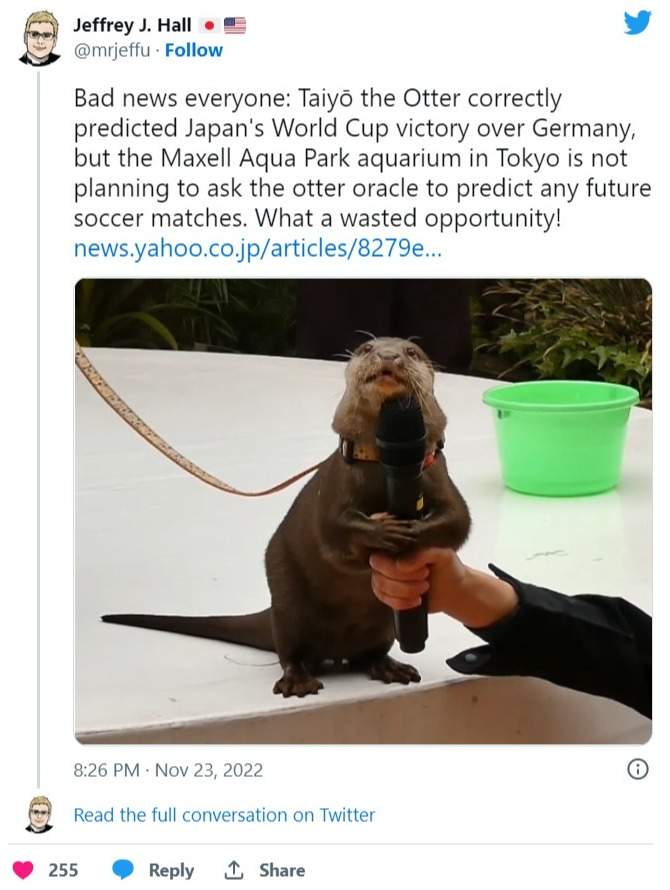 Giant pandas Thuraya and Suhail predict two matches
After Taiyo's shocking retirement, it two clairvoyant challengers appeared on the scene: Giant pandas named Thuraya and Suhail. Residing at the Panda House in Al Khor Park, Qatar, the pandas had to pick between competing countries' flags. They first predicted Ecuador beating Netherlands. Then they predicted Japan beating Germany.
Their two-win streak ended when they predicted Uruguay would beat South Korea, which ended in a tie. We'll have to wait and see if this pair of pandas can keep get any more wins under their black-and-white belts.
If you're a World Cup fan, check out the Man who trains his goldfish to play soccer.