 Unknown
Chopra's spaniel lives with her mom in Mumbai while she travels the world.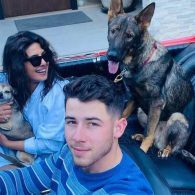 Gino, Diana, and Panda
Nick Jonas has raised 3 dogs with Priyanka Chopra: German shepherd Gino, Chihuahua Diana, and husky/Australian shepherd mix Panda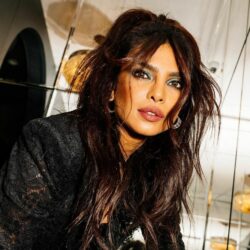 Birthday
July 18, 1982 (40)
Priyanka Chopra is an Indian actress, singer and philanthropist. She became internationally known after winning the Miss World pageant in 2000, which launched her film career and made her one of India's most popular celebrities. She was born and spent her childhood in India, before moving to the USA when she was thirteen. She moved back to India at 16 and started competing in beauty pageants. Her fame grew in India, before reach an international audience winning Miss World 2000.
Two years later, she had her first major film role in Thamizhan. In 2003, she made her Bollywood debut as the female lead in The Hero: Love Story of a Spy, which became one of the highest-grossing Bollywood films that year. After a series of major film roles through the 2000s, she started to receive critical acclaim in the late 2000s/early 2010s, as well as starring in more blockbuster films. Her American starring debut came in the TV series Quantico in 2015. She is set to star in the 2017 film Baywatch with Dwayne Johnson and Zac Efron. She is also known for her philanthropic efforts and has worked with UNICEF for over 10 years.