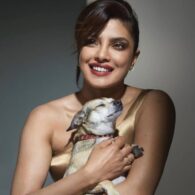 Diana Chopra Jonas
Priyanka Chopra adopted a rescue dog named Diana, that's a Chihuahua-Terrier mix. Chopra met Diana while shooting a video for Buzzfeed about rescue puppies. She had a new year's resolution to adopt a dog, and she accomplished it with Diana. She also made her an Instagram account which has over 150,000 followers. Panda
Priyanka Chopra and Nick Jonas have a Husky-Australian Shepherd mix dog named Panda. While not as insta-famous as Gino, Panda still has a respectable following of almost 60,000.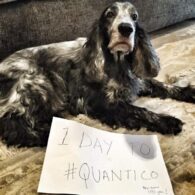 Brando
Priyanka Chopra had a Cocker Spaniel named Brando that she got in 2003, who ended up living with Chopra's mom in Mumbai during his later years. Brando passed away in December 2017.
RIP Brando. You will be very missed. I still remember when u came home at my doorstep In a basket and a little red bow…now I remember you with 14 years of loving memories… throwback to Brando and I at my shoot a few years ago. They say all doggies go to heaven.

@priyankachopra, Instagram, December 2017 Durga the Tigeress and Sundari the Lioness
Priyanka Chopra adopted a female tiger named Durga and a female lion named Sundari. And no, the two big kitties don't share a bed with her and hubby Nick Jonas. They live in a zoo in India that allows people to 'adopt' animals for a certain period of time for a donation.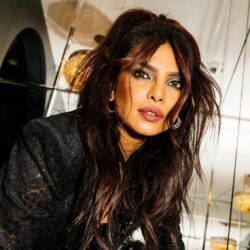 Birthday
July 18, 1982 (40)
Priyanka Chopra is an Indian actress, singer and philanthropist. She became internationally known after winning the Miss World pageant in 2000, which launched her film career and made her one of India's most popular celebrities. She was born and spent her childhood in India, before moving to the USA when she was thirteen. She moved back to India at 16 and started competing in beauty pageants. Her fame grew in India, before reach an international audience winning Miss World 2000.
Two years later, she had her first major film role in Thamizhan. In 2003, she made her Bollywood debut as the female lead in The Hero: Love Story of a Spy, which became one of the highest-grossing Bollywood films that year. After a series of major film roles through the 2000s, she started to receive critical acclaim in the late 2000s/early 2010s, as well as starring in more blockbuster films. Her American starring debut came in the TV series Quantico in 2015. She is set to star in the 2017 film Baywatch with Dwayne Johnson and Zac Efron. She is also known for her philanthropic efforts and has worked with UNICEF for over 10 years.