Linda Groocock, resident of Nova Scotia, Canada and now local Dolphine Defender, was running errands last Friday afternoon when she spotted some dolphins off the shore. Along with another person enjoying the sunny view of the dolphins, Groocock started to notice the tide was going out and hoped the dolphins would get beached… But unfortunately, with the quick tide, the dolphin pod started to get stranded in the mud.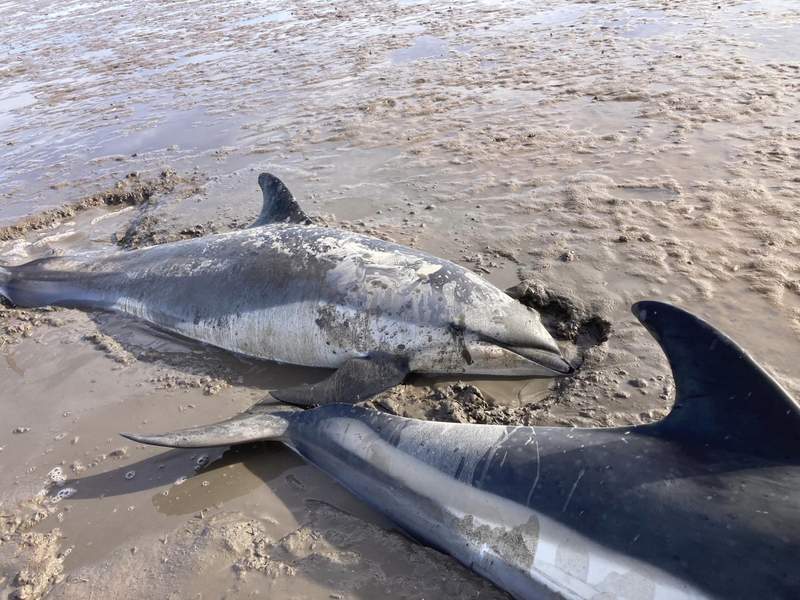 The quick-thinking Groocock contacted the Marine Animal Response Society, who weren't able to help on such short notice. That didn't deter her at all as she got on social media to ask for volunteers. First, a few high school kids came to help, then the volunteer fire department, local fishery staff, and more came out to help.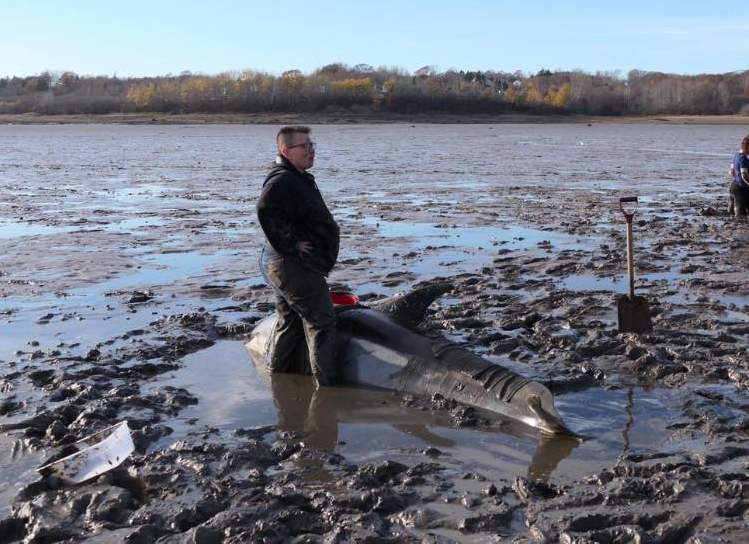 Well my trip to Digby today was an adventure…after picking up foster kitten supplies and talking to a lady about kittens around the fish plant I decided to stop at Guys Frenchys Thrift Store…on my way out I noticed movement in the Annapolis Basin…I got out my binoculars (my friend Kathy says I should always keep them in my car) and low and behold there was a pod of dolphins. I was so excited! Another person was also watching and he made a comment on the tide (it was going out) and hoping they wouldn't get stranded. After a call to Betty I headed down to the shore for better viewing. It was then I noticed some of the dolphins were starting to get stranded! I called the Nova Scotia equivilant of Ghost Busters, the Marine Animal Response Society as well as friends and 911. My friend Chris got hold of the Fisheries Dept and my friend Christine put out a call on Digby Talks Facebook as well as contacting the local high school. I want to thank all of the volunteers who helped to save 16 dolphins…community members, high school students, Fire Department, Fisheries Dept. It was a huge undertaking. There were lost shoes and socks and cuts on feet but everyone kept working together! WE ARE NOVA SCOTIA PROUD! Now, it is time to rest!

–Linda Groocock, Facebook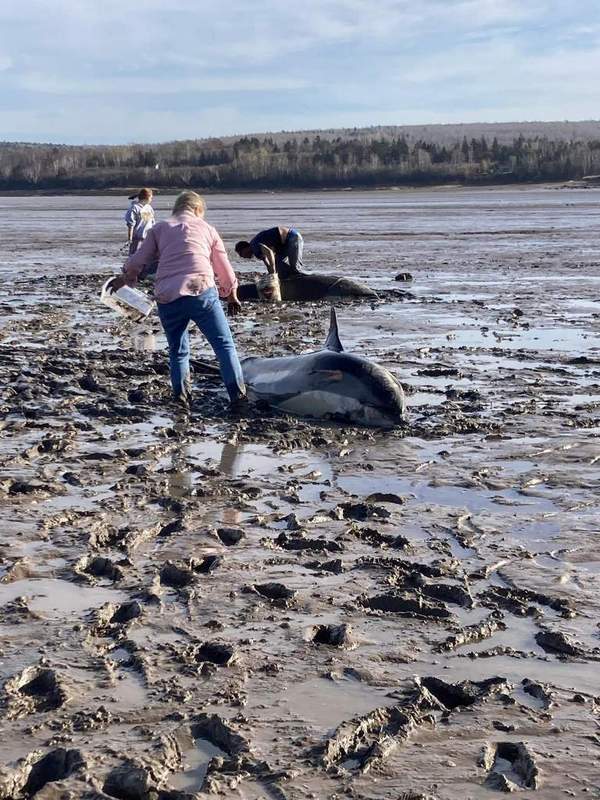 Soon around 40 kind humans were wading in the mud to help transport the younger dolphins to open waters while aiding the adult dolphins until the tide returned. And all 16 dolphins were saved!
More In: