Remember the hero cat who saved her best friend toddler from a dog attack in 2014? No? To recap, her name was Tara and she chased a savage dog away from her 2 year old bestie. He was rollin' around on his tricycle, minding his own business when a neighborhood dog attacked him. Tara rushed over, lunging at the dog, chasing him away and effectively saving Jeremy's life. The video went viral, and the pair were immediate internet stars.
They're not the only hero cat and baby duo to grace us with their presence. Long-haired cat Masha has an equally heroic, although much less known, tale of bravery.
Masha is a long haired feline stray who lives in a Russian apartment building lobby. The residence give her a box to sleep in and food to eat. A local resident, Irina Lavrova, came to Masha's aid when she heard her meowing in the apartment lobby. She had quite the shock when she found the cat curled up next to a baby boy.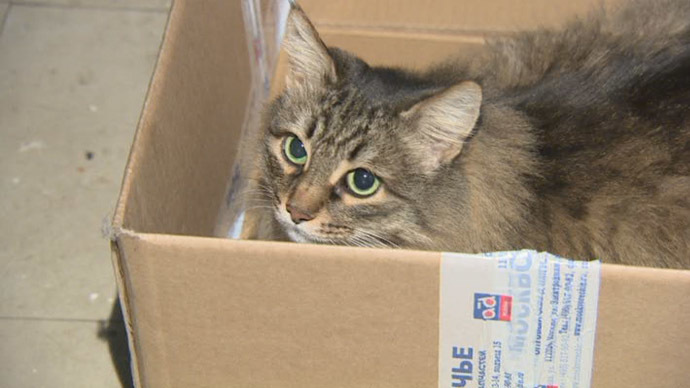 The day the baby was discovered temperatures in Obninsk, Russia were well below freezing. The cat had kept the child warm and alive until help arrived. Hospital workers said the baby would have frozen to death if the cat had not have been there.
Masha did not want to let the boy out of her sight. She followed the ambulance workers out of the building, meowing incessantly and then chased the ambulance down the street. It was reported that Masha waited outside for hours for the boy to return.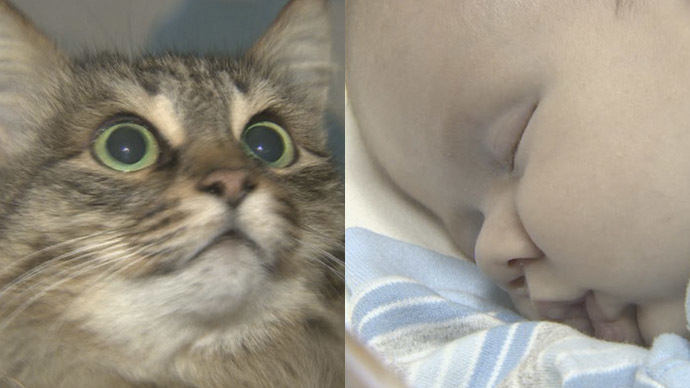 Masha's treated like the hero she is, and fed all of her favourite foods. As far as we know, she's still waiting for that little boy to come back to her.
For more hero animals, check out Cena the Marine Corp black labrador who served three tours in Afghanista or Lulu the Pig who saved her owner.