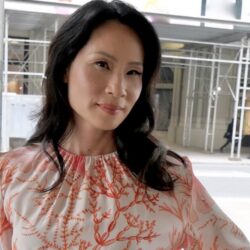 Birthday
December 2, 1968 (54)
Lucy Liu is a talented actress, artist, and philanthropist who rose to fame in the late 1990s with her breakout role as Ling Woo on the popular television series Ally McBeal. Her portrayal of the sharp-tongued and sassy lawyer earned her critical acclaim and a Primetime Emmy Award nomination, setting the stage for a successful acting career that would span decades.
Throughout her career, Liu has worked with some of the biggest names in the entertainment industry, collaborating with fellow actors, directors, and producers to bring memorable characters to life. She has shared the screen with stars like Drew Barrymore and Cameron Diaz in Charlie's Angels, Russell Crowe and Dave Bautista in The Man with the Iron Fists, and Michael Chiklis in Rise: Blood Hunter. Liu has also worked with Quentin Tarantino, playing a memorable role in his martial arts epic Kill Bill: Vol. 1.
In addition to her acting career, Liu is also an accomplished artist, having studied painting and photography at New York University's Tisch School of the Arts. She has exhibited her artwork in galleries around the world and has been commissioned to create pieces for public spaces, including a mural in the New York City subway system.