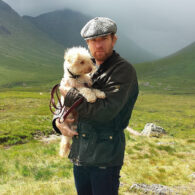 Sid (Dog)
McGregor co-starred with Cosmo, a jack russell, on the set of his movie Beginners. He really bonded with Cosmo, who was a rescue dog himself, which inspired McGregor to adopt a dog of his own. His wife is allergic to dogs, but was able to adopt a poodle-terrier mix that was hypoallergenic. Named Sid, he got him through The Lange Foundation, a Los Angeles non-profit that rescues animals from kill shelters.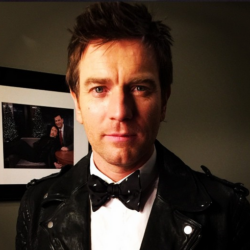 Birthday
March 31, 1971 (52)
Ewan Gordon McGregor is simply known as Ewan McGregor. He's known for loving animals and has said that anyone considering going to Seaworld should first watch Blackfish. Ewan McGregor is known for being a dog lover. He's popular for being an incredible actor and has won numerous awards and accolades including a Golden Globe Award and a Primetime Emmy Award.
Ewan McGregor Career
When he was 18 years old he joined Guildhall School of Music and Drama in London. Just before his graduation in 1993, he won a leading role on a short TV series called Lipstick on Your Collar. His career took off from there, landing other roles in TV and film that year. In 1994, he worked with director Danny Boyle in the film Shallow Grave, winning him an Empire Award. This lead to his breakout performance in Boyle's Trainspotting in 1996.
His first big Hollywood role came playing the young Obi-Wan Kenobi in George Lucas' Star Wars prequel trilogy, with the first film part released in 1999. Some notable films of his from the 2000s include Moulin Rouge with Nicole Kidman, The Island with Scarlett Johansson, Stay with Ryan Gosling and Naomi Watts. Most recently he's starred in T2: Trainspotting 2 and in the live-action version of Beauty and the Beast with Emma Watson. He is also known for his work in theater, humanitarian causes and motorbike journey documentaries.
Ewan McGregor Personal Life
McGregor married Eve Mavrakis in 1995, she is a French-Greek Jewish production designer whom he met on the set of Kavanagh QC. They had four daughters, two of them adopted, one from Mongolia whom he met while travelling in Long Way Round. It was reported in October 2017 that he has been in a relationship with Mary Elizabeth Winstead.
Ewan McGregor pets
McGregor has a soft spot for rescue dogs. After he co-starred with Cosmo, a Jack Russell rescue on Beginners, he went to adopt his own rescue dog. We wonder how much he offered Cosmo's owner before admitting defeat and going to get his own rescue dog (joking, we think).