The story of Luna The Pantera begins in a Siberian zoo. For unknown reasons, the cub's mom rejected Luna and refused to give her the milk and care that she needed. The future wasn't looking good for Luna. Soon after, the zoo reached out to Victoria, a woman experienced with rehabilitating wild cats and she agreed to adopt the young cub. A few years later we have the story of Luna and Venza, a black panther and a rottweiler, with 10M collective followers on TikTok and Instagram.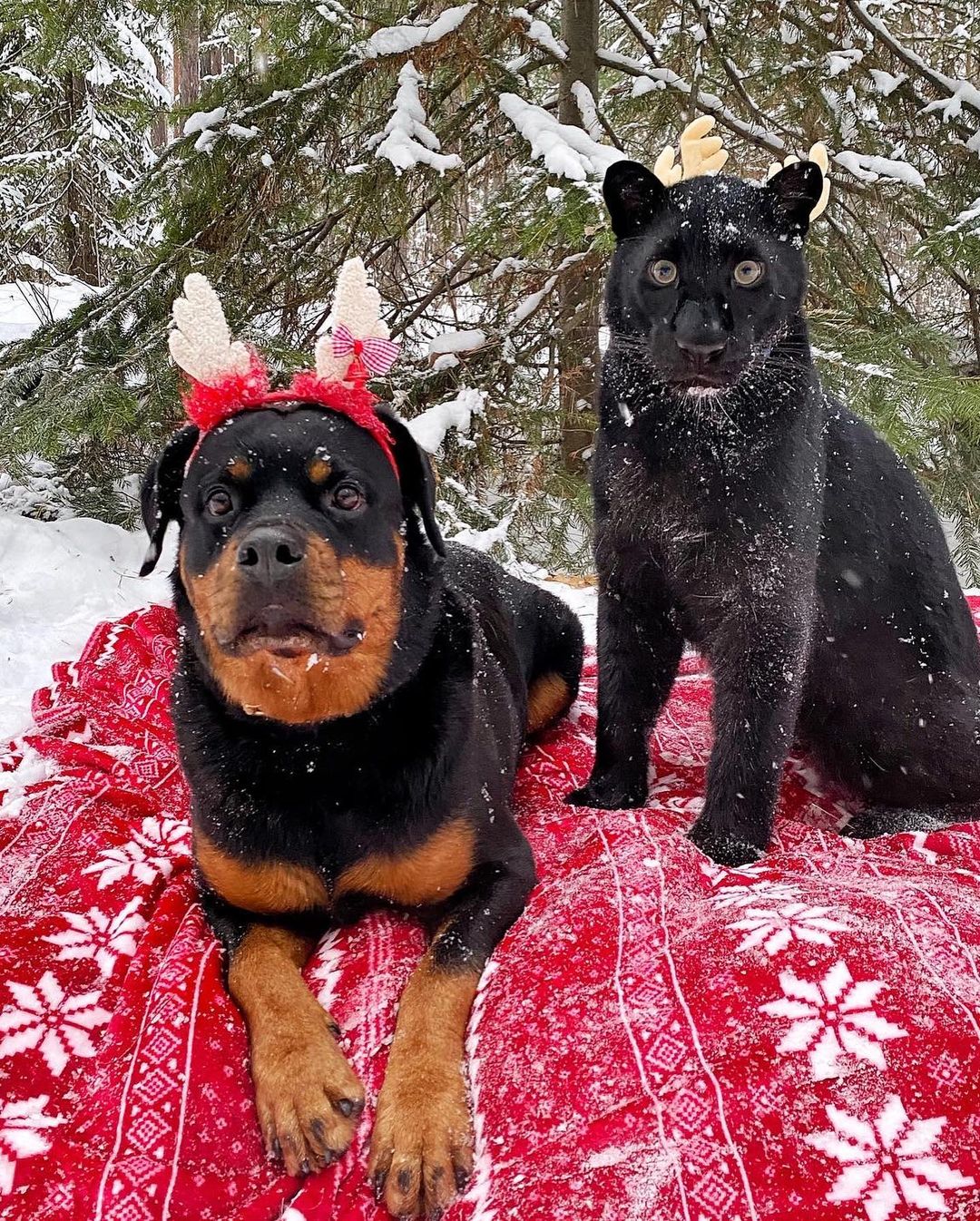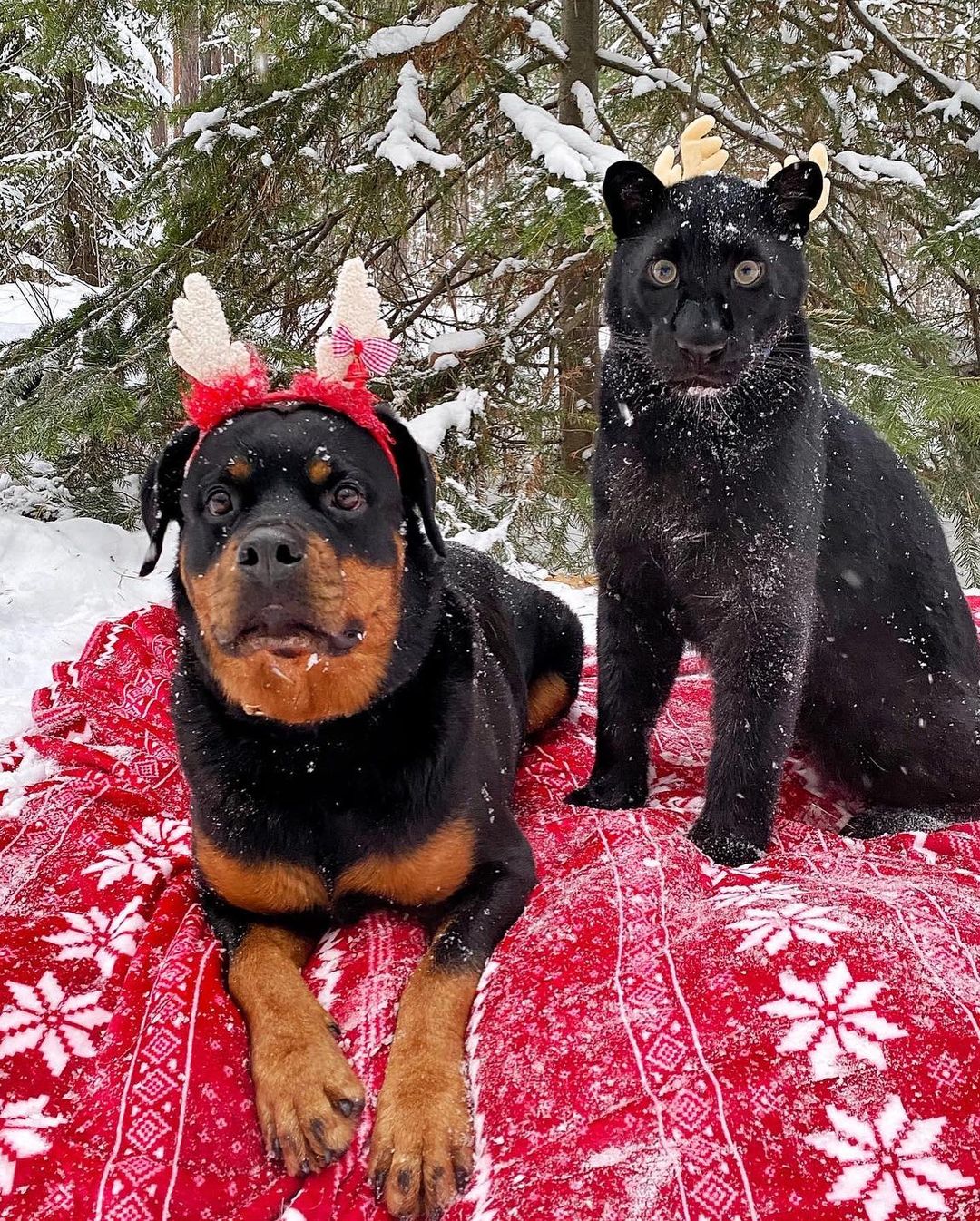 Venza, the rottweiler, didn't show up overnight. After Victoria grew attached to Luna and purchased her from the zoo, she began a long process of introducing them and making sure they got along every step of the way. Now inseparable, the unlikely paid play together, run, explore, and share their adventures together for their fans to see.
While Luna was growing, she needed special vitamins to make up for the lack of milk.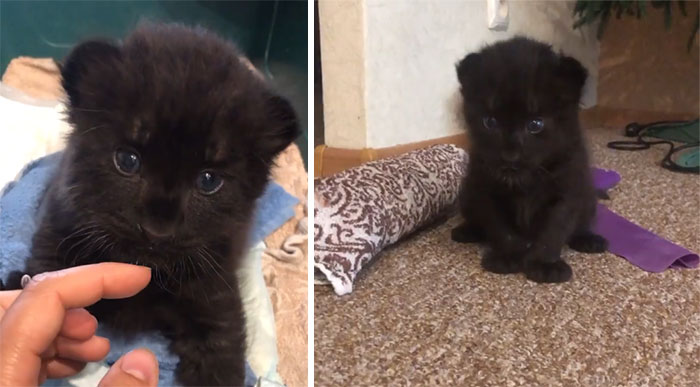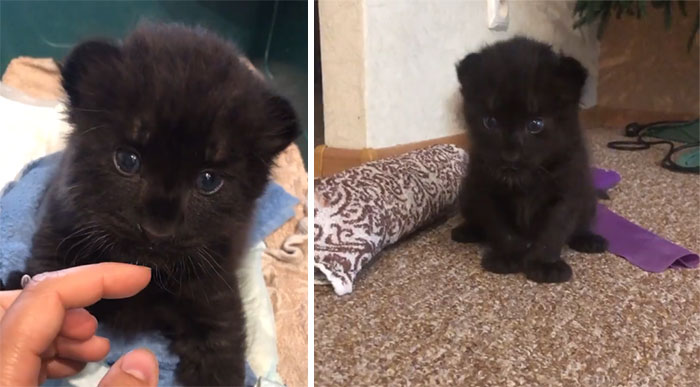 As Luna became bigger, she grew more and more attached to Venza.
Now one of Internet's most unlikely duo, we can follow their adventures on their channels – TikTok, YouTube and Instagram.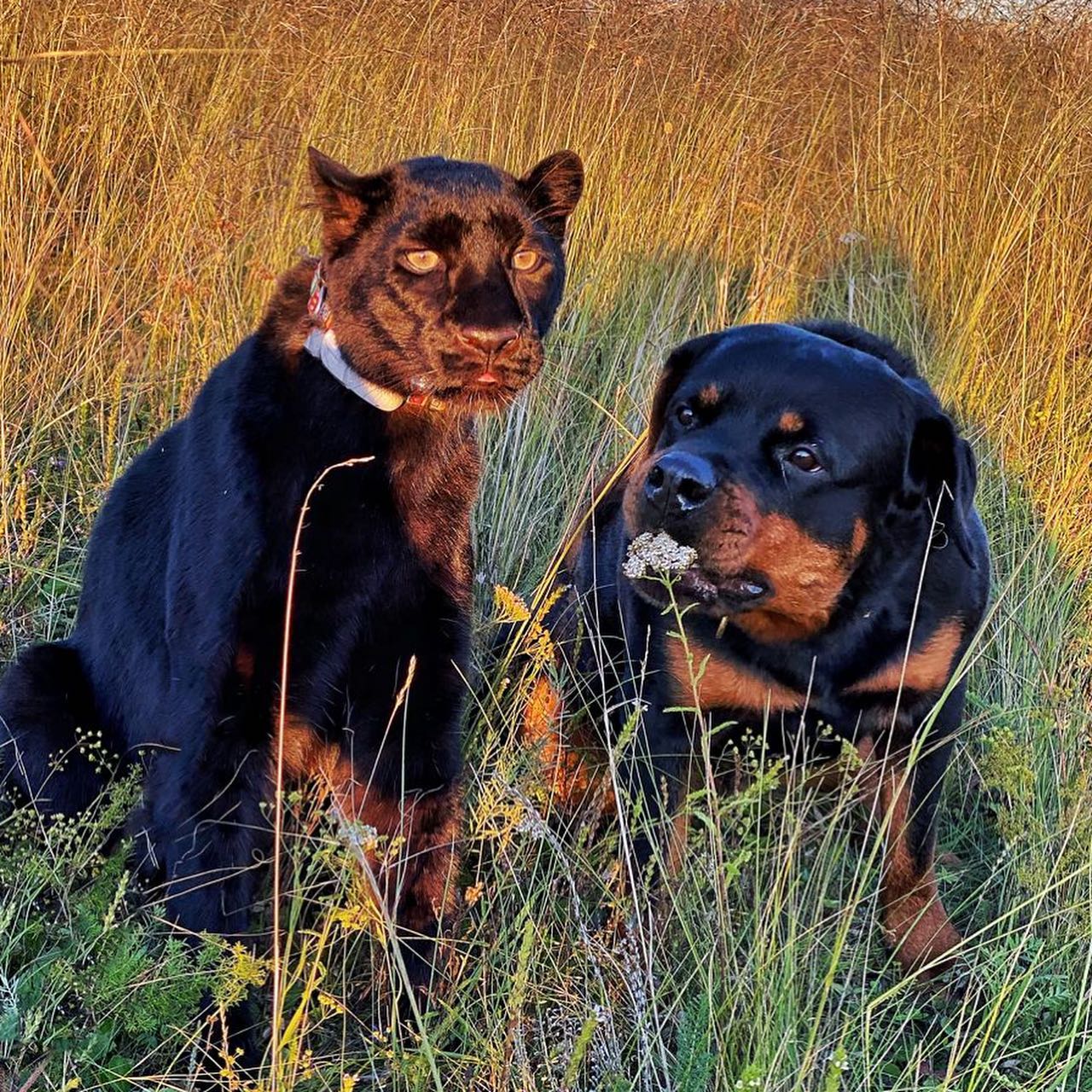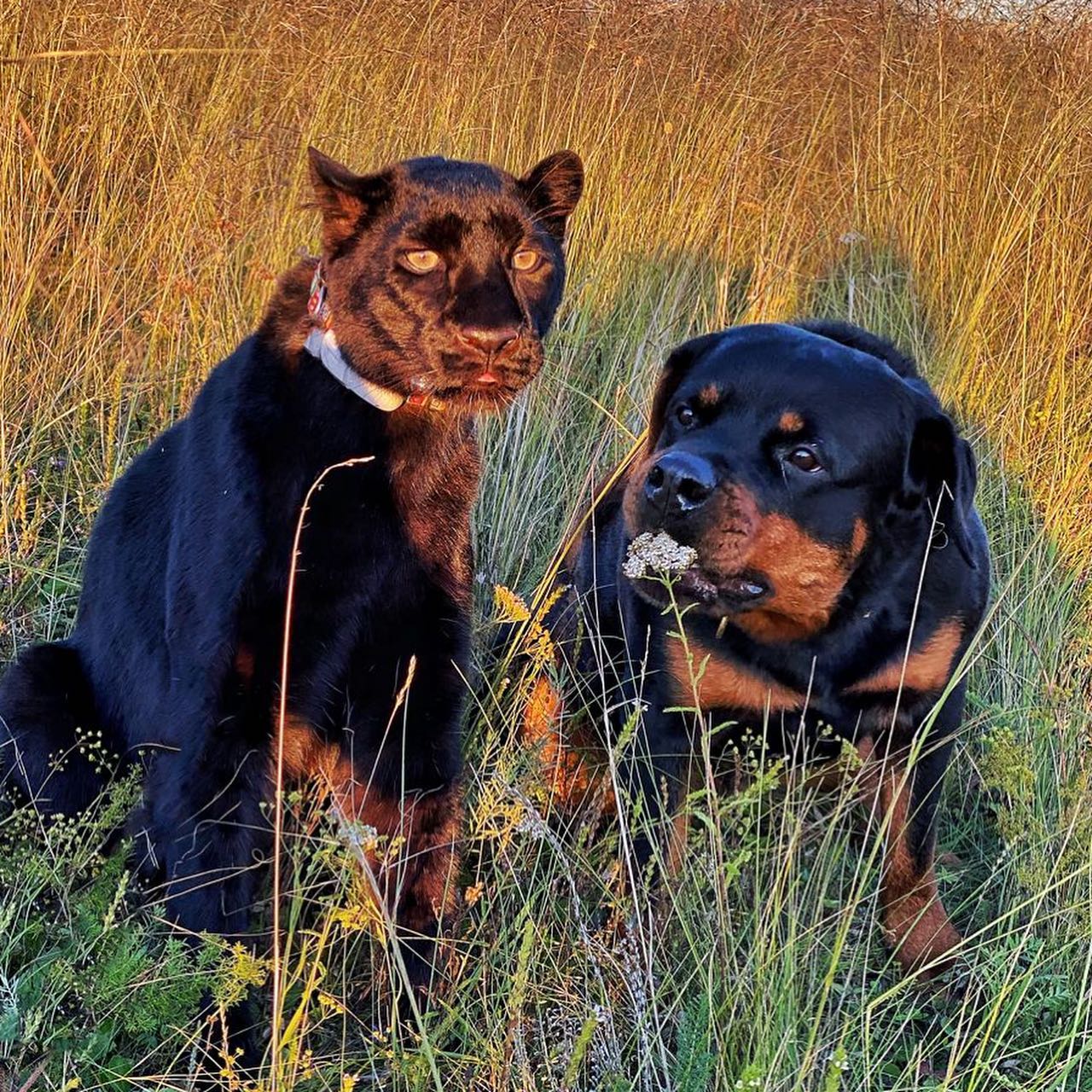 For another big cat-turned-house cat rescue story, check out Messi the Puma.