Did your kitty have a long day at the office and can't wait for happy hour? Try Cat Wine! Is your feline looking to Netflix and chill? Try Cat Wine! Getting drunk by yourself with your cat again? Then you definitely need Cat Wine!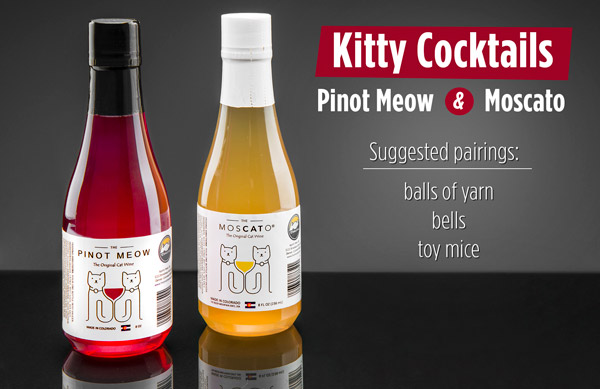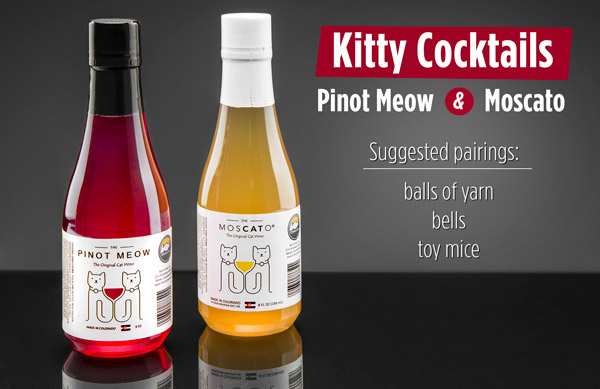 Apollo Peak, the original cat winery, offers a range of non-alcoholic drinks for your feline friends. These beverages are beet-based and come spiked with catnip and other cat-safe herbs. Statistically, most cats are wine snobs, so you can also let them know the ingredients are organic sourced locally from central Colorado. It comes available in 1.6 or 8 meownce sized bottles, they offer varieties such as Pinot Meow, Catbernet and White Kittendel.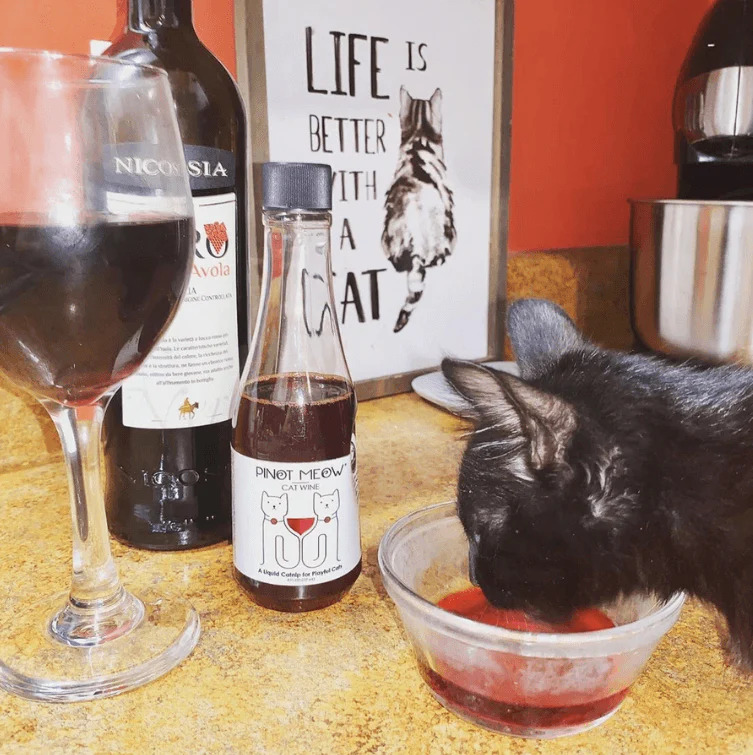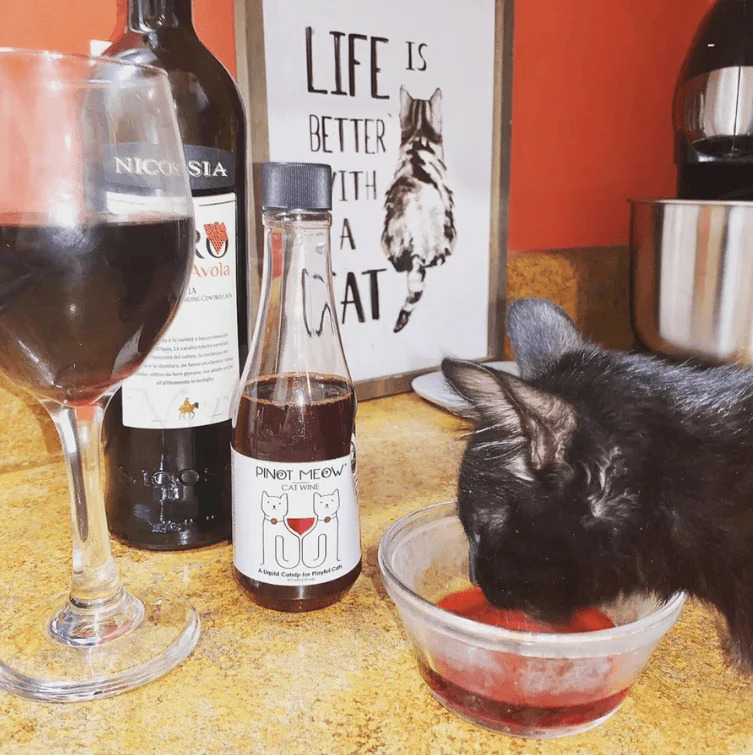 They have since expanded into kitty cocktails, such as the Meowtini and Meowmosa. And for the doggo in your life, they've just released a Doggy Mary cocktail.