When you follow a celebrity for years, you also see their pets through the years. This can make it tough for fans whenever a celebrity's pet gets sick or crosses the rainbow bridge.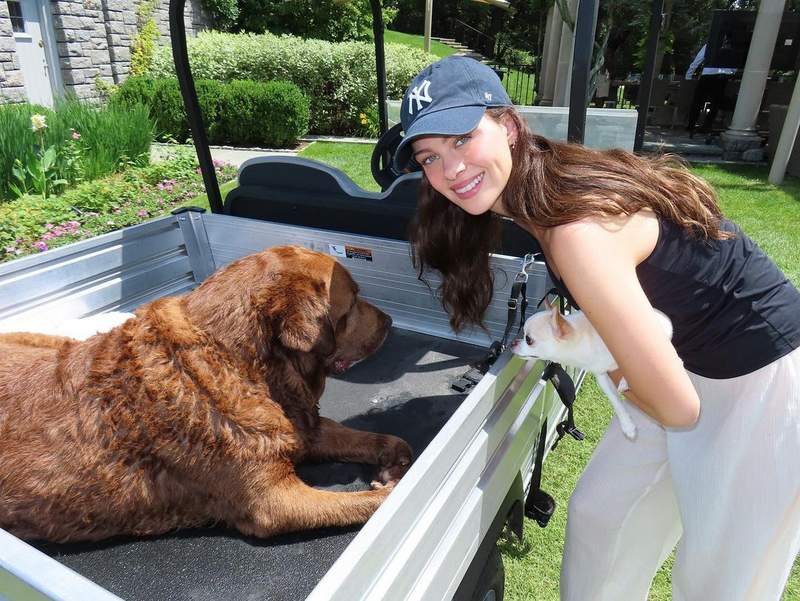 For Nicola Peltz and Brooklyn Beckham, Sunday was a sad day for them (along with their 20+ million followers). The couple shared the news that Nicola's chocolate Labrador, Bear, passed away. Nicola, now 28 years old, has had Bear since she was a teenager. This follows the loss of their French Bulldog Frankie in October 2021.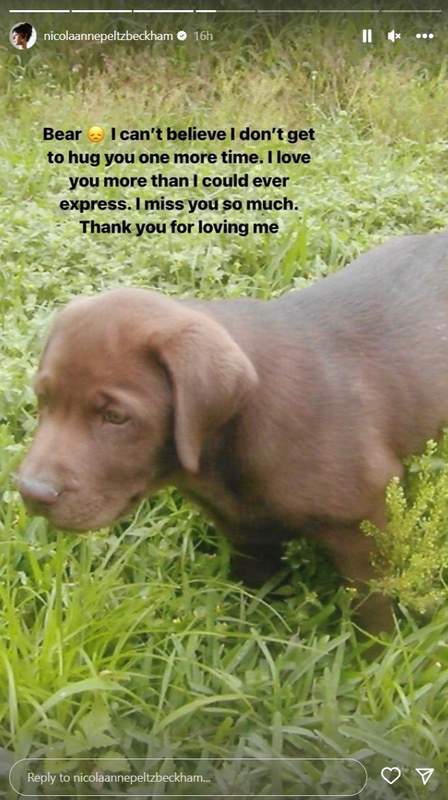 There are never words to capture this heartbreak. Bear, I am so lucky I got to grow up with you by my side. Thank you for loving all of us so deeply. I hate that you're gone I miss you so much. I hope you know how much I love you. (This day 3 years ago will forever be one of the most magical days I'll ever have) – I picture you swimming right now in heaven

@nicolaannepeltzbeckham, Instagram, August 2023
Many celebrity friends and family left comments of condolences on Nicola's Instagram post. Her father-in-law David Beckham said, "My favourite. everyone loved Bear." Paris Hilton said, "sorry for your loss." Nicola, who also co-founded Yogi's House dog rescue, and Brooklyn have three rescue dogs who you can meet in our Celebrity Pet Profiles for Nicola Peltz and Brooklyn Beckham.