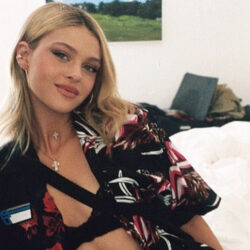 Birthday
January 9, 1995 (28)
Nicola Peltz is an American actress best known for her role as Katara in The Last Airbender, Tessa Yeager in the film Transformers: Age of Extinction, and as Bradley Martin in the television series Bates Motel.
Nicola began her acting career with a minor role in the film Deck the Halls in 2006. However, her breakout role came with The Last Airbender, directed by M. Night Shyamalan. Though the film received mixed reviews, her performance caught attention. Nicola went on to star in several other films, including Transformers: Age of Extinction, where she played the character Tessa Yeager. Her portrayal of Bradley Martin in the critically acclaimed series Bates Motel has been another highlight of her career, showing her versatility as an actress.
Her collaborations with other notable actors and industry professionals are many. Alongside working with director Michael Bay in Transformers: Age of Extinction, she has shared the screen with actors such as Mark Wahlberg, Stanley Tucci, and Jack Reynor. In "The Last Airbender," she acted with Dev Patel and Noah Ringer, under the direction of Shyamalan. Her role in Bates Motel allowed her to work with talents like Freddie Highmore and Vera Farmiga.
Peltz is married to chef and photographer Brooklyn Beckham.