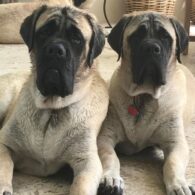 Nitro Zeus and Bumblebee (Dog)
Michael Bay currently has two dogs named Nitro Zeus and Bumblebee that are both English Mastiffs. They're named after characters from the Transformers movies. Michael Bay is a big dog lover and we mean he likes them large, as he had two English Mastiffs before this pair. Nitro had a cameo in Bay's Ambulance, where the 200-pound dog is seen in a tiny Fiat.
Bone Crusher and Rebel (Dog)
Before Nitro and Bumblebee, Michael Bay had two English Mastiffs named Bone Crusher and Rebel who have since passed away. Bone Crusher was named after a Transformers character and Rebel was named after actress Rebel Wilson, who starred in Bay's film Pain & Gain. Bone Crusher had a role in Transformers: Revenge of the Fallen. Rebel also made headlines in 2017, when Bay was adding his hand and footprint to the Hollywood Walk of Fame, Rebel also added her paw print.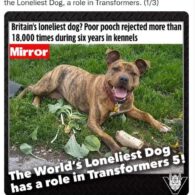 Freya (Dog)
Michael Bay didn't adopt Freya, but he made sure someone did. In 2016, Freya made headlines for being "Britain's loneliest dog" for spending her whole life in an animal shelter, from six weeks until she was six years old. While filming Transformers 5 in England, Bay read about her and decided to quickly cast her in the film. Thanks to the publicity, Freya found her forever home. The shelter also thanked Bay for the publicity they received which helped get other rescue dogs adopted.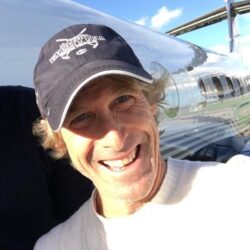 Birthday
February 17, 1965 (58)
Michael Bay is a Hollywood director, producer, and screenwriter who has created some of the most iconic films of the last two decades. He is best known for the Transformers franchise, as well as his other action films such as Armageddon, The Rock, Pearl Harbor, Pain & Gain, and Bad Boys. Prior to becoming a leading Hollywood filmmaker, Bay worked as an editor for music videos, commercials, and television series before directing his own music videos and commercials. His first feature film, Bad Boys with Will Smith and Martin Lawrence, was released in 1995 and became a box office success, launching his and Will Smith's Hollywood careers. Most recently, he's known for directing 6 Underground, starring Ryan Reynolds, and Ambulance, starring Jake Gyllenhaal.