 Great Dane Guard Dogs (Dog)
Sean Connery had two Great Danes that also acted as his guard dogs. He had them in the 1990s/2000s when he lived in Lyford Cay in the Bahamas with his wife Micheline Roquebrune.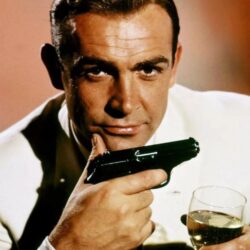 Birthday
August 25, 1930 (93)
Sean Connery was a Scottish actor best known for his portrayal of James Bond in the early films of the franchise. His career spanned over five decades, during which he appeared in more than 70 films. He won numerous awards throughout his career, including an Academy Award, two BAFTA Awards, and three Golden Globe Awards.
Throughout his career, Connery worked with many notable artists, athletes, and celebrities. He co-starred with Harrison Ford in the third Indiana Jones movie, "Indiana Jones and the Last Crusade," and acted alongside Nicolas Cage in "The Rock." He also worked with Kevin Costner in "The Untouchables," which earned him an Academy Award for Best Supporting Actor.
Connery's career was marked by many notable achievements. In addition to his Oscar win, he was also knighted by Queen Elizabeth II in 2000 for his services to the arts. He was also named People magazine's "Sexiest Man Alive" in 1989, at the age of 59. He was an avid golfer and owned several golf courses in his native Scotland. Connery passed away in October 2020 at the age of 90.