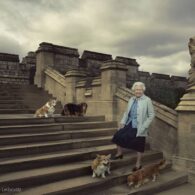 Corgis and Dorgis
Queen Elizabeth II has always been a lover of Corgis. The Queen currently has four dogs – two corgis, one mixed corgi x new cocker spaniel dubbed a dorgi. Candy, the dorgi, is the eldest canine who is believed to have been around for at least 10 years. The Queen is credited with creating the dorgi – a dachshund-corgi mix.
After the Queen's passing, Prince Andrew and Sarah Ferguson adopted began looking after the corgis. A spokesperson for the Duke of York said he and Sarah, Duchess of York, will take on Muick and Sandy. Fergus, one of the Queen's beloved dorgis, died in May 2021.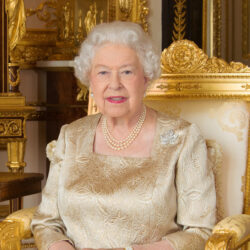 Birthday
21 April 21, 1926 (1)
Queen Elizabeth II (April 21,1926 – September 8, 2022) is Queen of the United Kingdom and 14 other Commonwealth realms. Significant events have included Elizabeth's coronation in 1953 and the celebrations of her Silver, Golden, Diamond and Platinum jubilees in 1977, 2002, 2012, and 2022, respectively. Elizabeth is the longest-lived and longest-reigning British monarch, the oldest and longest-serving incumbent head of state, and the second-longest reigning sovereign monarch in world history. She has faced occasional republican sentiment and press criticism of the royal family, particularly after the breakdown of her children's marriages, her annus horribilis in 1992, and the death in 1997 of her former daughter-in-law Diana, Princess of Wales. However, support for the monarchy in the United Kingdom has been and remains high, as does her personal popularity.
She is the mother of Prince Andrew, Duke of York and grandmother to Prince William, Duke of Cambridge and Prince Harry, who stepped down from being a senior member of the royal family in 2020 after his marriage to Meghan Markle.
Queen Elizabeth II passed away September 8, 2022 leaving her son Prince Charles III to take over the throne. At the time of her death, Prince Charles III immediately become King Charles III, king of the United Kingdom.
Other members of the royal family include Prince Michael of Kent and Sarah, Duchess of York.