Lon Watson has loved dogs his whole life and he works with a local shelter, Pound on the Hill, so that all animals get help when they need it most. Apparently his dog time isn't only at the shelter. Lon also takes the time to greet and play with all the neighbors dogs as well. "Dad sees, plays with and naps with one or more of these dogs on a daily basis. They come running when they see his car and follow him inside." said Catey Hall, Lon Watson's daughter.
Apparently it's not unusual to find Catey Hall's dad napping on the couch with a couple dogs. Except this time around, she notices he has a little extra company. It was all the dogs in the neighborhood.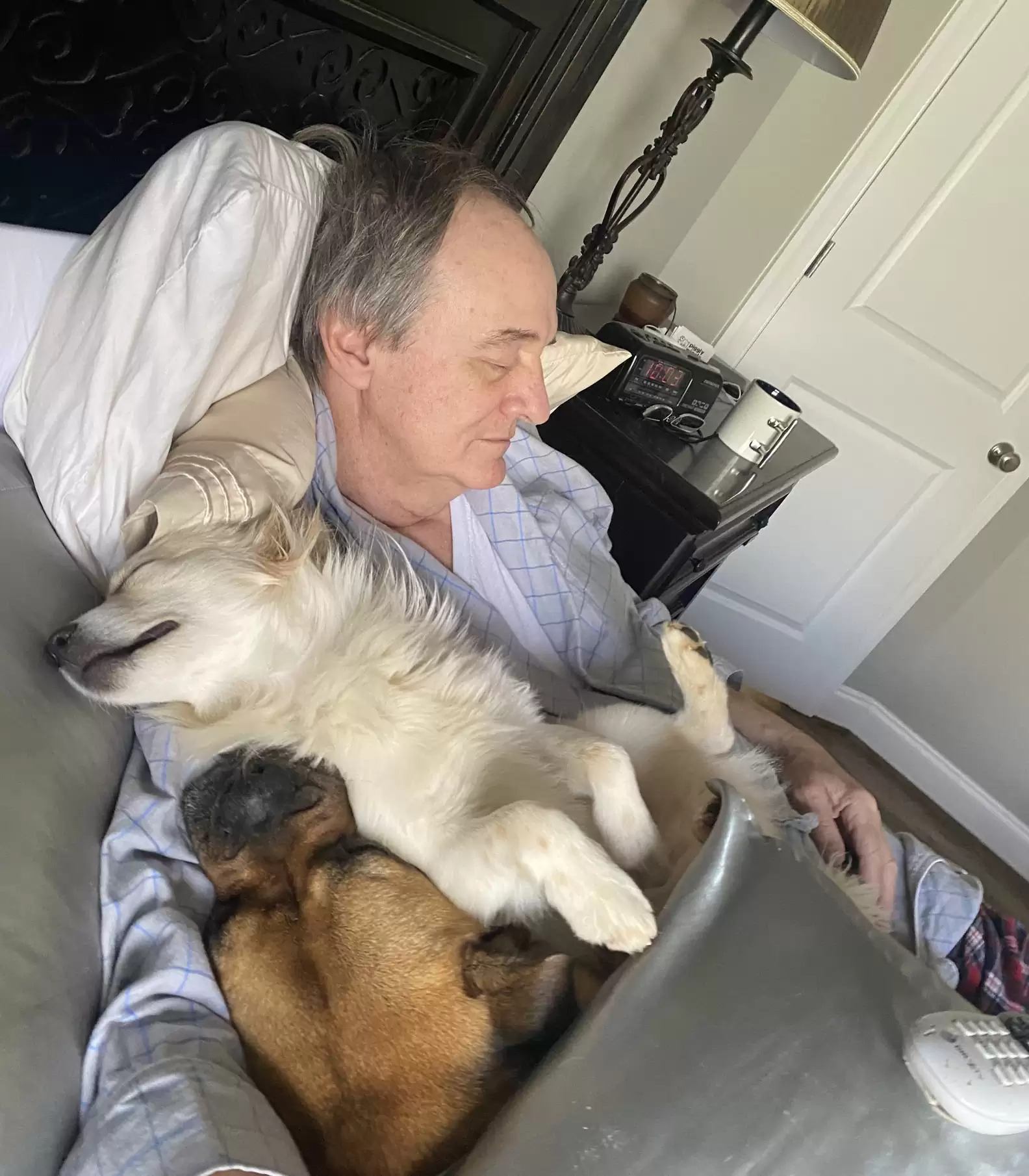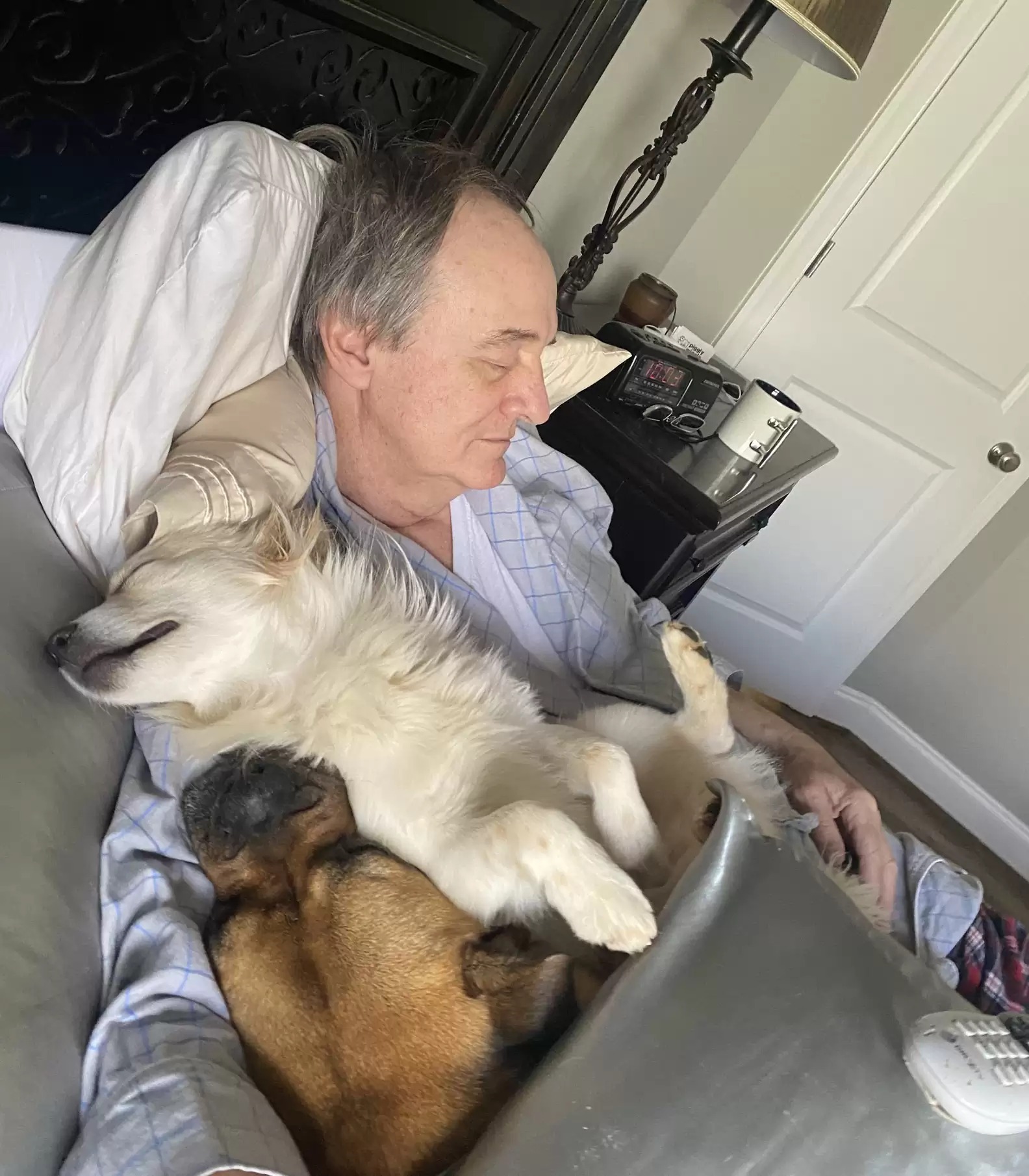 It's a full house at the Watson residence. In addition to the four resident dogs, Lon takes in strays and helps to find them new homes. He also receives daily visits from the neighbor's dogs, Hooch, Fluffer-Nutter and Rosie. The neighborhood dogs can hear his truck coming and they are more than happy to wait all day for a little TLC from their favorite human.
For as long as I can remember, my dad has rescued stray dogs. Growing up, we always had a dog. But there was always room for a stray in need. Now that he lives alone with his wife, there's room for several. They work with rescues in the area to find homes for the dogs in need; however, not all of them are re-homed, and they stay with dad forever.

Catey Hall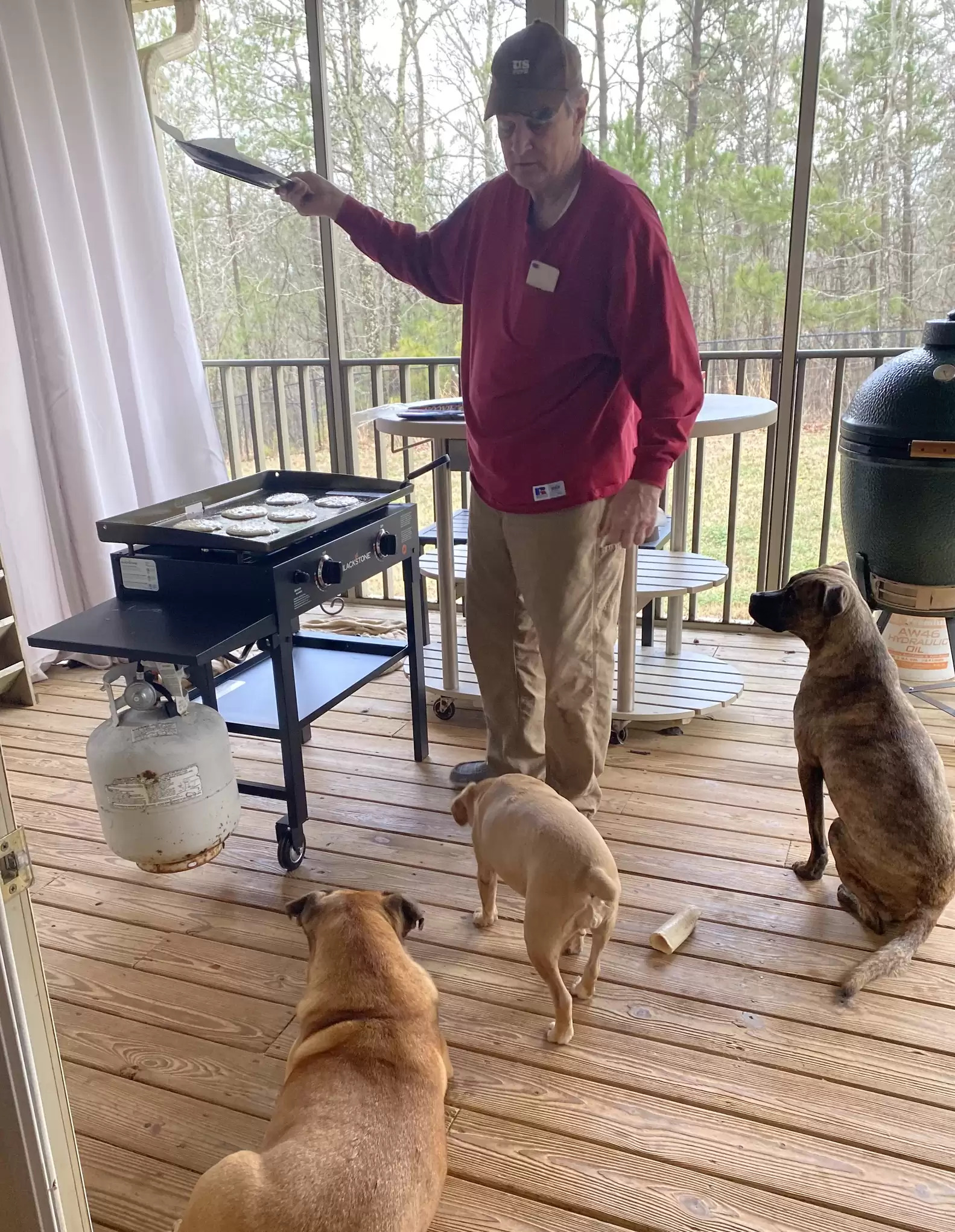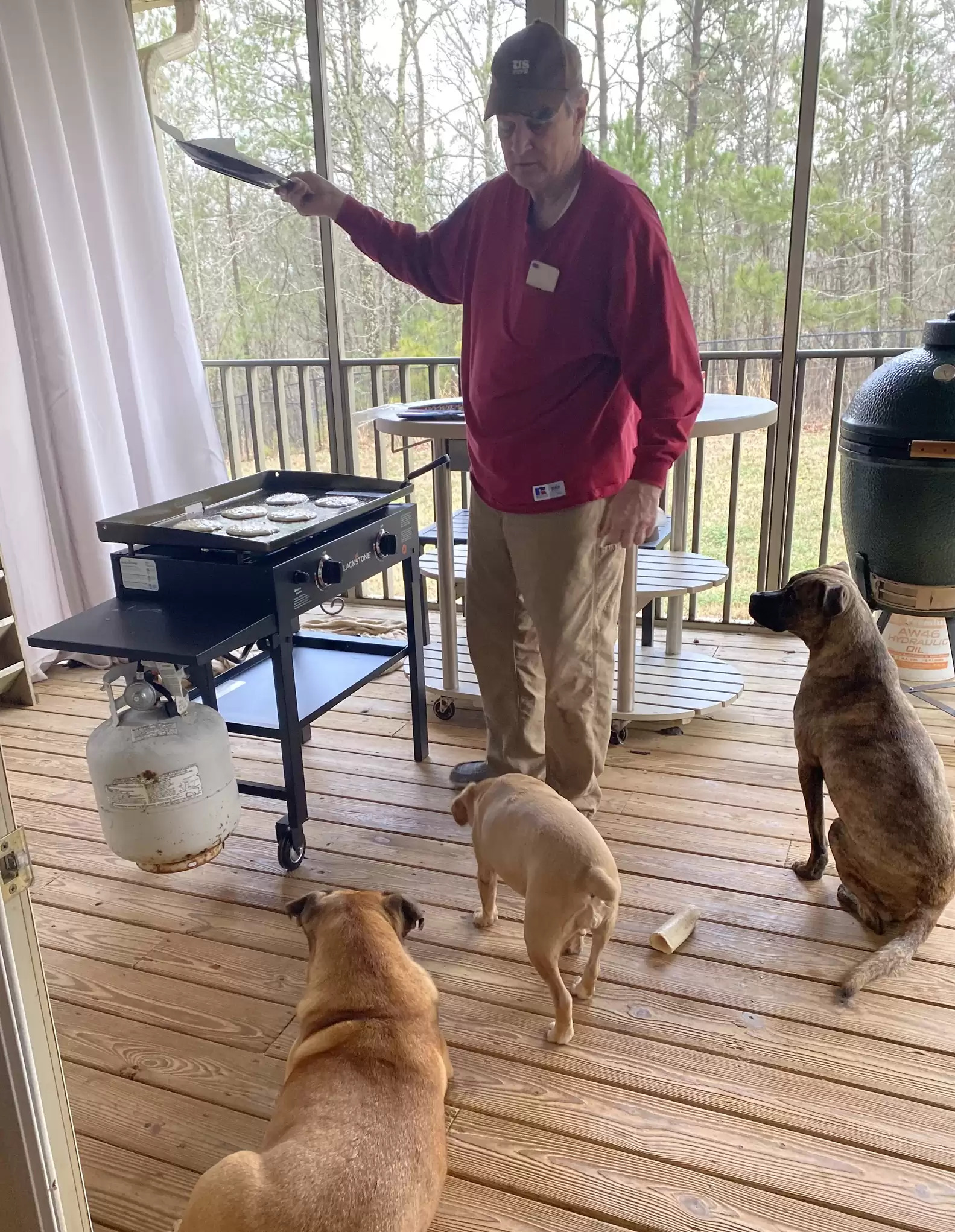 Watson's human neighbors don't seem to mind that their dogs spend most of the time with him, and would never get in between their dogs and their special nap time. "The neighborhood is an unincorporated section of semi-rural Alabama. The houses are set far back from the street, so the dogs can bounce from house to house safely" said Catey Hall.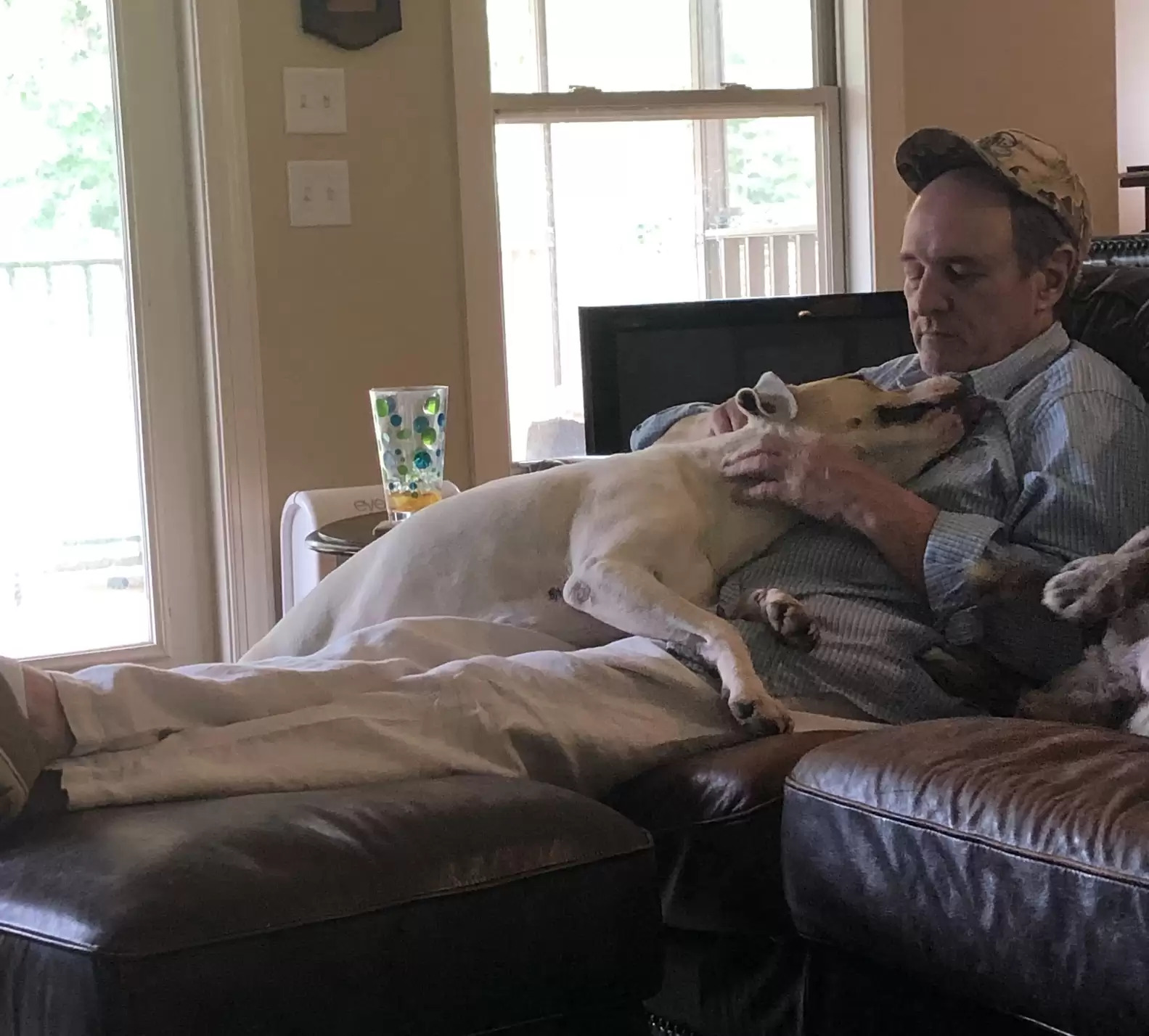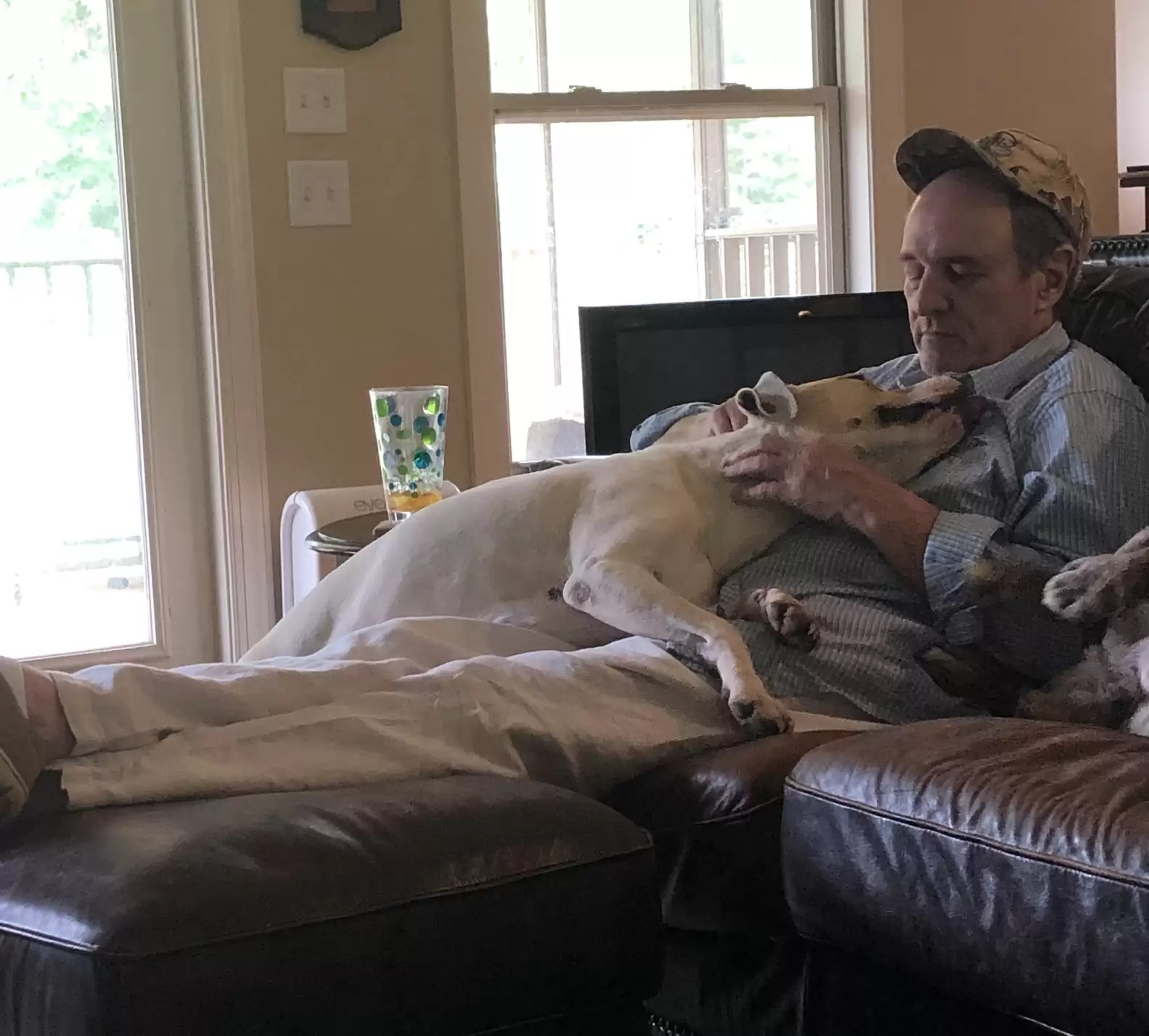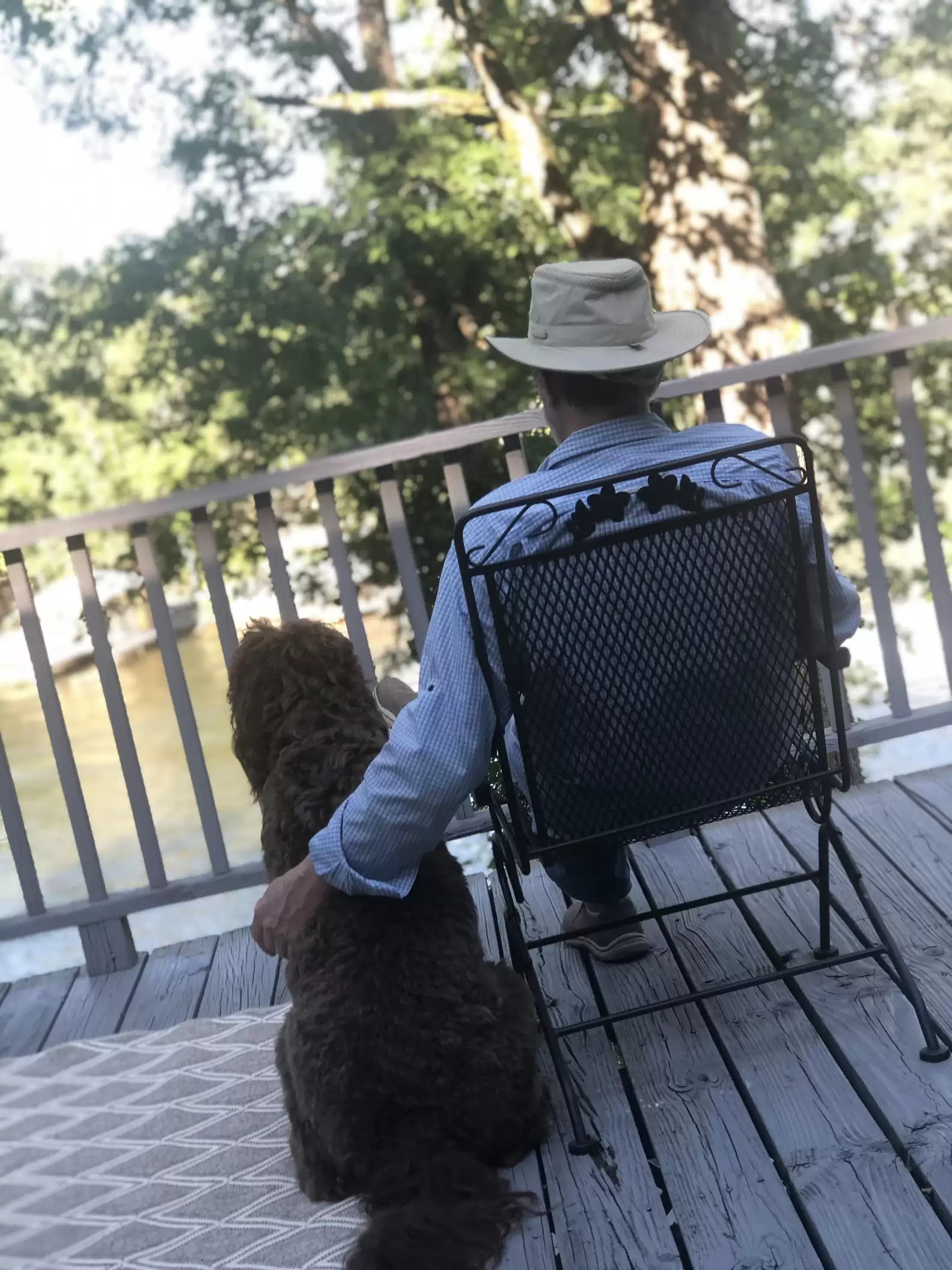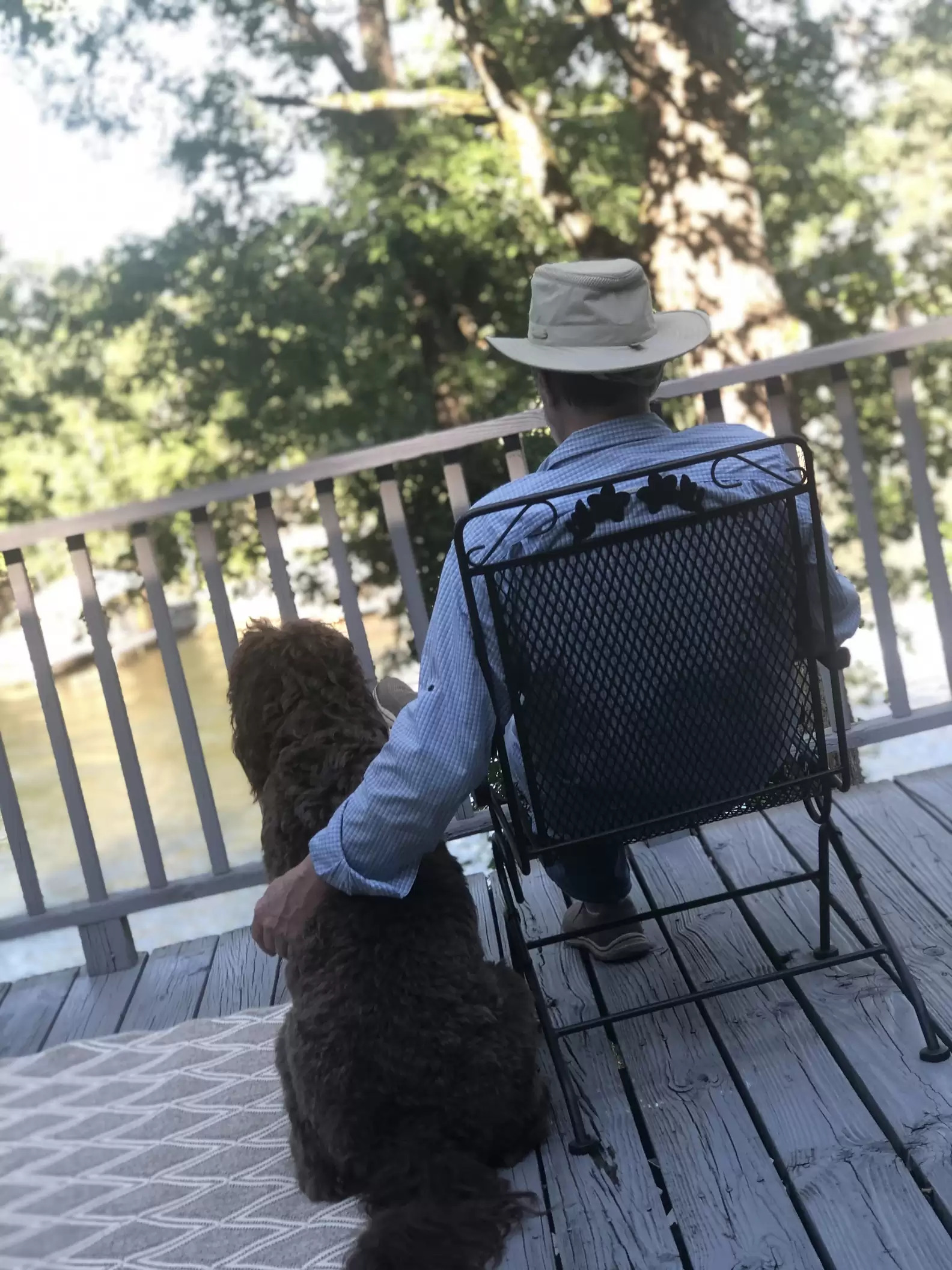 It's heartwarming to see the relationships that are built between people and pets. Lon Watson has taken his love for dogs a step further by not only taking in strays, but also by greeting and playing with all the neighborhood dogs. Not all heroes wear capes.