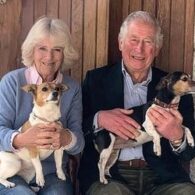 Bluebell and Beth
King Charles III's Jack Russell terriers are the first rescue dogs to live in Buckingham Palace
King Charles III and his Queen Consort Camilla (formerly known as the Duchess of Cornwall adopted two rescue dogs, both Jack Russell terriers, which are a favourite breed of the new King. Named Bluebell and Beth, they were adopted from the Battersea Dogs and Cats Home, with the Queen Consort also the Royal Patron of the town. These lucky dogs made history as the first rescues to live as royalty in Buckingham Palace Harvey
Dog lover King Charles III made a heartbreaking choice when his marriage to the late Princess Diana was in trouble. He had a yellow labrador called Harvey, who was apparently a stinky boy, which was a feature Princess Diana wasn't a fan of. As part of trying to please the princess who was already unhappy in their marriage, he rehomed poor Harvey. He still lived a good life with one of King Charles' advisors. Tigga
King Charles loves Jack Russels and Tigga was one of them. He was probably the most famous of his dogs, with him appearing in Christmas cards with Prince William and Harry in the 1990s.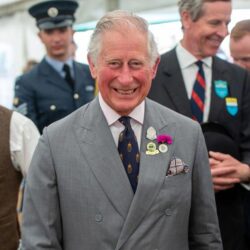 Birthday
November 14, 1948 (74)
Charles III, born Charles Philip Arthur George on, is the King of the United Kingdom. He held the title of Prince of Wales from July 1958 until September 8, 2022 when his mother, Queen Elizabeth II, passed away. He became the King of the United Kingdom at her passing.
Charles III took official duties on behald of Elizabeth II as the Prince of Wales prior to her passing. He was the founder of The Prince's Trust in 1976 and he is a member of over 400 organizations and charities.
Other members of the royal family include Prince Michael of Kent, Prince William, Duke of Cambridge, Kate Middleton, Catherine, Duchess of Cambridge, Prince Harry, Duke of Sussex, Meghan Markle, Prince Andrew, Duke of York, and Sarah, Duchess of York.