The title of "World's Ugliest Dog" has been announced at the Sonoma-Marin Fair in California. The contest has been going on for nearly 50 years after a brief two year gap during the pandemic lockdowns. This year, a 17-year-old Chihuahua mix from Arizona named Mr. Happy Face took home the $1,500 cash prize and received a lot of attention in the process. He has tumors, neurological issues, requires a diaper, struggles to stand upright, and tilts his head, but that didn't stop his mom, Janeda Banelly, from seeing his true nature. At heart, the World's Ugliest Dog has a big heart and even more love to give.
The award winning Chihuahua once lived in a abusive and neglectful situation. After being rescued, he spent some time at the animal shelter in Arizona, waiting to find his forever home. When Janeda Banelly was looking to adopt a dog, an animal shelter in Arizona gave her a warning before she saw Mr. Happy Face.
"I was warned [he] could be inbred because he was so ugly. The shelter staff tried to prepare me for what I was about to see.

Janeda Banelly said in a statement.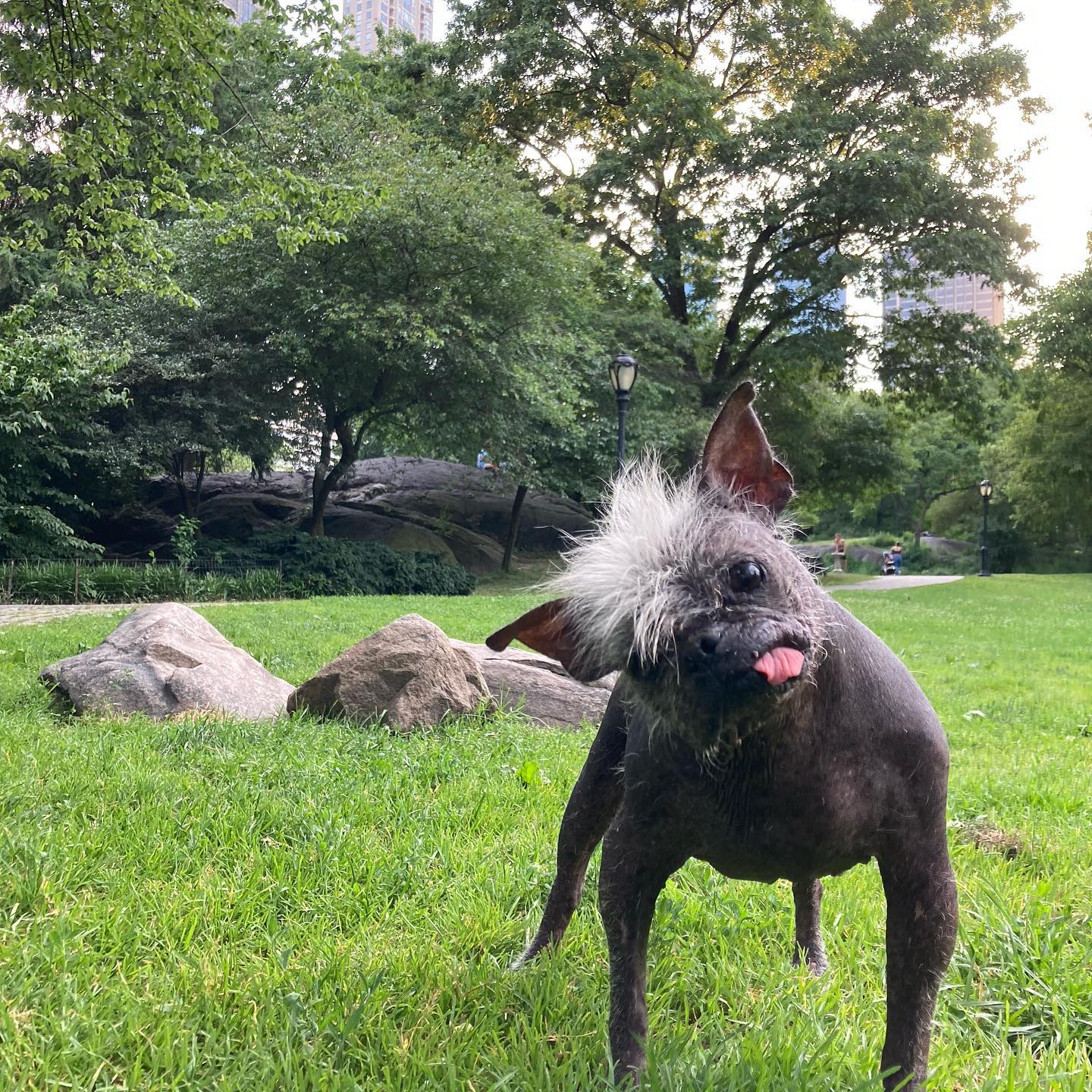 Janeda saw something different and adopted him. The soon to be Mr. Happy Face just "needed a second chance and deserved to be loved. When I first met him, he was the happiest creature that I had ever met. He hobbled up to me and chose me," she said. "I vowed that day, he would be so loved that he would never remember how awful his previous life had been."
Less than a year later, Mr. Happy Face is famous. Now dubbed "World's Ugliest Dog", his hobbies, she says, include "being fearlessly adorable," invoking his "elder privilege" over other pets in the household and "eating stinky things."