Paris Hilton is famous for being a fashion icon, business magnate, and proud fur mom. But despite that combo, she's somehow never released her own brand of dog accessories… Until now!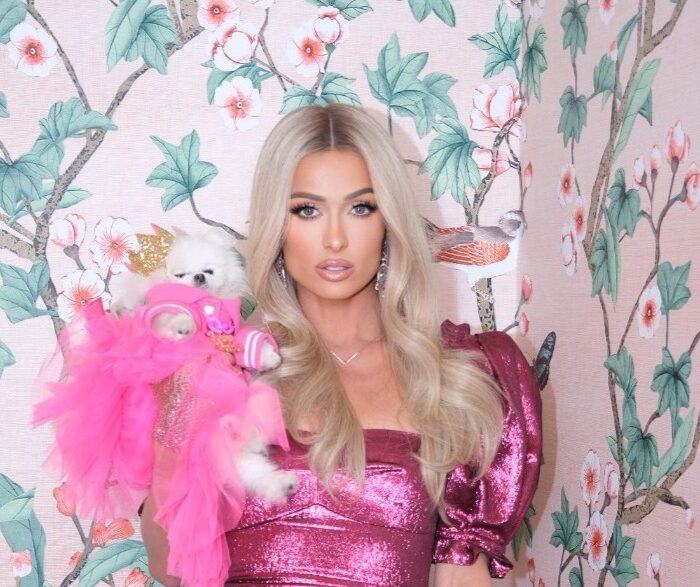 Moshiqa is a luxury lifestyle and accessories brand for pets that Paris has been a long-time fan of, with Paris often photographed with one of their eye-catching pink dog carrier bags. Now Paris and Moshiqa have collaborated on the MetaPink Collection, combining Paris' love of pink and the metaverse. (ps, you can now visit Paris' doggy mansion in the metaverse).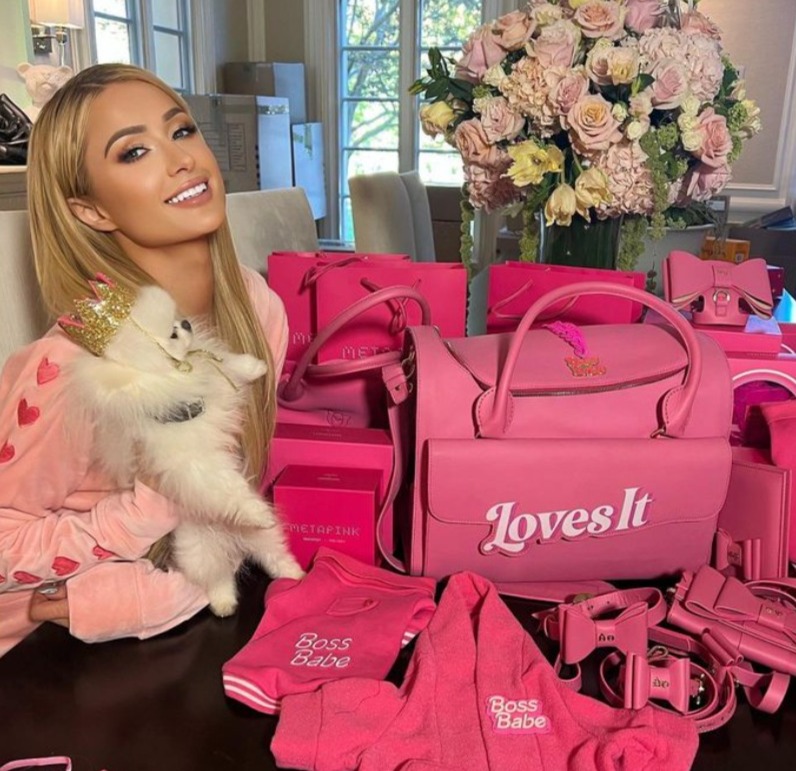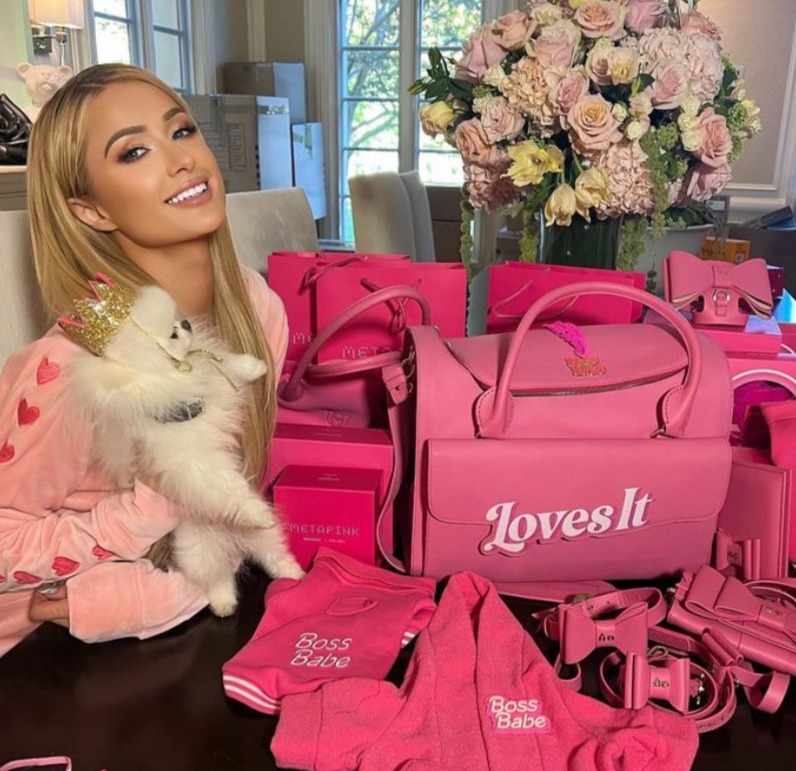 Prince Hilton, one of her eight prized Pomeranians, is featured in the photoshoot. Dolce, one of her four chihuahuas, recently hit the catwalk with Paris to model Hello Kitty. Sadly, her chihuahua Diamond Baby went missing in September and has yet to be found.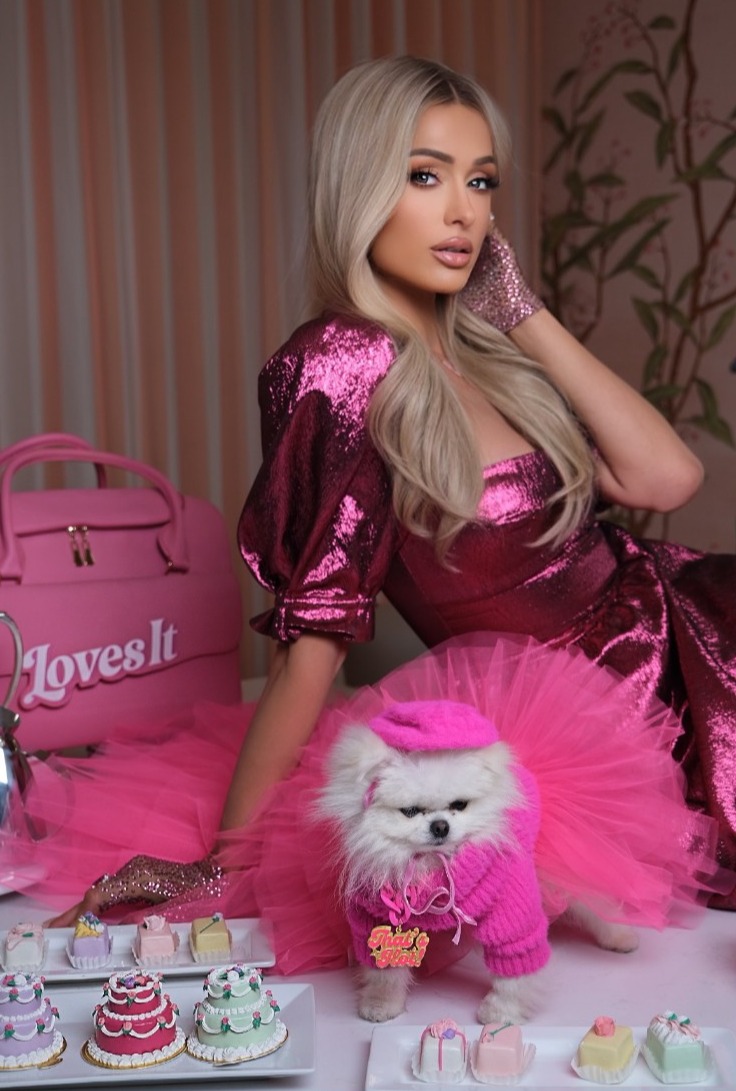 The luxury MetaPink collection ranges from a $30 doggy crown to a $175 bow harness and up to a $750 dog carrier.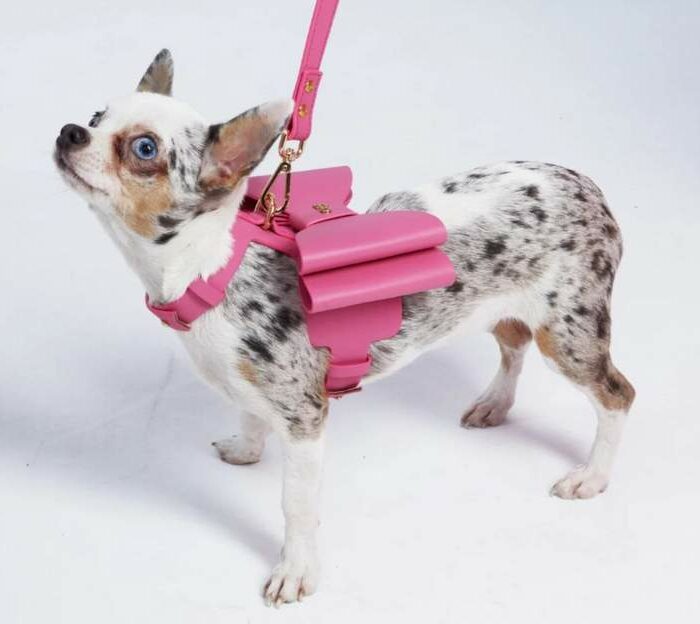 Paris also didn't forget her cats Munchkin and Princess Annabelle with several cat accessories and clothing.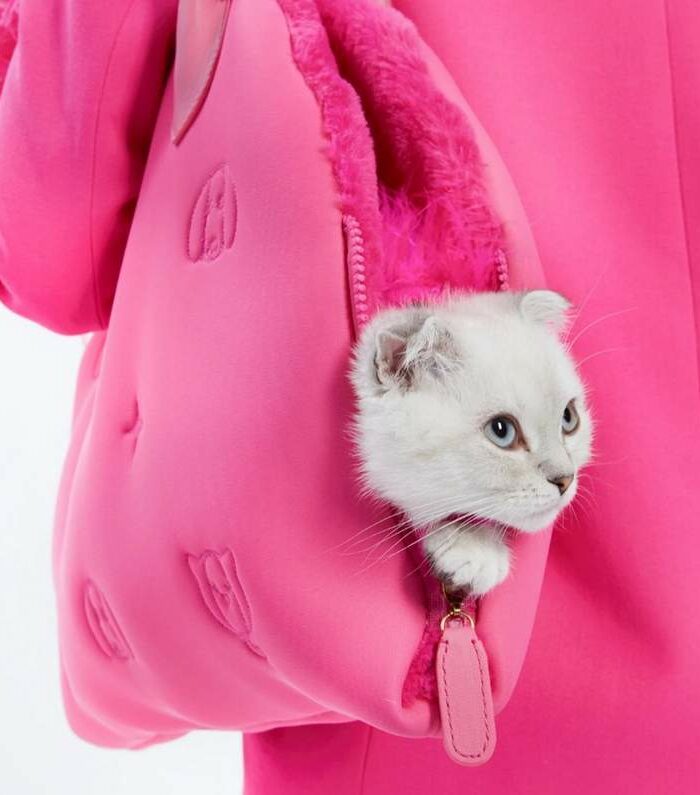 If you want to splash out on some sliving pet accessories, visit moshiqa.com. And if you're not up-to-date with everything Paris and her pets, meet her 15 dogs and many more pets in our Paris Hilton profile.