Welcome to the world of Tema, the chubby raccoon with over 325k followers on Instagram. When Tema was just a baby, he was adopted from the zoo by Lena Troskina and her husband, who was a manager there. While pet raccoons are uncommon, it's happening more and more. There was Pumpkin, the very photogenic raccoon who thought she was a dog, and The City of Toronto was named the "the raccoon capital of the world" in 2018. Something is causing an increase in adoptions for these ring tailed critters but that's a hot topic for someone else. Today, we have Tema, our chubby rescued raccoon from Russia.
A trip around the merry-go-round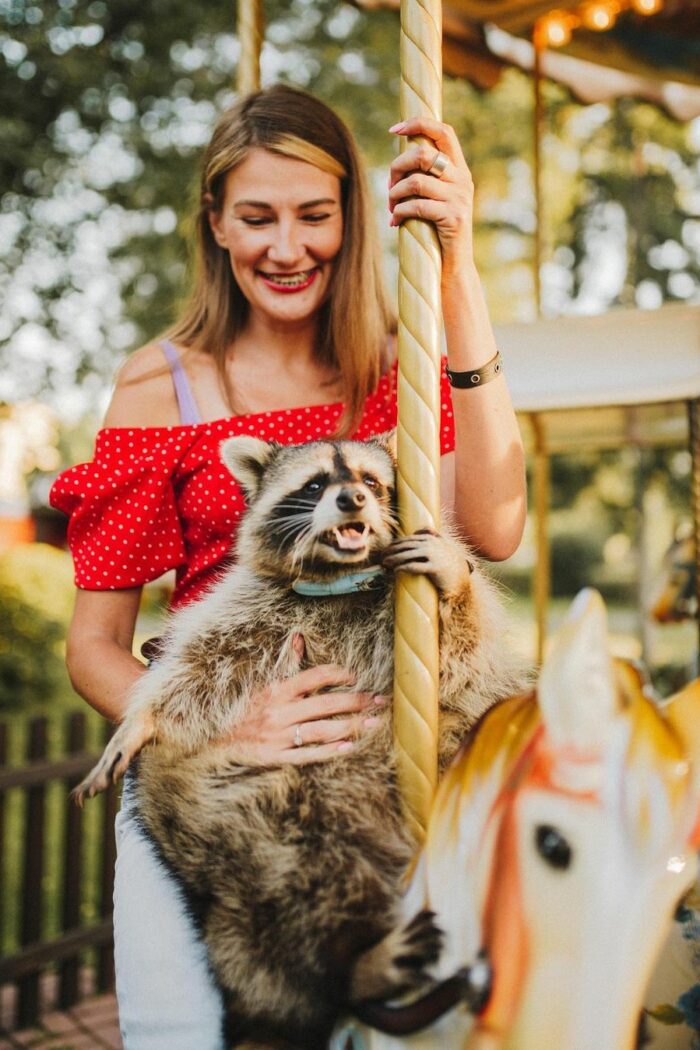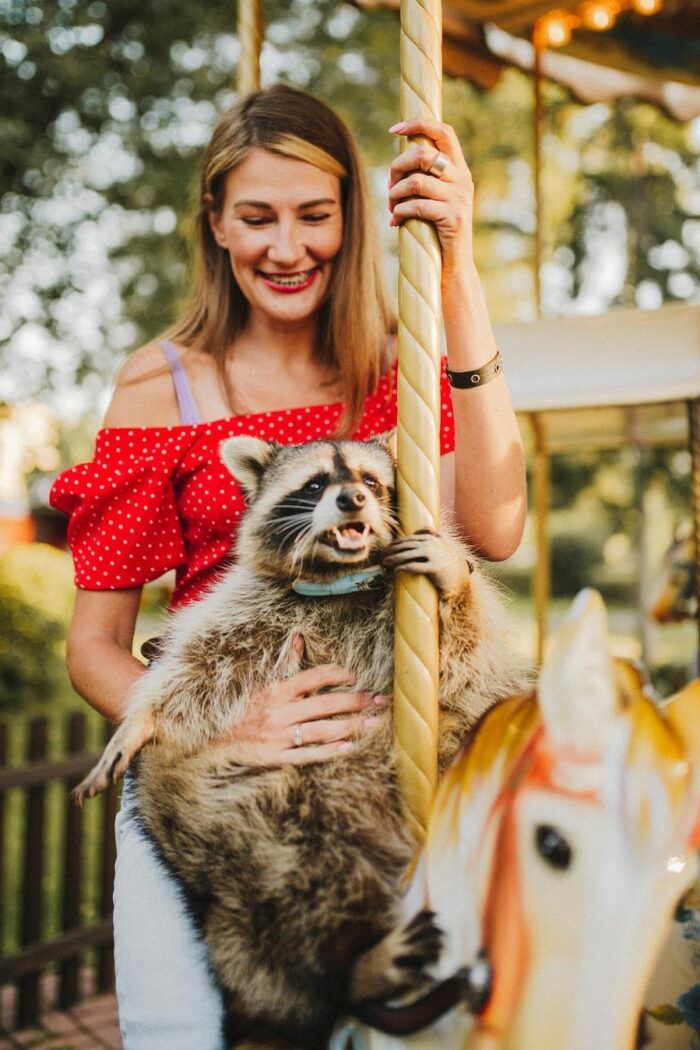 Tema lives with a dog, two humans, and a cat. While it may seem like an odd mix, it works for the family. His human mom, Lena, says that he's very intelligent and has learned how to open all the doors in the house as well as access the cupboards, wardrobes, and drawers. She also says that he's broken pipes in the bathroom. In order to keep her possessions safe, she and her husband have had to remodel the whole house to make it raccoon proof.
Just cuz you're a wild doesn't mean you shouldn't be clean
Raccoon's need walks too
Enjoy that birthday feast!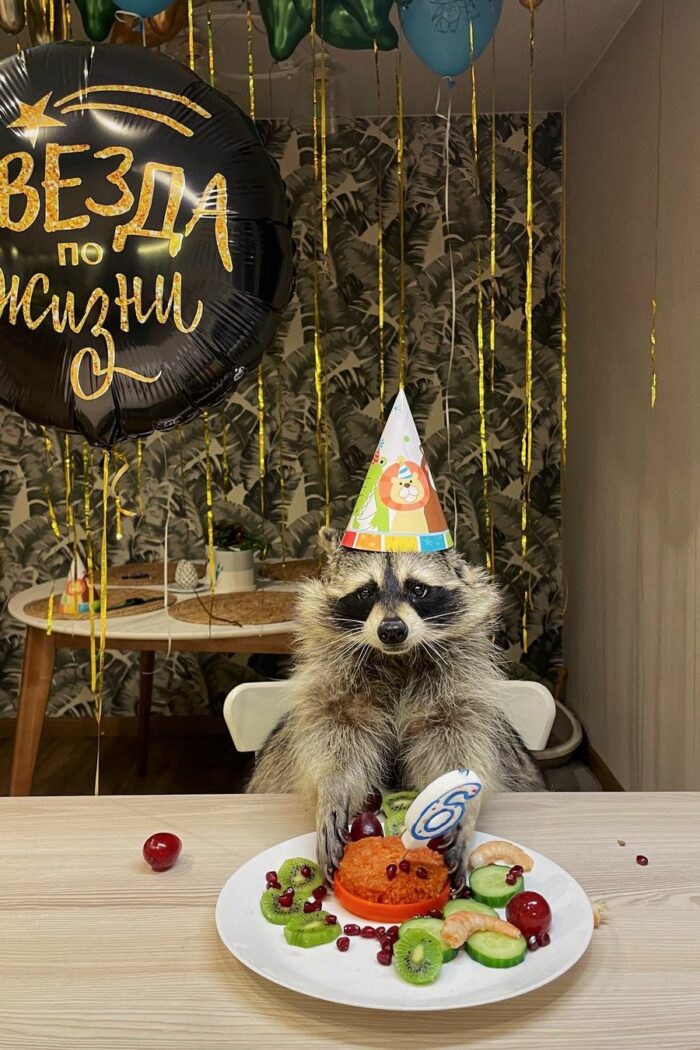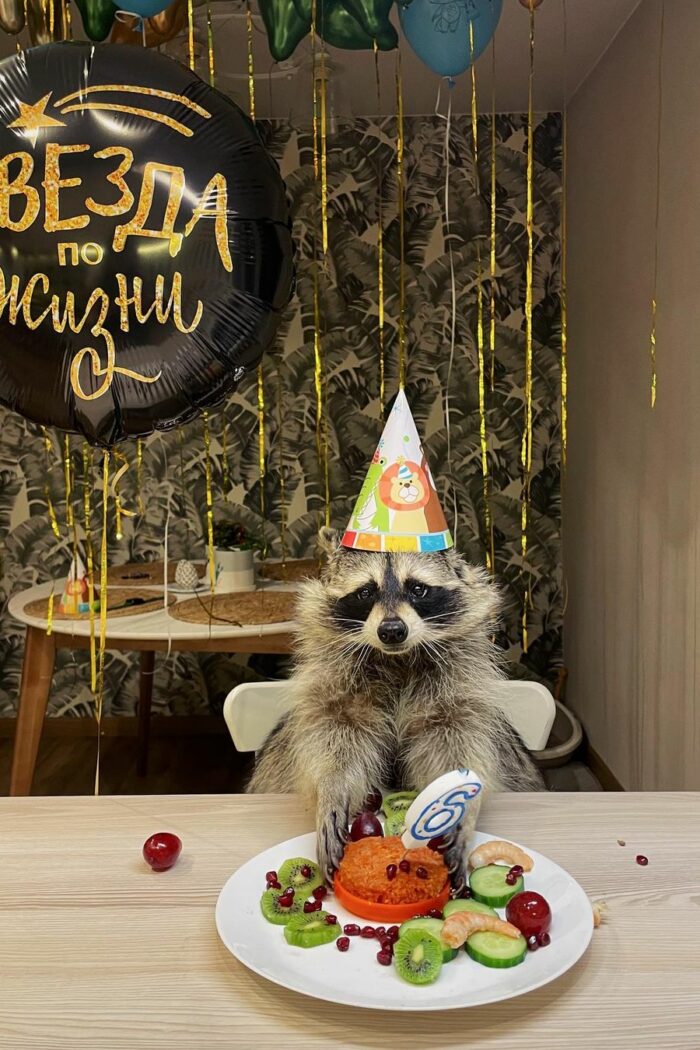 And wash it down with a smooth cap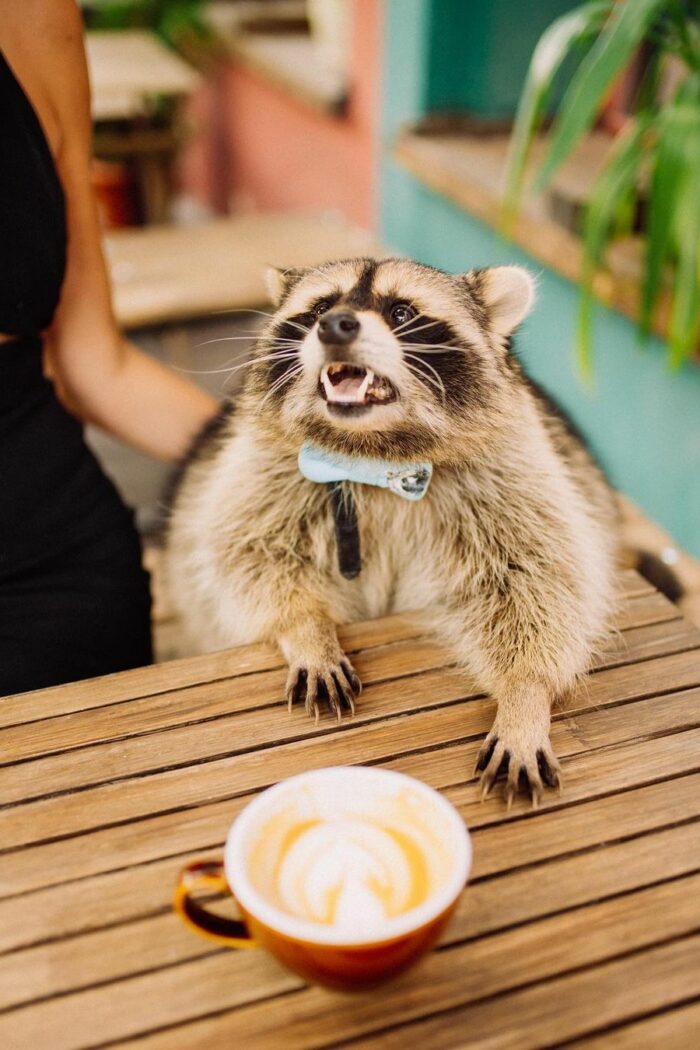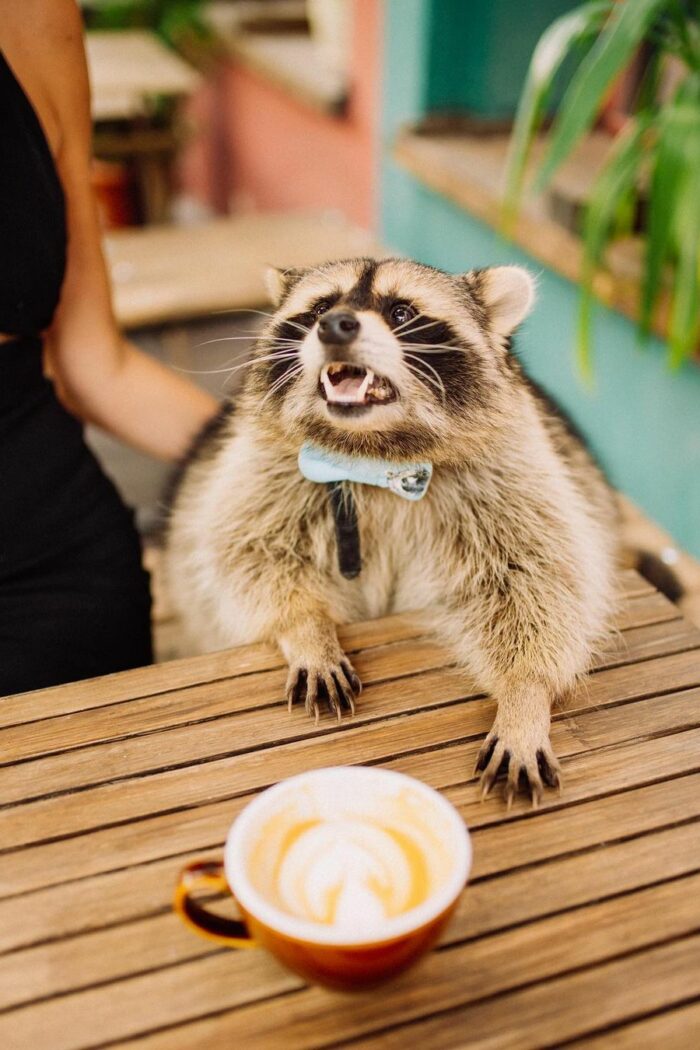 While Tema may make for an adorable Instagram star, remember, raccoons are not pets. They are wild animals and can be destructive so just enjoy Tema's adventures and really think about whether you need a potentially destructive cat dog in your house with hands that can open jars. Make sure to follow Tema the Raccoon on Instagram!