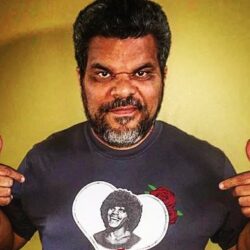 Birthday
August 28, 1956 (67)
Luis Guzmán is a Puerto Rican actor who has made his mark on both the big and small screens. Known for his distinctive voice and robust portrayals of characters, Guzmán carved his niche with breakthrough performances in renowned director Paul Thomas Anderson's films, such as 'Boogie Nights' and 'Magnolia'.
Guzmán's filmography is as diverse as it is impressive. From his early start in streetwise roles in crime dramas like 'Carlito's Way' and 'Out of Sight', to his ventures into comedy with 'The Count of Monte Cristo' and 'Waiting…', he has seamlessly shifted between genres and character types. His depiction of Sergeant Rey Curtis in the television series 'NYPD Blue' earned him critical praise and revealed his ability to inhabit characters with profound authenticity. Perhaps his most recognized role in television came from the medical comedy-drama 'ER', where his portrayal of ambulance driver Rafael 'Raul' Melendez brought a unique blend of humor and intensity to the show.
Throughout his career, Guzmán collaborated with an array of influential figures in the entertainment industry. Directors like Steven Soderbergh and Brian De Palma have repeatedly sought his talents, appreciating his ability to bring a unique spark to any role. Acting alongside Al Pacino in 'Carlito's Way', George Clooney in 'Out of Sight', and Johnny Depp in 'Blow', Guzmán held his own and further established his range and versatility. Collaborations with fellow actors such as Dwayne Johnson in 'Fighting with My Family', Eva Mendes in 'Cleaner', and Steve Buscemi in 'Lonesome Jim' have showcased the breadth of Guzmán's talent. His work with Paul Thomas Anderson, however, remains a career-defining partnership, contributing to the success of 'Hard Eight', 'Boogie Nights', and 'Punch-Drunk Love'.
In recognition of his enduring career, Guzmán has received numerous awards and distinctions. His performance as a corrupt cop in 'Traffic', for example, garnered him a Screen Actors Guild Award for Outstanding Performance by a Cast in a Motion Picture. Likewise, his work on the HBO series 'How to Make it in America' earned him an ALMA Award nomination for Best Supporting Actor. Guzmán's performances are not merely recognized within the sphere of acting; he received the Hispanic Organization of Latin Actors Career Achievement Award, cementing his status as an influential figure within the Latino community in Hollywood.