Ricochet, the beloved golden retriever, who had become famous for her passion for surfing and her work as a therapy dog has died in Southern California. The 15-year-old canine was diagnosed with liver cancer last August and passed away on Friday. Ricochet, who was trained to be a service animal, found her true calling in 2009 when she surfed with quadriplegic surfer Patrick Ivison. A video of their ride went viral, with more than six million views, and Ricochet became a surfing sensation, which opened up doors to help people with special needs, wounded service members and families of fallen veterans.
Judy Fridono, Ricochet's owner, said the dog had helped countless veterans and kids during more than a decade of providing therapy in the waves off San Diego. Ricochet was more interested in chasing birds than in assisting with household chores, and her love for the ocean and surfing was evident when she hopped on the board with Patrick Ivison. Fridono said that "That day she hopped on the board with Patrick, she was reborn," and that "She kept running back to the water with her tail wagging like she could finally tell me, 'This is what I want to do."
For the rest of her life, Ricochet worked as a therapy dog for Pawsitive Teams and the Naval Medical Center San Diego where she supported people with trauma, anxiety and other emotional challenges. The Union-Tribune reports that Ricochet helped raise $1 million US for charity and the donation of more than one million bowls of food for homeless animals.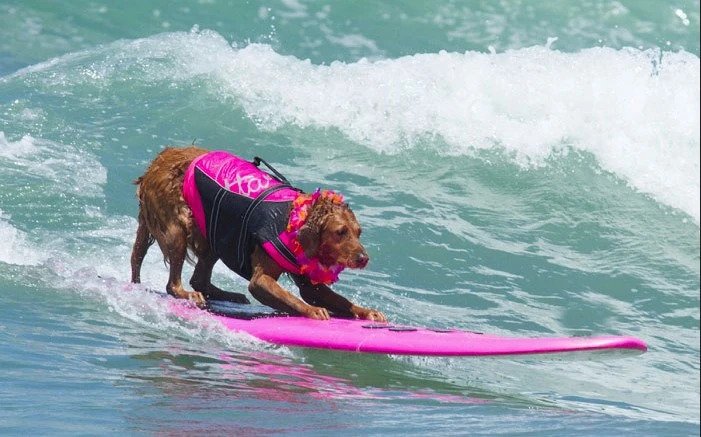 The use of therapy dogs is gaining popularity as their therapeutic effects are undeniable. Dogs provide a calming effect and can help ease anxiety and depression, reduce stress, and lower blood pressure. Therapy dogs are used in various settings such as schools, hospitals, nursing homes, and other healthcare facilities, and have proven to be an effective tool in promoting physical and emotional health. They can help improve mood, increase socialization, and provide comfort and companionship to patients.
Ricochet's story has inspired many and has brought attention to the power of animals to help people. Fridono said that Ricochet's "legacy will continue through her foundation and the ripple effect she created in people's lives." The Ricochet Foundation was created to continue the work that the dog started and to help support programs that use animal-assisted therapy to improve people's lives.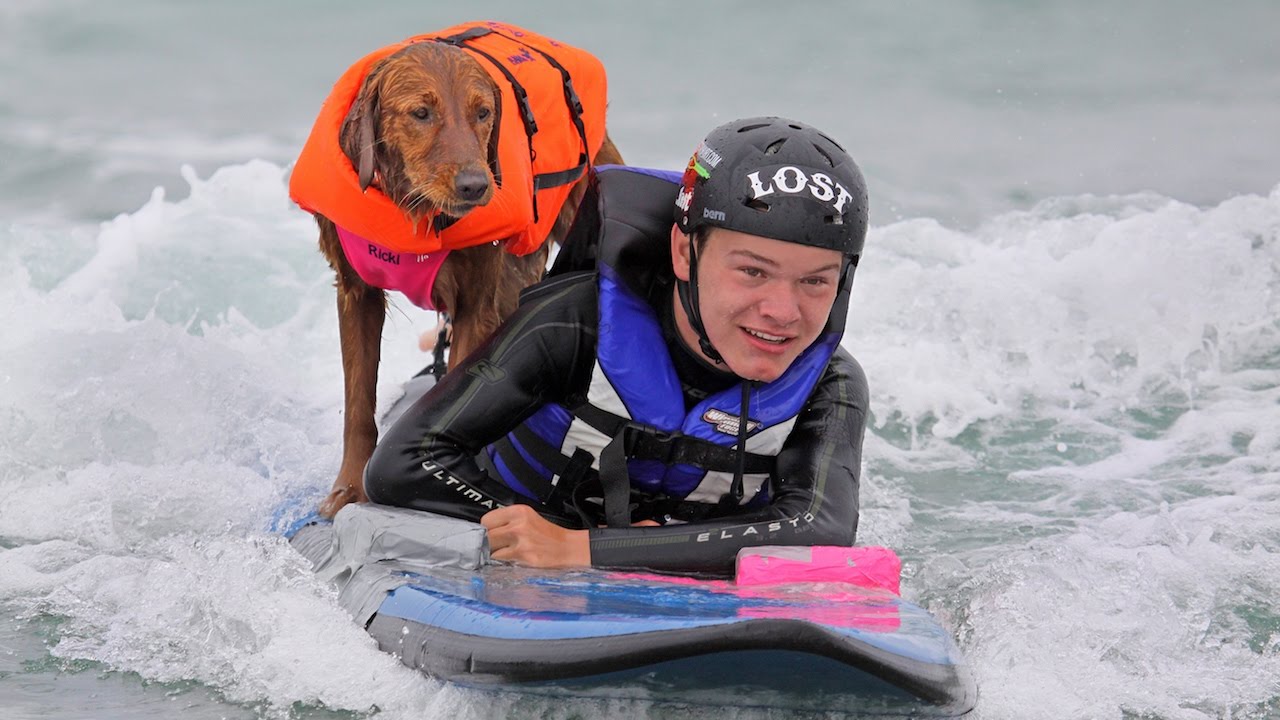 The loss of Ricochet is felt by many who were touched by her story and her work. The therapy dog community has lost a remarkable ambassador, but her legacy will live on through the work of the foundation and the many lives she touched.